ACTIVE H2I CENTERS UPDATE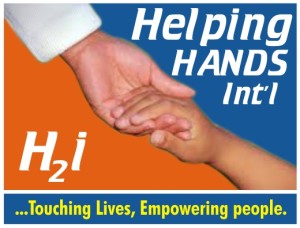 Join Me Now: New Way of Raising Capital for your Business In Nigeria Through Helping Hands International
H2I ABSOLUTE  FREE SKILL ACQUISITION/ ENTREPRENEURSHIP DEVELOPMENT PROGRAMME
LIVE IN  KOGI STATE
FROM  27TH – 31TH  OCTOBER, 2015.
COURSES
COMPUTER APPRECIATION, *WEBSITE DESIGN
*FISH/POULTRY FARMING,  *SOAP, INSECTICIDE AND PERFUME PRODUCTION
*BEAD AND HAT MAKING,  *PAINT PRODUCTION *
IF YOU ARE A MEMBER OF H2I AND BASED IN  KOGI STATE  AND IT'S  ENVIRON, KINDLY VISIT THE  SEMINAR  CENTRES IN KOGI BETWEEN 24TH  AND 27TH  FOR ACCREDITATION .
CLASS COMMENCES ON  28ST  OCTOBER,2015    H2I…TOUCHING LIVES , EMPOWERINcG PEOPLE!!
ABIA, IBADAN, IMO , KWARA STATE  EDITION   NEXT
ACTIVE HELPING HANDS INTERNATIONAL H2I CENTERS UPDATE
NAIROBI
@Tumaini House, 5th Floor, RM 5b
Every Saturday by 3pm-5pm
Call Joyce on 0722872904
To Read Also: How to Get Your first Car Easily Through Helping Hands International
ACCRA – GHANA
@Labour Guest House, Behind Tobinco Pharmacy, Kotobabi,
Accra
Contact Abigirl on +233247412696
ABRAKA:
@RIVOTEL Golf & Hotel, Former Abraka River Resort Motel. Ekrejeta, Abraka. Time 10AM.
ONITSHA
Every Sunday @ St Andrew's Youth Hall Ozomagala. By 2:30 pm
Contact Whitedove on 08037268633
LAGOS
IKOTUN: @MR. BIGS BUILDING FIRST FLOOR IKOTUN NEAR IKOTUN POLICE STATION – TIME:10AM PROMPT
IKORODU: @BEST CONSULT DRIVING SCHOOL ACCADEMY, 234 LAGOS IKORODU ROAD BETWEEN MAJIDUN AND OGOLONYO B/STOP. WEDS 11AM – HOST (DR. MADU).
ALABA: @TANTALIZERS FAST FOOD
FRANK GLASS B/STOP OPP. LICENSE OFFICE OJO ALABA LAGOS
SATURDAYS 11AM PROMPT.
EGBEDA: @TRAINGLE FAST FOOD
PONLE B/STOP EGBEDA
SATURDAYS 11AM
IKEJA: @14 OMOTAYO OJO STREET
OFF OSHOPY PLAZA
OFF ALLEN AVENUE IKEJA LAGOS
EVERY FRIDAY 10AM PROMPT.
AJAH-LEKKI: EVERY SUNDAY @RELISH BUKKA RESTAURANT
INSIDE OANDO FILLING STATION,
IKOTA 2ND GATE AJAH.
TIME : 3PM PROMPT.
ABUJA
WUSE 2: @Suite 207 His Glory Plaza by Amigo Supermarket, Wuse2.
Call Mrs. Chioma on: 08063697998
WUSE: @44B HARPER CRESCENT,
WUSE ZONE 7
TUESDAYS & SATURDAYS 12PM
08035870503
NYANYA: @ROTCHAN GARDEN BY MERRY HEART HOTEL, TIPPER GARAGE BESIDE KAMSHI PLAZA, NYANYA.
SATURDAYS 11AM .08106383956
KUBWA: @KAGINI PRIMARY SCHOOL,
KUBWA AXIS
EVERY SATURDAYS BY 10AM TO 12PM. CONTACT BLESSING 07033323895.
GARKI: @Suite 26, Garki 2 Shopping Centre, Opp. City Plaza (Calabar Kitchen). Wednesdays 11am
ABA
@CHILLIS FAST FOOD OPP ABS,
ORAIFITE STR AWADA
EVERY THURSDAY BY 2:30PM
Call WhiteDove – 08037268633
@54 ABA OWERRI ROAD OPPOSITE UMUNGASI MARKET UPSTAIRS
THE BACK FLAT.
Aba contact…..08140017113
ABIA
Join us every Thursday
@FSH9 Building Abia State Polytechnic
Time – 2:00 pm
Contact Ngozi on 0814 0017113
IBADAN
@AMAZING PLAZA, OPP POLICE STATION, ORITA CHALLENGE, IBADAN.
MON, WED 4PM & SAT. 3PM
@NO 34, SHOBU COMPLEX,
OJOO IBADAN.
MON, WED & SAT.
@No 2, Shobande Str.
Oremeji B/Stop Mokola Ibadan
Tuesday 12:00pm.
Buy My Helping Hands international e-book,
Click Here to buy
CALABAR
@GOVERNMENT SCIENCE SCHOOL AKIM, OPPOSITE RABANA BY IBB WAY,CALABAR. EVERY THURSDAY BY 4PM
CONTACT 08034064099
CROSS RIVER
@ARMY PRIMARY SCHOOL.
AKAMPKA, CROSS RIVER
EVERY WEDNESDAY BY 4PM.
CONTACT 08034064099
ASABA
@MR BIGGS OPPOSITE STADIUM,
ALONG NNEBISI ROAD, ASABA
Every Saturdays @Last Floor, Plato Plaza, Beside Tacjo Filling Station,
DBS Road, Asaba. 3pm.
Call Charles Tambou – 08078390388
UYO
MINIKA: @GRACES R N R IBB WAY UYO BY 3PM EVERY SUNDAYS.
AKS MINIKA: @119 AKA ITIAM STREET
OPP MUTUAL ALLIANCE ESTATE UYO
WARRI
@OUR LADY'S HIGH SCHOOL HALL
BY AIRPORT JUNCTION
SUNDAYS 3 PM
@255 EFFURUN SAPELE RD
OPP. GTB BANK
TUES. 12 NOON
LAGOS
BARIGA: @CANICE, #1 ADARANIJO STREET, BESIDE THE MOSQUE,
KADUPE BUSTOP.
PEDRO BARIGA CANICE
EVERY WEDNESDAY BY 12 NOON
IPAJA: @CHRISTY SEGE NURSERY & PRIMARY
SCH BESIDE AFRICAN GRAMMAR SCHOOL IPAJA LAST B/STOP, IPAJA
EVERY THURSDAY 3PM.
ABULE EGBA: @ABEY LINK CAFE
OPP OJA-OBA BUS STOP, ABULE EGBA LAGOS.
EVERY SAT 11AM
PASTOR JOHN 08034207672.
MUSHIN: @178,PALM AVENUE
BY EXPRESS B/STOP
B/4 MUSHIN LOCAL GOVT MUSHIN LAGOS.
EVERY SAT 12NOON.
08033069744.
OGUDU
@37 Ogudu Road, By Victoria Bustop. %Emmabel & Dees Complex.
Every Monday by 4pm
Contact Divine – 08134958181
ENUGU
@78 OWERRI RD OFF OGUI ROAD
BY ST. DAY SRPING B/STOP.
@Queens' model school,
#50 One-day Road, By One-Day Bus/Stop. Agbani Road Enugu
Every Tuesdays
Contact Kingsley 08034790258
Trans Ekulu Girls Secondary School, Saturdays 11am
ILORIN
@PROSPEROUS EDUCATIONAL SERVICES
1 ALASELE LANE, OPP LARA BOOK STRT. BEHIND WORLD CLASS PHONES
SAT. 3PM.
OSUN
Osun State Union Baptist Pry School Odiolowo Olaiya Osogbo
Every Saturday by 4:00pm
OGUN STATE
@FEMIK COMPUTER TECH, BESIDE STARTIMES OFFICE. OBANITOKO ABEOKUTA. 11am
OR
@Hero Conference Centre, Moshood Abiola way Abeokuta
Every Tuesday by 3pm
ONITSHA
@#8 Oraifite Street
Off MCC By St. Michaels Catholic Church Awada, Onitsha by 12pm Every Saturday
@GOD'S ARM DELIVERANCE MISSION, NO NNODI STREET BY 7 CHIEF OGBUGA STREET. BY YAM ZONE OGBUNABALI, PHC
EVERY SATURDAYS 12NOON
JOS
@karibajo Shawarma,
No.4 Tudun Wada Ring Road,
By Old Airport Junction, Jos.
JOS contacts 1. Bentu 08033857965. 2. 08163458316 Thomas
To Read Also: How to Get Your first Car Easily Through Helping Hands International
KANO
@Treasure Hotel, #70 Emir Road
By Ibo Road, Kano.
Sundays 4pm.
Contact 07065508108
UGHELLI
@NO. 88 IWHREKPOKPOR ROAD BEFORE KES COLLEGE, UGHELLI.
TIME: 4:00PM, EVERY MONDAYS.
Seminar centre
Madona schools Kaduna
Contacts
0803 968 0597
Mrs Victoria.
0816 450 3381
Oluchi
Seminar centers.
LAGOS:
Every friday @ No 14, Omotayo Ojo street, off majekodunmi str, beside Oshoppy plaza, Allen. 12noon prompt.
Every Wednesday @ MR. BIGGS., Ikotun-Idimu Rd. Ilepo B/Stop, Ikotun by 11am prompt.
Every Thursday@ No 7, Omolara Close, off Olatunji Akinsanya str, by Pedro, Gbagada by 11am prompt.
No 1 Osumenyi st ,behind St Patricks catholics Church ,Alaba international mkt.1St flaw left wing.every saturday 12noon.
every Tuesday @May 77 Event Centre. Opp Mr Biggs Okota by Okota R/abt. Time: 11am prompt.
71, POWA shops, barracks bus-stop Adaranijo str, Pedro Road, Somolu.
Every Tuesday, Thursday and Saturday. Time: 11am prompt.
2, Alhaji sanni str, Nepa bus stop, Aguda surulere. 11am every thursday.
7, Alhaja street idi oro bus stop, Muslim. 12 noon
Sats @ No 17. Adeniyi Adefioye street Surulere, lagos, opposite kilo hotels, besides Value Mart(Pinkish building). Time: 12 noon
Ojodu 30 alhj bakare street beside first bank @ house of champions worship center ojodu b/stop. Saturdays by 12pm.
House of Champions Worship Centre, 30 Alhaji Bakare Street, beside First Bank Plc, Ojodu-Berger b/stop, Ojodu-Berger, Lagos. Every Wednesday by 4pm.
ABUJA
No 44b harper crescent, zone 7, wuse Abuja , Saturday 12pm and Tuesday 12pm. Every wednesday, house 7A, police barrack, gwagwalada, Abuja.
Every Saturday @City College of Education, Mararaba Abuja.
H2i Seminar @ Lovers Garden, by Nepa Office, Gudu Junction, Abuja, Every Friday @ 3pm prompt
Call Ada Orji – 08037197371
CALABAR:
Special Education Centre, Ibom Layout, off Marian Rd. Calabar. Every Thursday, 4pm
UYO:
PATFON Academy, Enenmkprong, Off Calabar-Itu Road, Itam, Uyo,
Akwa Ibom State.
Call 07065658809
Fantasy Plaza str, behind Uyo sport Stadium. Mon – Friday. Time: 2pm
OWERRI
10, Elekwernwa Street, Off Weatherall Road, by Cherubim Bus Stop,
Owerri.
Wed by 3pm.
ENUGU
Trans Ekulu Girls secondary school, by white house bustop, Enugu. 11am ,every Saturdays.
Contact Ngstyles 08066579227.
KWARA
PROSPEROUS EDUCATIONAL SERVICES, NO1 ALASELA LANE,OPPOSITE LARA BOOKSTORES,BEHIND WORLD CLASS PHONES,UPPER TAIWO RD,ILORIN SATS 3PM.
MEDAN OFFICE, MARTRITE BUILDING, OPP. MTN, AHMADU BELLO WAY, GRA, ILORIN, every sat 1.30pm
IBADAN:
H2I Seminar holding on THURSDAYS at No 2,Shobande str.,Oremeji B/Stop Mokola Ibadan by 11:00am.
BENIN:
Motel Benin Plaza. Beside Central Hospital . GRA.
Every Sunday by 3:00PM
Tomline Royal Center. #5 Maho Street, Opp NNPC Gas Station, After UNIBEN campus, Ekenwan Road, Benin city
10am Every Saturday & Sunday by 2pm
Buy My Helping Hands international e-book,
Click Here to buy
ABA
Diplomat Assemble Hall
#104 Aba Owerri Road
Abia State
Time: 3pm Every Sunday.
CAMEROUN:
The Tchuks Hotel Molyko Buea,
Every Thursday by 5pm
Hotel le depute yaounde, every Saturday. Time: 4 pm
JOS
@karibajo Shawarma, No.4 Tudun Wada Ring Road, By Old Airport junction Jos.
Contacts Bentu-08033857965 or Thomas 08163458316
KADUNA
@Madona Schools
Contacts Mrs Victoria 08039680597
UGHELLI PRESENTATION CENTER: NO88 IWHREKPOKPOR ROAD BE4 KES COLLEGE, UGHELLI. TIME: 4:00PM, EVERY MONDAYS.
AGBOR
Ika National Hall, opposite post office, Agbor. Mondays 4:30pm.
Genia on 08030915680
OWERRI
Akwa Akuma Girls Secondary School, every Sat or 10 Elekwernwa St off Weatheral Rd, by Cherubim Bustop, Owerri. Wednesdays by 3 pm.
BAYELSA 1
@Katsina Pink Hotel,
Beside Osiri Plaza, Tombia Market
Every Friday by 3pm
Samuel 08036652111
To Read Also: How to Get Your first Car Easily Through Helping Hands International
BAYELSA 2
Ayoks Hotel-Ompadec Amarata,
Yenagoa,
Bayelsa State. 3pm Fridays
Samuel – 08036652111
BAYELSA 3
@Suite 5, No 49, Dimrose Road,
Biogbolo, Yenagoa
BAYELSA 4
The Refiners Fire Church, Off Amb Otiotio Road, By Isaac Boro Expressway,
Yenizue-Gene. Yenagoa.
ILORIN
NO 199, Ibrahim Taiwo road, DHL office building (Primo plaza), adjacent JMK, after airtel office, Before Access Bank, Ilorin, Kwara State.
EVERY SATURDAYS – 12PM
AGBOR
Ika National Hall, Opp. Post Office, Agbor. Every Mondays 4:30pm.
Contact Genia on 08030915680
PORTHARCOURT ACTIVE CENTERS
1. TRANS AMADI
@Dietams Nursery/Pri School
Opp. Ifex Collection
Off Peter Odili Road
Trans Amadi
Every Saturday by 3.00pm
Call Charles – 07033109363
2. ENEKA
@New Flats, By RCCG (Balm Of Gilead)
Chinyere Maternity Street, Rumuchiorlu
Eneka Road
Every Sunday by 4.00pm
Call Edmund (EddieSax) on
08035237436, 08095663885
3. RUMUOKWUTA
@12 NTA Road, Beside Finger Licking Fast Foods, Rumuokwuta Junction, PH.
Every Sunday by 3.00pm prompt
Contact – Kindness on 08032590693/08177520855
4. OKPORO
@30 Okporo Road, By 1st Artillery,
Favour Award Plaza
Every Monday, Wednesday and Saturday
Time: 10am
Contact Joy – 08082608875
5. OBIGBO
@Joewendy Fastfood, Opp Old Court.
Aba Road, Oyigbo.
Every Tuesday by 10am – 12noon
Call Timothy – 08033781542 or 08036768842
6. STADIUM ROAD
@#1 M.N. Arikeru Street, Off Chinda Street,
Opposite Mummy B Church,
Off Stadium Road.
Every Saturday by 4pm – 5.30pm
Call Engr Obiora – 08155571146
7. ELELENWO
@#60 OLD REFINARY ROAD,
BESIDE ASSEMBLIES OF GOD,
VICTORY ESTATE NEW ROAD JUNCTION
EVERY MONDAYS AND THURSDAYS 10AM
8. IGWURUTA
@The Apostolic Church,
Behind Village Gate Hotel,
Via Market Junction, Igwuruta, Etche-Road
Every Friday by 4pm
Call: Goodnews on 08125200702 or
Victor: 08125200699
9. ENEKA
@#5, Sarima Plaza, Former PDP Secretariat,
Along Eneka Road
Every
by 3pm
Call: Eddie 08095663885
To Read Also: How to Get Your first Car Easily Through Helping Hands International
For more information, call or send me a Whatssapp chat on 08060779290 and learn how i qualify for $1000 and a laptop within six weeks and how you too can achieve that in a lesser time period.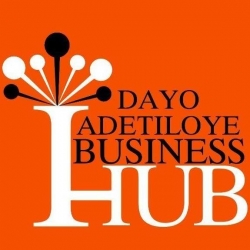 Latest posts by Dayo Adetiloye Business Hub
(see all)