AMAZING OFFERS: Car Celebration Promo is Here!
AMAZING OFFERS
Car Celebration Promo is Here From Dayo Adetiloye Business Hub
My Dear Millionaire Friend,
As I have promised in my last email that we will do a Car celebration promo.
Here is the promo for interested Millionaire Friends.
If you are just hearing about the Car Award I received from helping hands International, Click on the link below:
http://dayoadetiloye.com/dayo-adetiloye-won-h2i-car-award-2017/
PROMO OFFERS
Money Making Blog Set up for First 10 people to pay for it. For N50,000 instead of the normal N100,000 which will include

Domain name

Hosting

Logo Design

Head Banner Design

E-book titled: Secrets of Nigeria Millionaire bloggers written by my online Mentor.

5 Free articles based on your niche

3 Month Mentoring
Example of Blogsite we have done before www.dayoadetiloye.com , www.naijamarketingpro.com , www.thewaystocashflow.com , www.seyioyesanyadavies.com , www.sellingpoint247.com  just to mention a few.
Diamond Bank BET 7, 300Words Business Plan and Video content. It is a competition to receive N3 million from Diamond bank free money. It goes for N10,000 instead of N20,000.
Click below to read more about BET7 http://dayoadetiloye.com/apply-bet-7-n3million-diamondbank-business-pln-competition-closes-september-29-2017/
Well Researched Business Plan already written that you can edit for grants, loans or investors for N10,000 instead of N20,000 with 3 years financial plan
Here are the lists of 49 business plans available for First 20 people that have interest.
Some people have use these writeups to access, grants, loan like BOI, and investors this year.
Adire/Kampala

Auto Repair

Block industry

Bakery

Cake business

Cassava Farming and Processing

Cosmetology

Creche

Dry Cleaning

Event Management

Fashion

Feed Mill

Fish Farming

Frozen Food

Furniture

Hide and Skin

Honey Production

Ice Block Production

ICT
Integrated Agribusiness/Farming
Leather Tanning

Meat Processing

Medical Equipment and Supplies
Music Equipment and Rentals
Nylon Production
Palm oil
Paper Recycling

Petrol Station
Pharmacy

Piggery

Plantain Chips

Pop Corn

Poultry Farming

Printing and Multimedia Services

Quarry

Raw Gold

Recreational Centre
Rice Milling
Shoe Making
Snail Farming

Tea and beverages

Vegetable Farming

Water

Yam

Yoghurt Production and sales
I advised that if you have any business idea you are interested in but you have not started, buy this already written business plan write up for it. Anywhere you see opportunity to submit business plan, use it.
If yours is not here, we will write it for you within 1 Week.
Professional business plan writing specifically for your company and for the purpose you want to use it for. Its N50,000 instead of N150,000 for the first 5 people to order for it. When you have this, you don't have to edit again. We need some information from you before we can write this.
CAC Business Name Registration
N30,000 instead of N35,000 for the first 5 people that paid for it.
Training on Making Money Writing Business Plan for others. For 1st 5 people
It is a Business plan writing training
Two options
One-on-one full day Training at my office in Lagos N30,000 instead of N50,000
Online Version where you access all the materials, including a video, a Phone Call Review and you Join my WhatsApp Mentoring Group for business plan writers N20,000 instead of N50,000
Click here to see the content of the Business Plan Writing training http://dayoadetiloye.com/seminar-making-money-business-plan-writing-nigeria/
My billionaire Mentor's New book (Hard copy) Dr. Abib Olamitoye 'What To Do When Business is Bad'. He did the book launch last Month.
It goes for N1,000 instead of N1,500 for 1st 20 people to order and pay for it. Click here to read the review and content of the book.
http://dayoadetiloye.com/book-review-what-to-do-when-business-is-bad-written-by-dr-abib-olamitoye/
You can pick up the book in my office in Lagos or we send it to you through public transportation and you pay for it.
First 50 people to reply this e-mail gets free copy of my book titled 'Unleashing Your Entrepreneurial Potential for African Students' either hardcopy if you are in Lagos to pick it up in my office around 'Mowe-Ibafo Axis' or soft copy if you are far away. The Cost is N1000 but you get it free of Charge
Click here to see the review http://dayoadetiloye.com/book-review-unleashing-your-entrepreneurial-potential-for-africa-student/
My book and my mentors book can be posted to you through post office or DHL if you pay for it.
My book is Free which you can pick up or we Post it to you. Posting is N1000 to outside South-West and N500 for within Southwest. If you have P.O Box, you get it faster.
[[firstname]], To Redeem any of these Amazing offers
Make payment to
Bank: United Bank for Africa (UBA)
Account Name: Dayo Adetiloye Business Hub
Account Number: 1019877638
Account Type: Current
Or
Bank: GT BANK
Account Name: Adetiloye Adedayo Patrick
Account Number: 0037218392
Account Type: Savings
After payment,
Call/WhatsApp Adejumobi on 08105636015 to confirm your payment and to receive your products and/or services.
You can also reply this email after payment.
Ensure you call/WhatsApp Adejumobi on 08105636015 if you are coming to pick your books in the office or you want the books to be posted to you.
NB:
For people interested in Network Marketing. We will start the training very soon in an enclosed WhatsApp group. The training is free of charge. I will send the procedure latter.
For: Dayo Adetiloye Business Hub
Dayo Adetiloye (B.Agric, MBA)-
AUTHOR – CONSULTANT – SPEAKER – ENTREPRENEUR – BUSINESS ANGEL
Helping men to discover, develop and fulfil their business potential.
…Raising 100 Young Millionaire Entrepreneurs in Five Years… since July 2012
08105636015, 08076359735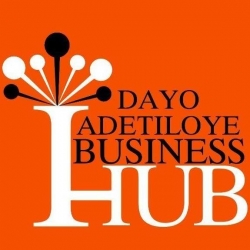 Latest posts by Dayo Adetiloye Business Hub
(see all)