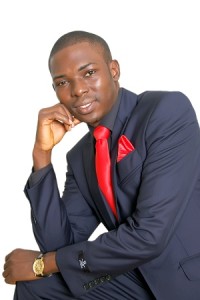 Dayo Adetiloye is a successful Serial Entrepreneur,
International Business Planning Consultant, Speaker, Trainer, Author, Blogger, Network Marketing Professional and a Business Coach.
He is a Business Trainer and Coaching Advisor at GIZ for SME Loop
He is a fellow, Inspire Africa, Train-The-Trainer Programme sponsored by US Consulate lagos.
He is a Fellow of the Tony Elumelu Foundation Entrepreneur Programme.
He is an Alumnus of Enterprise Development Centre (EDC) of the Lagos Business School (LBS), Pan Atlantic University (PAU).
He is a Certified Trainer in Design Thinking by the U.S Consulate, Lagos and the inspire Africa Entrepreneurship Institute.
He has been awarded as Top 50 Innovative Entrepreneurs, BET5 by Diamond Bank and EDC, PAU.
He graduated from department of Soil Science,
and had Master of Business Administration, both from
Obafemi Awolowo University, Ile Ife, Osun state, Nigeria.
He set up Dayo Adetiloye Business Hub to help young people improve their lives, physically,
professionally, financially, and spiritually.
Through his training, mentoring, speaking and coaching programmes, he has empowered many young people over the years to start and grow their own business, build wealth, create multiple streams of income and achieve financial independence.
He has raised over 65 millionaires in 3 years through his mentoring platform via www.dayoadetiloye.com on how people can access grants opportunities in Africa.
Recently, My organization's blog that you are reading now receives the an Award as No11 out of 100 business coaching blogs in the world, Click here to see the list http://blog.feedspot.com/business_coach_blogs/
Dayo wrote ''Unleashing Your Entrepreneurial Potential For African Students'' a book with a vision of reaching out to 70% of African students either they buy it or somebody buys it for them. The book focuses on how students can combine academics with business.
His new book which will be published soon titled: Enterprising Graduate: The secrete of making your first million naira. Is targeted to help young burden entrepreneurs to jumpstart their ideas in such a way that they can Start Small, Think Big, and Grow Fast. The book contains interviews of 20 millionaires from different works of life.
His dispositions have further earned him several awards amongst which are; 'Most Enterprising Male 2009 Final Year Brethren Award' Evangelical Christian Union OAU.
Also 'Most Enterprising Male 2008 Farm Year Award' National Association of Christian Agriculturists (NACA) OAU.
He served as the Transport Secretary of Evangelical Christian Union, [ECU] OAU 2007/2008 session. Also the President of Soil Science Society of Nigeria (SSSN) OAU Students' Chapter 2008/2009. A Board member of Shekinah Business Venture OAU Ile Ife.
He is the CEO of Dayo Adetiloye Business Hub (DABH). And he sits on board of several
businesses including Life Moulding School, SAB Mart stores International, SOLAREX
Technology Information World (STIW), DASOLAR Farms among others.
He was once a member of the executive council of GLT Business School.
Dayo hosts Youth Empowerment Summit, Financial Intelligence Summit, Business by Grace Convention and Unleashing Your Entrepreneurial Potential Bootcamp for secondary schools.
Dayo is a thorough bred Business Development professional with a passion for
Entrepreneurship and Enterprise Development, especially Business Startup and Turnaround.
He brings a unique insight into providing guidance for organizations no matter what fields
they play with.
He generally helps people to discover, develop and fulfill their business potentials.