E-Book: How to Escape the Hardship of the Petrol Pump Price Increase in Nigeria through H2i is Here!
My Dear Millionaire Friend
How are you, family and work?
What is your take as Nigeria Government Increased Petrol Pump Price to N145.00 per litre?
Implications: Prices of Goods and Commodities will skyrocket while salaries will remain the same. As usual, there will be ripple effect on school fees, food prices and transportation prices etc.
Sadly, companies won't increase the salaries of workers as their overheads will also increase. Even, some state government still owe salaries of their workers.
What is the way forward?
That is why I am an advocate of Multiple Streams of Income as a worker or a business man.
[[firstname]], I tell you, the rich don't care if the price increase or decrease. They have a lot of investment portfolios that takes care of it. So, my question is why don't we become the rich?
The rich take calculated risk and invest in knowledge while the poor will not take risk and will be afraid of ventures because of lack of knowledge.
Here, is a book that will save you from feeling the implications of the petrol pump price Increase.
I joined Helping Hands International about six months ago. My income from it rose from plan D through C, B and is almost becoming plan A.
Today, I will not feel the fuel pump price increase because my H2i charity donation and referral Business will take care of it.
I did a whatsapp training last week on 'How to Get 15 Laptops, 1 Elantra Hyundai Car and over N3million Naira in one year in H2i'.
The training witnessed a lot of participants that wanted to change their levels in H2i.
Because of a lot of request, I have now packaged the training information into an e-book for everybody to have access to it. And it comes with a cost.
Who needs the book?
– Non-member that needs to be enlightened
– Members that want to change levels in their matrix
– New pe0ple that want to join H2i and make it an alternate source of income.
The contents of the E-book
The History of H2i
How I made more than $6,298 in six months. Exchange rate is N165 per $.
How I got 5 laptops in six months.
Two good books I recommend for Network Marketing
What is Helping Hands International?
How does H2i works?
How to excel in the 3 major business activities of H2i which are a. Operations b. Marketing c. Teamwork
5 steps to Get 15 laptops, 1 Elantra Hyundai and over 3million naira in one year in H2i.
Other Bonuses!
Price: N1,000
I have to reduce the price from N5,000 to N1,000 just to ensure that nobody have excuse for not accessing knowledge that can start another streams of income for them.
In H2i, the first thing is not money, but knowledge.
To make purchase of this e-book, follow these steps.
To pay for any of the products or services
STEP 1
You can make cash Payment or Online/ATM transfer or USSD Code Transfer to any of these bank accounts and follow the instructions thereafter .::
Bank: GT BANK
Account Name: Adetiloye Adedayo Patrick
Account Number: 0037218392
Account Type: Savings
Bank: ACCESS BANK
Account Name: Adetiloye Adedayo Patrick
Account Number: 0033807847
Account Type: Savings
Bank: FIRST BANK
Account Name: Adetiloye Adedayo Patrick
Account Number: 3087803393
Account Type: Savings
Bank: DIAMOND BANK
Account Name: HUNDRED AND FIVE ACADEMY
Account Number: 0041562713
Account Type: Current
Step 2
STEP 2
After making the payment, make sure you send your payment details to me through SMS or Whatsapp to: 08060779290 or 08174584556 and/or email to: dayoadetiloye@gmail.com .
The subject of the email should be "H2i E-BOOK". or BBM PIN : 58ECE9AC
The payment details you are to send are:
Your Full Name
Bank paid to
Amount paid
Your Phone Number
Your email address
The Product or services requested for
e.g Remi Adams, Diamond Bank, Online transfer, N1,000,
08060779290, remiadams@gmail.com, H2i E-book.
Your product 0r services will be delivered to your e-mail in
less than 24hrs or (otherwise stated)
Other Evidences (seeing is believing)
Click here to see H2i skill Acquisition and laptop award at Redemption camp, Lagos-Ibadan express way. If H2i is a scam, Daddy G.O would have rejected it on camp. Click to see the crowd. H2i rocks!!! http://dayoadetiloye.com/h2i-training-laptop-award-redemption-camp/
Click Here to see photos from H2i Car and Laptop awards in Ibadan and Kaduna on the 7th of May 2016. http://dayoadetiloye.com/ibadan-kaduna-h2i-car-award-7th-may-2016/
HOT!!!
–Attend
– Warri H2i Car Award on Saturday 21st of May 2016.
Venue: Bay Hotel & Resort (former Wellington Hotel)
Host (Amb. Angela Dominic)
– Onitsha H2i Car Award / Skill Acquisition Training on Thursday26- Sunday29th of May 2016.
(Skill acquisition, Visit to orphanage homes and mega rally)
Venue: Abbey Hall, All saints Cathedral Opp. Red Cross Plaza, Ozalla Road, Onitsha. Time: 1pm
Car Awardee: Divine G.
COWARDS NEVER START
THE WEAK NEVER FINISH
WINNERS NEVER GIVE UP
_YOUNG_MINDS
[[firstname]], I will like to hear from you!
Reply my mail or call me on 08060779290, or send me a whatsapp chat on the same number. My BB PIN is 58ECE9AC
Till I hear from you [[firstname]].
Keep succeeding!
Dayo Adetiloye (B.Agric, MBA)-
AUTHOR – CONSULTANT – SPEAKER – ENTREPRENEUR – BUSINESS ANGEL
Helping men to discover, develop and fulfil their business potential.
…Raising 100 Young Millionaire Entrepreneurs in Five Years… since July 2012
08060779290, 08174584556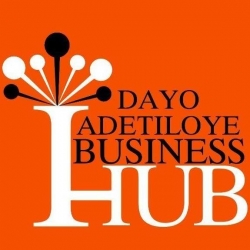 Latest posts by Dayo Adetiloye Business Hub
(see all)