H2i Calabar Car Award on October 8, 2016
6 cars were given out at Helping Hands International Award in Calabar.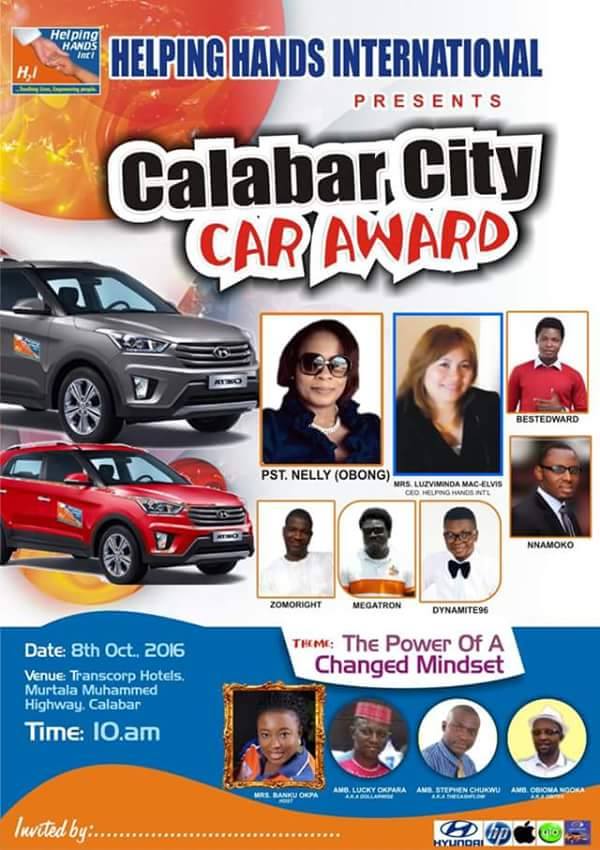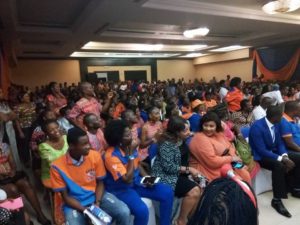 Car Awardies of Helping Hands International H2i , Calabar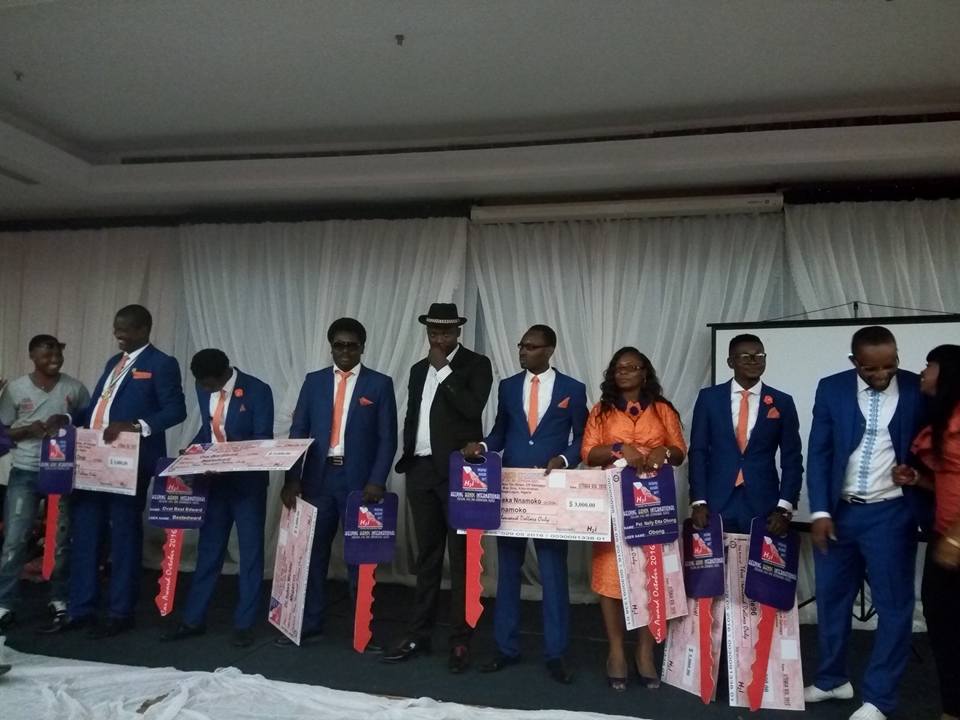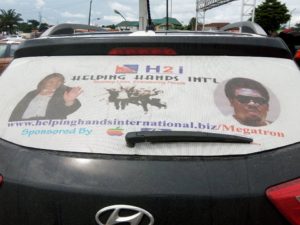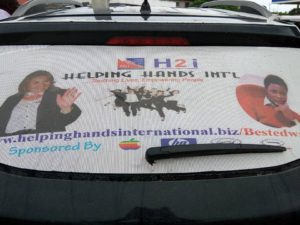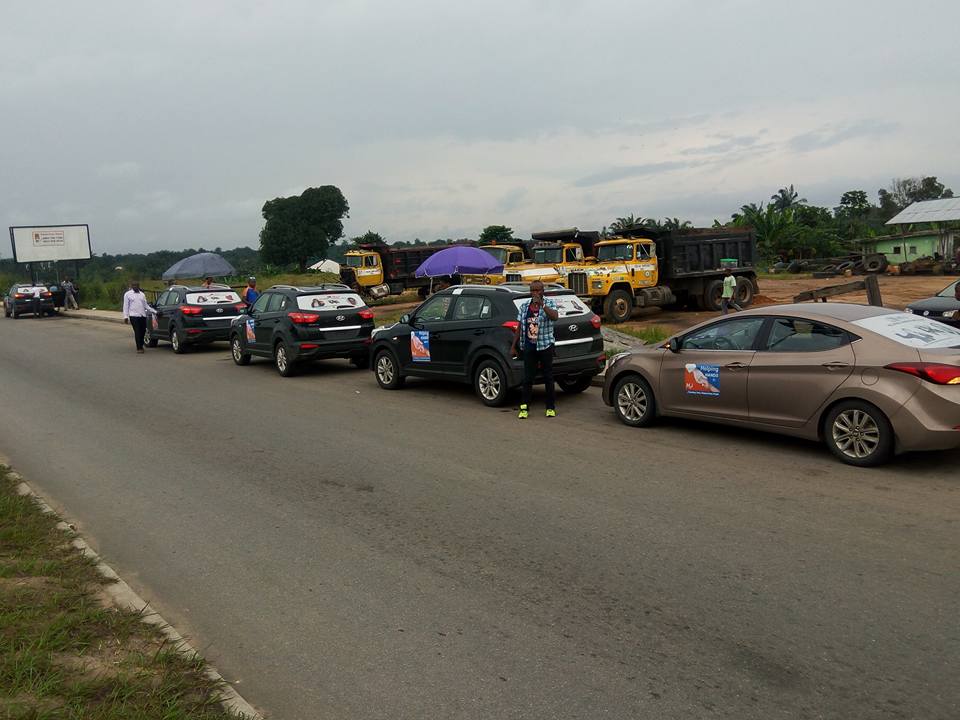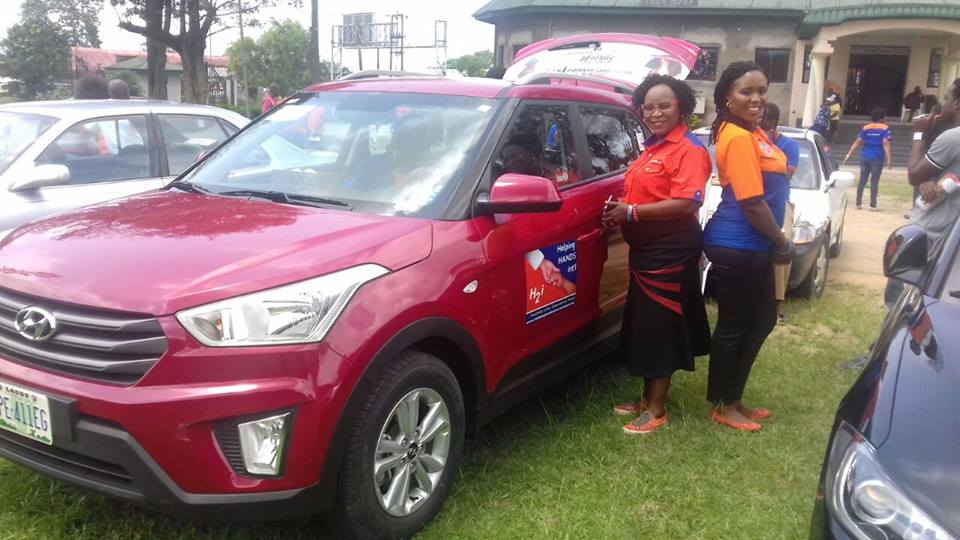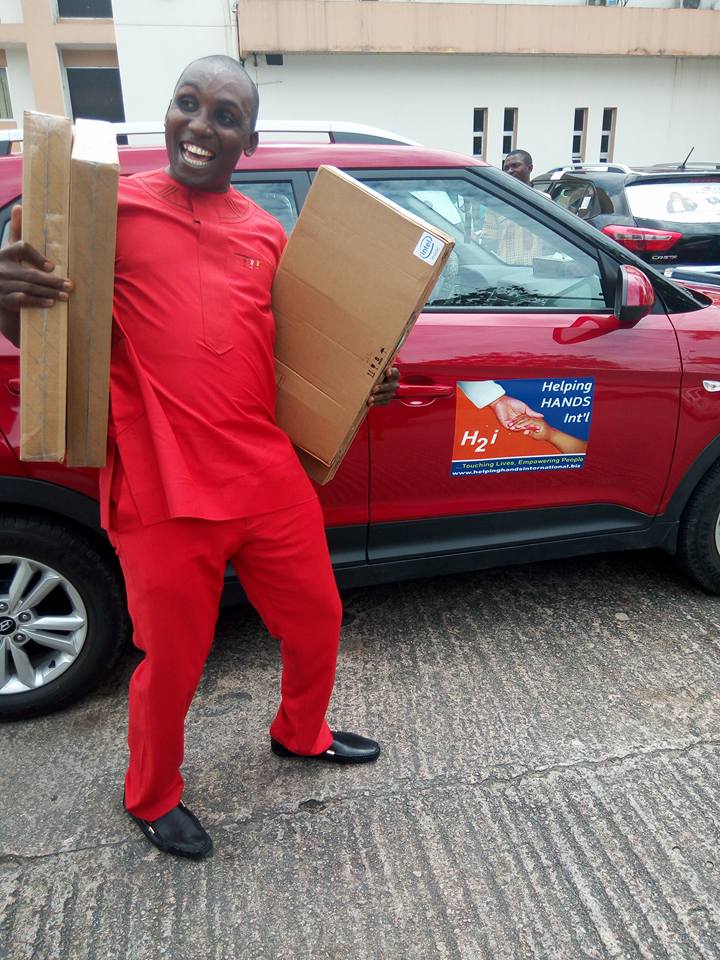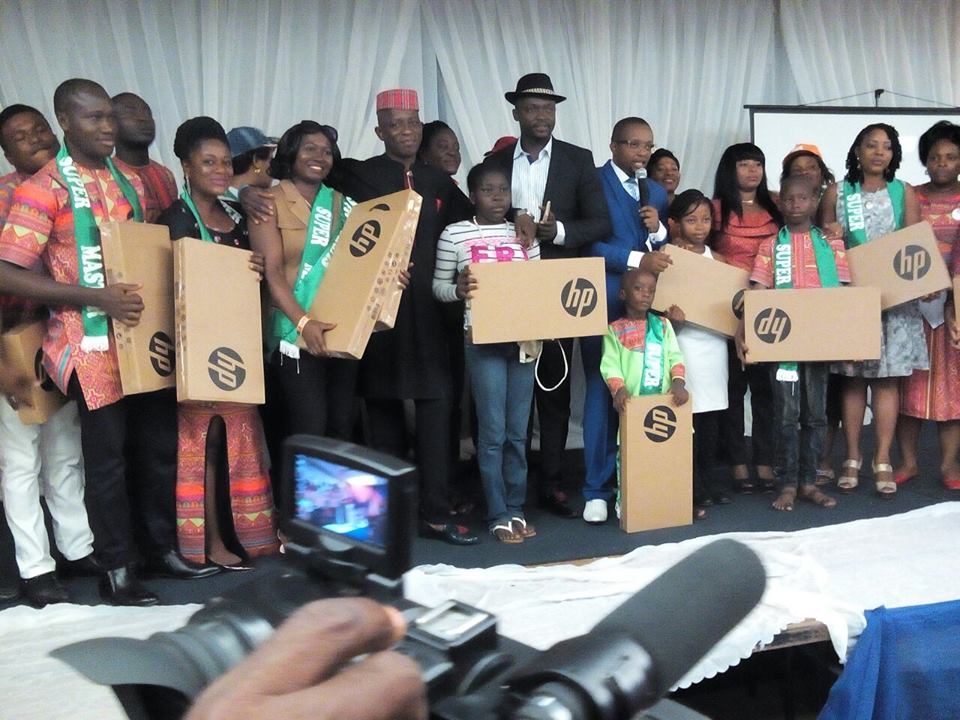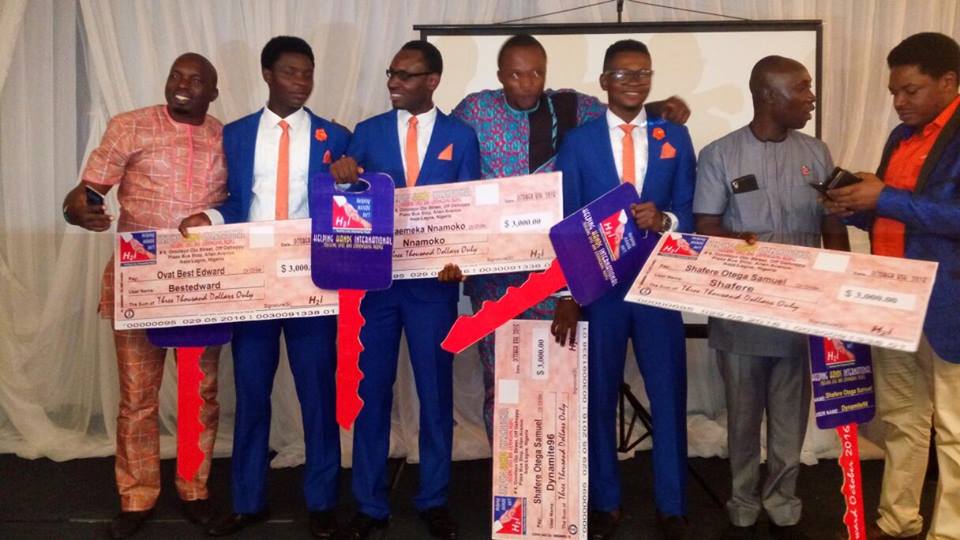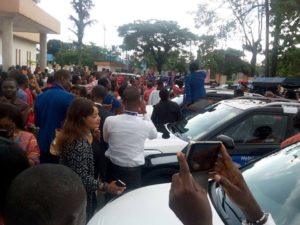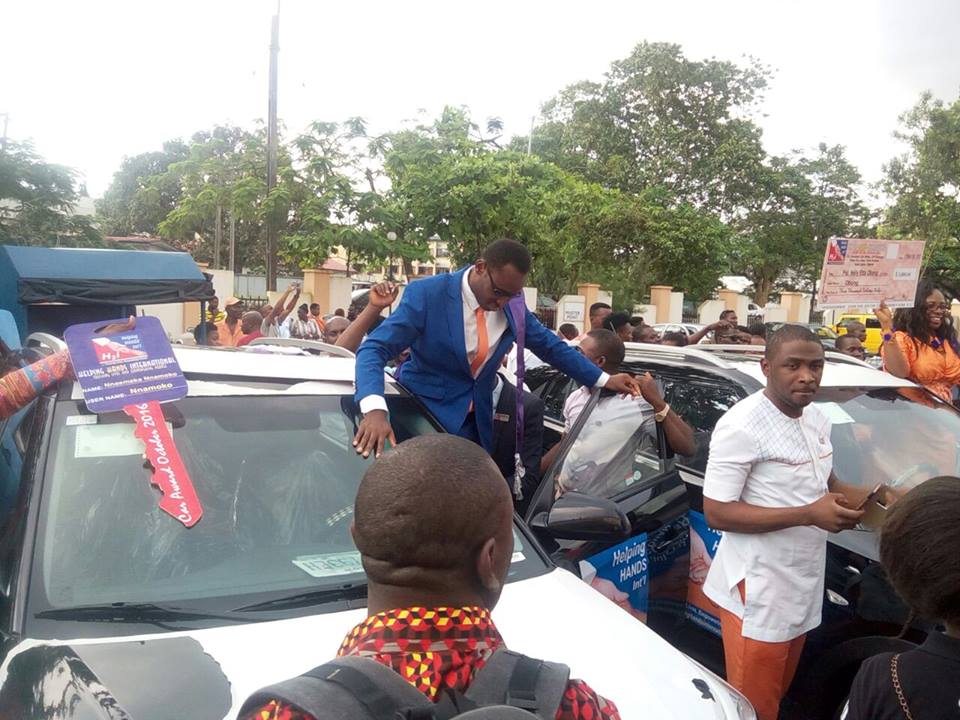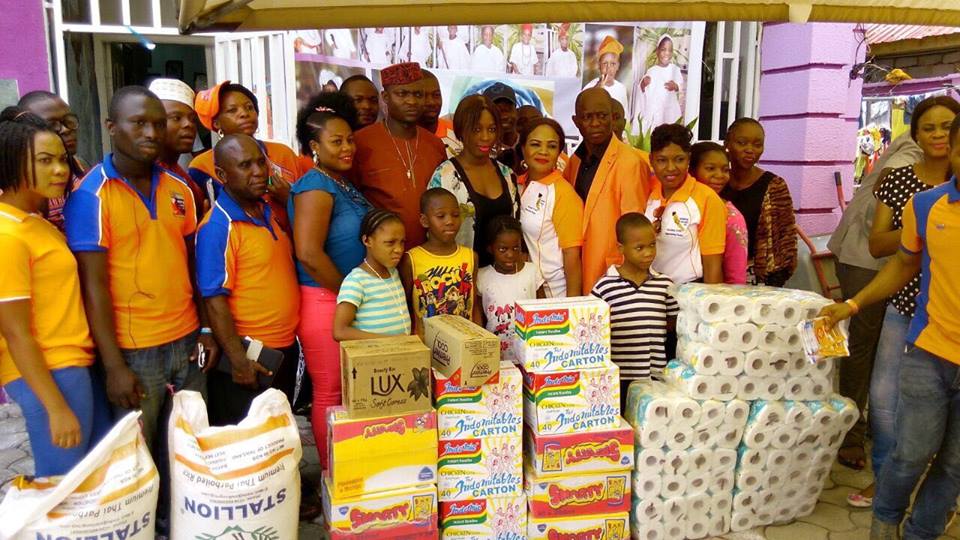 DIFFERENCE BETWEEN H2I & OTHER NETWORK BUSINESS:
1. Helping Hands International is an NGO that enables me to better d lives of people positively with evidence. Every religion supports charity & caring 4 d less privileged so I knew i was on track with H2i.
2. In H2i, you don't buy or sell any product unlike other
networking stuff.
3. Cheap entry amount. With just N6,600 donation you are on
board to earn tremendous incentives even as u touch lives.
4. You re to introduce ONLY TWO persons who also brings
their own 2 each and you are good to go. Some accounts have earned BIG without introducing anybody.
5. In H2i u earn cash daily,weekly, monthly depends on you.
6. TEAMWORK: Unlike other MLM where uplines use downlines to climb and then drop them. In H2i, you grow only when your team grows
7. Its online & can be done from anywhere there's people & internet connection.
8. There's no PV, monthly purchase, qualifying order or whatever name they choose to it.
9. Other MLM's place their juicy awards e.g call car, holidays, etc at their level stage 7 – 9 while H2i has ipad/laptop on Stage 2 plus $1,000, car at stage 3 plus $3,000.
10. The best part is that with H2i, you can open as many
accounts as possible in your name. How did u think I was awarded 7 cars at once?
Procedure to join my TEAM
Call or/Whatsaap any of the following leaders who have received more than 2-3 Laptops in H2i in less than 1 year to Join my fastest growing team today.
Tell them you are from President Dayo.
If you contact me, it might take 2 to 3 days before i attend to you as i have a lot of people on the waiting list. Thanks
Northern Nigeria
Ayobami Obawura, Abuja Nigeria, 08035868571, 08185318435
Muhammad Bello, Northern Nigeria, 08054298395
Fatima Hamman, kaduna, 08069655390
Tunde Olatunji, Katsina 08039515252
SouthWest, Nigeria
Ndidi Uche, Lagos 08034254040
Bolanle Aderamo, Ibadan, Oyo state, 08025151577
Honaan Andrea, Lagos 08066053107
Akinyemi Femi, Ile-Ife, Osun state 07030450130,
Aneke Chinaza, Lagos 09038996349,
Gbenga, Ibadan 08120528950
Abiodun Odeyemi, Ilesha, Osun state, 08164713876
Oyeronke, Akure, Ondo state 08061633120,
Folake Owolabi, Akute Ogun state, 08098943474
Ayodeji, Ado-Ekiti, 08030609917
Olaomi Oladotun , Abeokuta, Obantoko 08134737412,
South East/South South Nigeria
Thompson Ife Momodu, Benin city, 08169739598
Collins , Port Harcourt , Stadium Road 08063813082,
Jesse Bram, Akwa Ibom, Imo state 07065839997,
Nkere Chinyere, Calabar 07065273439
Ijeoma Chris Timothy, Umuahia, 08027324307
Ochije Stephen Sirwyte, Owerri, 08067252567
Peter Solomom, Akwan Ibom State, 08082470242
Chinenye Aniefiok, Calabar 08061535774
Other African Countries
Mariana Michelo, Zambia Livingston +260 976538907
Become A Millionaire in 5months with donation of N6,600 through Helping Hands International in Nigeria
To join My team where we will training you to get your laptop in Helping hands international in six (6) weeks and also get your car in six (6) months maximum. Click here and put your detail,  your name and email.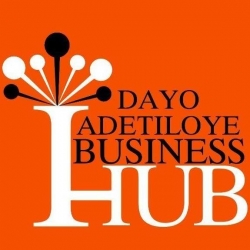 Latest posts by Dayo Adetiloye Business Hub
(see all)