How Does E-Wallet Operates In Helping Hands International (H2i) In Nigeria?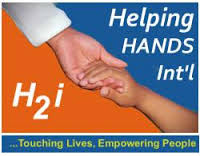 LECTURE
What is e- wallet?
E-wallet is an electronic account created along side with ur registration
As u register, ur e-wallet is also being processed
It is confidential to u alone
As u assess it with ur user name and password
What are d benefits/ importance of e-wallet
It shows all ur earning
It shows ur earning/ transaction history etc
Now lets look at d features of E-wallet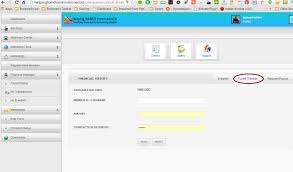 E-wallet has the ability to show ur transaction history like ur local bank acct
It also has d ability to receive and withdraw/transfer or send to another receipient
HOW DOES THE E-wallet operate or function
Dont forget that all earning like referral earning, matrix bonus, and stage/level bonus is paid to ur e-wallet
Ur username serves as ur acct number/ user i.d
And ur password is ur pin or token to assess ur acct
It operate in two ways
You can transfer to fellow members of h2i only.
For exchange in naira
Where members of h2i exchanges at 165/ dollar
So if u have to exchange ur $100, members does that at #16,500
2nd way to operate on ur e-wallet to get naira is to transfer to ur bank account
Note: bank acct transfer is called bank wire
U get ur naira into ur bank acct after a 4 or 5 working days of ur bank, banker rather
And with a bank charge of 4%
Before i talk abt how to transfer, pls dont try using the 2nd way to exchange
Cos its placed on ban pending d issue discovered prior to that is resolved.
We will announce once resolved
The only active means is exchange btw partners
I might need to sign up wale
And u have $40
I will request for it and pay u #6,600
Its d best
Cos bank wire will amt to 15,000
After d charges and delay.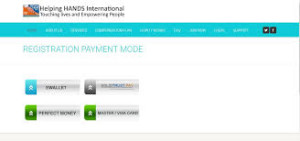 Now how do we transfer
Step one: login ur acct using ur username and password.
step two.
if u are using a laptop or desktop, u will see some gadget by d left side, then click on financial manager.
But if u are using a phone or tab , u will see menu at d top, then click on menu
Then scroll down d options u see financial manager
Click it then u click on my e-wallet
Click it and u enter ur transaction password if its d same with ur password
Next step u click validate
It will pop up some box above. like fund transfer, payout setup
Pls don't touch Payout Setup for now cos its d 2nd way which was suspended.
Pls click fund transfer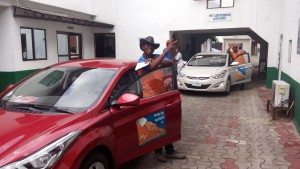 Next step, u enter d username of d receiver
Next enter d amount  and finally enter ur transaction password.
Then u click send
Note: if d name of d receiver does not tally with what u have after imputing d username, pls dont send
Ask d person to give u d right username
Once sent can't be reversed except u can exercise enough patience to trace d account owner.
Hope you enjoyed how does E-Wallet Operates In Helping Hands International (H2i) In Nigeria information
To join My team where we will training you to get your laptop in Helping hands international in six (6) weeks and also get your car in six (6) months maximum. Click here and put your detail,  your name and email.
For More Information and explanation call or send a Whatsapp call to 08060779290 and learn secrets of how I qualify for my Laptop in six weeks.
H2i is operated in teams, don't be left alone
Call to join my team now
North West/ North East/ North Central
Ayobami Obawura, Abuja Nigeria, 08035868571, 08185318435
Muhammad Bello, Northern Nigeria, 08054298395
Fatima Hamman, kaduna, 08069655390
Tunde Olatunji, Katsina 08039515252
SouthWest, Nigeria
Ndidi Uche, Lagos 08034254040
Bolanle Aderamo, Ibadan, Oyo state, 08025151577
Honaan Andrea, Lagos 08066053107
Akinyemi Femi, Ile-Ife, Osun state 07030450130,
Aneke Chinaza, Lagos 09038996349,
Gbenga, Ibadan 08120528950
Abiodun Odeyemi, Ilesha, Osun state, 08164713876
Oyeronke, Akure, Ondo state 08061633120,
Folake Owolabi, Akute Ogun state, 08098943474
Ayodeji, Ado-Ekiti, 08030609917
Olaomi Oladotun , Abeokuta, Obantoko 08134737412,
South East/SouthSouth Nigeria
Thompson Ife Momodu, Benin city, 08169739598
Collins , Port Harcourt , Stadium Road 08063813082,
Nkere Chinyere, Calabar 07065273439
Ijeoma Chris Timothy, Umuahia, 08027324307
Ochije Stephen Sirwyte, Owerri, 08067252567
Peter Solomom, Akwan Ibom State, 08082470242
Chinenye Aniefiok, Calabar 08061535774
Other African Countries
Mariana Michelo, Zambia Livingston +260 976538907
Also Read: Everything You Need To know to Join Helping Hands International Today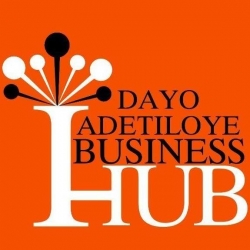 Latest posts by Dayo Adetiloye Business Hub
(see all)