December 04 2023

Read Below For More Details!

Dear friend,
Would you like to know the secret of Nigeria successful Millionaire Bloggers? The same secret strategies Top bloggers like Linda Ikeji, Jide Ogunsanya and Uche Pedro are using to make millions and create value.

The information you are about to read will open your mind to the secrets of becoming a successful millionaire blogger and internet businessman or woman.
It will change your life forever. I am not just guessing but stating the fact!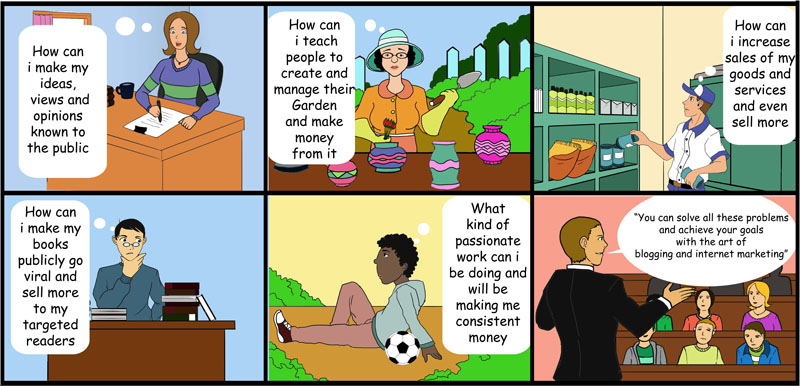 What do you think is the secret of these Top 10 millionaire bloggers in Nigeria which are stated below?
How do you think these Nigerian millionaire bloggers were able create value and amass wealth?
What are their success strategies that make them to become a millionaire blogger in Nigeria?
AT THIS JUNCTURE, IF YOU ARE THINKING "THIS MESSAGE IS NOT FOR ME", KINDLY CLOSE THIS PAGE, BUT IF YOU HAVE INTEREST, READ ON.
If you are interested in any of these answer to the questions, then you will definitely be pleased with the answers you will read in this article because in our country, the population of internet users has been on the increase.
According to internetworldstat, internet users as at 2011 was 45,039,711. This is 26.5 percentage increase from 2009 with users of 23,982,200. You can start to imagine what this current year will be. The potential in Nigeria internet business is huge and getting better.
This is the right time to adapt this latest technologies to your career and business.
You are going to discover the Number One Top secret internet Business, done by these Top millionaire bloggers in Nigeria and how they are creating value and wealth.

This is a sample list of Top Nigerian Millionaire blogger
Name:

Linda Ikeji


Website: http://LindaIkeji.blogspot.com
Name:

Onibalusi Bamidele


Website: http://www.WritersInCharge.com
Name:

Jide Ogunsanya


Website: http://www.OgbongeBlog.com
Name:

Loy Okezie


Website: http://www.TechLoy.com
Name:

Kingsley Ezeani


Website: http://InformationNg.com
Name:

Uche Pedro


Website: http://www.BellaNaija.com
Name:

Noble Igwe


Website: http://www.360nobs.com
Name:

Japheth Omojuwa


Website: http://Omojuwa.com
Name:

Chude Jideonwo


Website: http://www.YNaija.com
Name:

Ovie O. & Demola Ogundele


Website: http://notjustok.com
From the list above, what did you think is the Number One Business done by these Nigerians?
It's the information business!
this business has been responsible for making them millionaires. and i will reveal to you how you can be like them with your career business. how you start up your own business with little or no capital.
Okay, let's meet one of the successful millionaire blogger in Nigeria - Linda Ikeji.

Linda Ikeji is the founder and writer at http://lindaikeji.blogspot.com. She started hers in 2007. Even though she stated with modelling, she settled for blogging with specialization in entertainment news. Over the years, her blog has grew substantially. She has received numerous awards for her contribution. Her blog is one of the most visited website in Nigeria, and some time the most visited in a month according to Alexa - A company that rank websites according to a country.
Now, you might be thinking, how possible or is it possible for an average Nigerian to find a way into this lucrative and competitive information business?
YES, it is possible!
You will see how simple it is as you read my free report -
Seven Strategic Secrets of Successful Nigeria Millionaire blogger

. You see how you can excel in this information business. You will learn how successful millionaire Nigeria bloggers like me and others like the Top bloggers stated above are doing it. Infact, here it's...

*Please NOTE: IF YOU DON'T WANT TO BE PART OF THIS OR "I JUST DON'T HAVE INTEREST", kindly close this page by hitting close button because we are about to enter the blogging world.