Moving to the UK via employment-based routes
Employment-based routes are among the easiest ways to migrate to the UK. This is because the UK Immigration system is highly favourable to skilled individuals from foreign countries with the ability or potential to contribute to the country's economy. Also, Britain is renowned for its conducive working conditions. This article explains the available visas under this category and how to obtain them.
●    UK Work Visas
There are short-term and long-term UK work visas. Among all, you're likely to apply for the Skilled Worker visa. It's a long-term visa that lets people stay for 3 to 5 years in the UK and covers most jobs that accept foreign workers.
Another advantage of the Skilled Work visa is that it leads to settlement in the UK.
If you plan to relocate to the UK permanently, you must obtain settlement status after living there for a certain number of years.
The Home Office website has a list of qualifying occupations for the Skilled Worker visa. You can check the list to confirm that your job is eligible before applying. Another long-term UK work visa is the Health and Care Worker visa for medical professionals.
If your employment offer lasts for a year or less, your visa type would usually be under the short-term visa category.
●    UK Work Visa Requirements
There are different criteria for different work visa types. That said, most UK work visas require an employment offer from a UK employer, especially if you want a long-term work visa.
Your employer must have the Home Office's approval and possess a valid sponsorship licence. Only employers with a sponsor licence can issue you a Certificate of Sponsorship, which certifies your job offer and is an important requirement for a work visa.
Most UK work visas require a minimum salary rate. For example, the minimum annual wage for a Skilled Worker visa is £25,600. At the same time, the requirement may differ from one position to another. For instance, some jobs under the Skilled Worker visa category may require a higher minimum annual wage.
Furthermore, you'll need to provide evidence that you qualify for the job. You will be told the types of documents to provide as supporting evidence for this purpose. Additionally, you must show proof of sufficient funds to support yourself after arriving in the UK. This is usually set at a minimum of £1,270. Your employer may also choose to cover this for you by stating they will support you financially after arriving. If they will, it must be clearly stated in your Certificate of Sponsorship. You will also pay the visa processing fee, which ranges from £625 to £1,423.
English language proficiency is another requirement depending on the country you are coming from. To prove you're proficient, you may need to take a language proficiency test unless you're from a native-English-speaking country like Canada, USA, or Australia.
●    Moving with Your Family
Most work visas allow family members to accompany you to the UK or join you later. They will need to prove that they have qualifying relationships with you. Eligible family members include:
Your child(ren) under 18 years

Your spouse, civil partner, or unmarried partner if you two have been living together for at least 2 years before your application date
For proof of qualifying relationship, you may have to provide the following as applicable to your own case:
Birth certificates or other related records for your children

Marriage certificate, if married

Civil partnership certificate, if applicable

Bill payments or other documents to prove you've been together with your unmarried partner
You will need additional funds for each family member you are coming with unless your employer chooses to be responsible for their support as well. For a Skilled Worker visa, for example, you'll need an extra £315 for one child, £285 for your partner, and £200 for each additional child.
Each family member must also undergo a visa application process and pay the processing fee. They'll apply using your visa application number, and approved, their visa will be valid for the same period given to you (the principal beneficiary)
●    Permanent Residency
UK permanent residency, also known as indefinite leave to remain status, allows you to permanently live and work in the UK. You must have stayed in the UK for a certain number of years before you can qualify to apply. Most routes require 5 years of stay but some work visas, such as Tier 1 and Innovator visas, only require 2 to 3 years of residency. If your family is with you, they may also apply for and obtain permanent residency if they meet the requirements.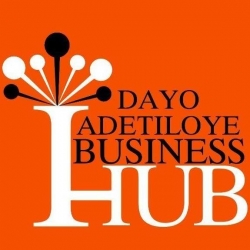 Latest posts by Dayo Adetiloye Business Hub
(see all)