Note: Register with any of my leaders before you visit any of the following seminar centres because if you go their, they will register you under them and you will not be able to relate with me again on proper mentoring and team building which is more important than you just dropping your money.
+260 976538907 Mariana Michelo Zambia Livingston

08037265657, Adeolu, Abuja, Karu site
09095089907, Nkeiru, Lagos, Amuwo, Odofin Prayer Estate
08037193840, Victor, Lagos, Akowonjo
08039518584, Azeez, Lagos
08061633120, Oyeronke, Akure, Ondo state
08120528950   Gbenga, Ibadan
08030609917, Ayodeji, Ado-Ekiti

08052275346, Adedotun Mathew,  Ile-Ife, Osun state

08063888648, Dejo Adeoti, Osogbo,Osun state

07062930768, Seun Adewoye, Ile-Ife, Osun state

08077420912, Victor , Anambra
08067279896, Blessing Anaughe, Gwarinpa and Jabi
08134737412, Olaomi Oladotun , Abeokuta, Obantoko
08038687327, Debby Overcomer, Lagos, Agbado Ijaiye
08037364335, Mrs Destiny, Enugu, Ogui Road
07037695580, Akut Solomon, Adamawa , Jada, Dashen
08039684201, Mr Charles, Akwa Ibom

08055062368, Anthony Eikore , Lekki/Ajah Axis

07030450130, Akinyemi Femi, Lagos, Ondo

08061535774, Chinenye Ukpong, Calabar

08069655390, Fatima Hamman, Kaduna

08039515252, Tunde Olatunji , Kastina

07065839997, Jesse Bram, Akwa Ibom, Imo state

09038996349, Aneke Chinaza, Benin City, Lagos

08032094641  Tony, Port Harcourt
08063813082, Collins , Port Harcourt , Stadium Road

07066770196, +233262701583 Ruth Iselema, Port Harcourt

08035868571, Ayobami Obawura , Abuja FCT

0248130924, 0206072183 , Bright Etteh, Ghana
+90(533) 8865535, Mr Emmanuel, Cyprus
After contacting them, Request to be added to my whatsapp training Group where I coach people to get their laptop in H2i in six weeks and also raise capital to start their business from a lot of Dollars they will make in Helping Hands International.
I recommend that you start this business with 15 accounts if you have the money which is N99,000 and you have N23,000 back. But if you don't have money , do your one account which is N6,600 and just go home with one laptop instead of 15 laptops and lots of dollars.
Call any of the numbers close to you now!
After your registration, when you become a leader, we also help you with advert, like I am helping my team leaders now.
H2i Rocks!!!
Click Below to join the H2i Coaching Proagramme:
Everything You Need To know to Join Helping Hands International Today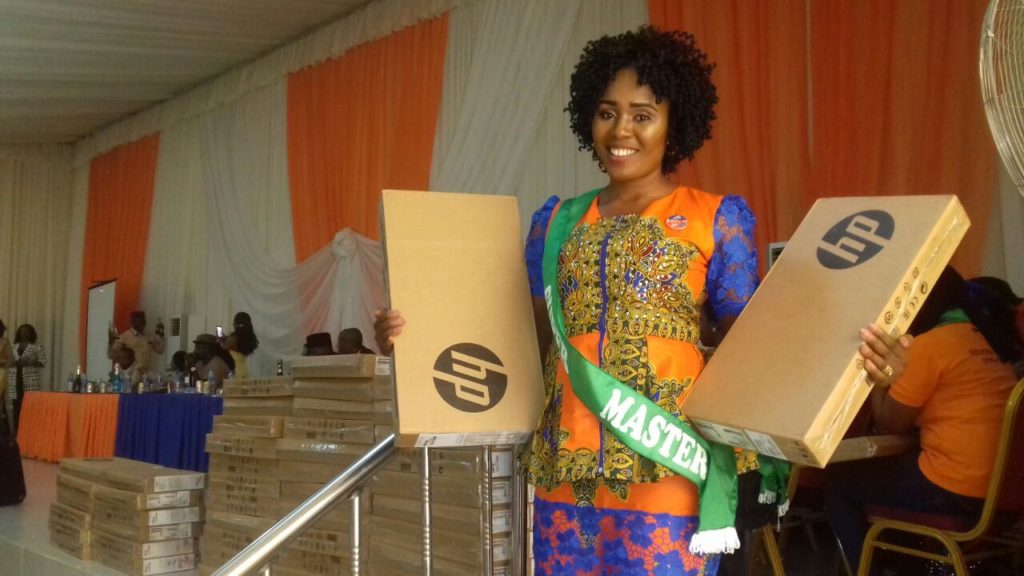 *NEW H2I CENTRES*
*UYO*
Nudemu Resort & Eveny Centre
19 Umoren lane, off Aka Rd
Before Everyday Fish Ltd
Uyo
Sundays 3pm prompt.
Enquiries Call Glitz 08035080302
*DELTA STATE*
*Asaba*
Every Friday. Project e-Delta Conference Hall, State Secretariat Complex, Maryam Babangida Way, Off Okpanam Road, Asaba.
Time. 10am
Enquires Call Evelyn Ofoms 08067713510
Every Friday. Mr. Biggs, Nnebisi Road, Asaba
Time. 11am
Enquires Call 09039359965
Every Saturdays, Plato Plaza, Beside Tacjo Filling Station, DBS Road, Asaba.
Time. 3pm
Enquires Call 08078390388
*Warri*
Every Sundays, Jubilee Center, Okorodudu Road, Warri
Enquires Call Victor 08173417102
*PORTHARCOURT ACTIVE CENTERS*
*TRANS AMADI*
@Dietams International Nursery/Pri School
Opp. Ifex Exclusive
Along Peter Odili Road
Trans Amadi
Every Saturday by 3.00pm
Call Charles – 07033109363
*TOWN*
@ Maas Central Hotel, No. 3 Free Town Street, Town, Port Harcourt.
Time-4.00pm.  Call-SIR NENGI 07065835601
*GRA*
@ Mini Hall, Aldgate Congress Hotel. Opp Nextime Super market,
Abacha Road, G.R.A  P.H, Every Saturday by 10.30am.
Call-SIR NENGI 07065835601
*RUMUOKWUTA*
One on One Evey Monday's 4rm 10am – 4pm
@ The Office – SIR DAN STAR MALL, NO. 18 NTA ROAD RUMUOKWUTA
PORT HARCOURT
*RUMUOKWUTA*
@12 NTA Road, Beside Finger Licking Fast Foods, Rumuokwuta Junction, PH.
Every Sunday by 3.00pm prompt
Contact – Kindness on 08032590693/08177520855
*OKPORO*
@30 Okporo Road, By 1st Artillery,
Favour Award Plaza
Every Monday, Wednesday and Saturday
Time: 10am
Contact Joy – 08082608875
*STADIUM ROAD*
@#1 M.N. Arikeru Street, Off Chinda Street,
By Ocabeque Hotel,  Opposite Mummy B Church,
Off Stadium Road.
Every Sunday by 4pm
Call Engr Obiora – 08122768425 or Eddie, 08022472794
*ELELENWO*
@#60 OLD REFINARY ROAD,
BESIDE ASSEMBLIES OF GOD,
VICTORY ESTATE NEW ROAD JUNCTION
EVERY MONDAYS AND THURSDAYS 10AM
*ENEKA*
@#5, Sarima Plaza, Former PDP Secretariat,
Along Eneka Road
Every Thursday by 4pm
Call: Jaff – 08039211709 or Eddie – 08022472794
*RUMUAGHOLU*
@Penhouse International Group of Schools (Nursery/Primary),
Rumuagholu New Layout, By Pipeline,
Road 17, Off Rumuokoro Roundabout.
Every Sunday by 2.00pm
Call Mr. Godwin 08037769703, 08188345641, 08033532539.
*D-LINE*
@Nana's Hotel
No. 26 Igboukwu Street, D/line.
Every Thursday by 12noon
Contact Mrs Jack – 08179721815
*MILE 1*
@Brilliant International Schools,
#46 Nsuuka Street, Diobu, Mile 1.
Every Saturday by 11am
Contact Harriete 08185792815
*GRA*
Palomino Body Shop
Elelenwo Street, New GRA.
Every 2nd & 4th Sunday of the Month
Time: 3 pm
Call Daniel: 08057497634
*ENEKA/IGWURUTA*
@Haptech Global, #42 Eneka Road, Upstair Opp. Higher Ground Church
By Transformer, Eneka Road, Portharcourt.
Every Saturday By 12noon
Call: Pst Pius 08037316690,  Japhet 08039211709 or Eddie 08022472794
*OBIGBO*
@ Diamond Spring School
#17 Mercyland Estate, Okpulor, Umuebule 4,
Etche, Obigbo
Time:  2:00pm prompt.
Call: Mrs Helen lsiolu 08094771734 or MaryJane-08181362743
*OGBUNABALI*
#13 Ogbunabali Road, Near Fidelity Bank Garrison,
Ogbunabali, Port Harcourt.
Every Friday by 4pm
Call uche 08053021186, 08183998327
*ELIOZU*
@ Doulos Christian Church Hall
#1 Pipline Road, Adjacent Unity Filling Station, Eliozu Rd. Portharcourt
Every Thursday by 3pm.
Call: 08039382398 & 08095027058
*ELIOZU*
@ BLEND INTERNATIONAL SCHOOL
#7 PETERS STREET OPP ANGLICAN CHURCH ELIOZU PHC.
SEMINAR IS EVERY SATURDAYS BY 10:30PM
CALL 08053021186, 08181220222.
*ABA ROAD*
Heritage Bank Building, #9 Aba Road, Close To Leventis Bus Stop
Along Aba Express Road, Portharcourt.
Call: Eddie 08022472794 or Martha 08037753800
Every Tuesday and Saturday. Time: 12noon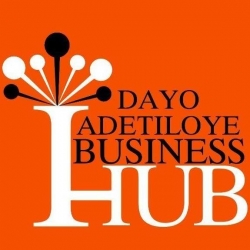 Latest posts by Dayo Adetiloye Business Hub
(see all)