REPORT OF H2I LEADERSHIP CONFERENCE IN OBUDU CATTLE RANCH HELD ON 15TH TO 18TH JULY, 2016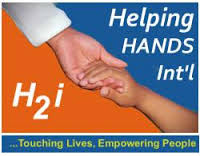 WELCOME TO THE NEW H2I
The long awaited report from the leadership conference is here..
REPORT OF LEADERSHIP CONFERENCE IN OBUDU CATTLE RANCH HELD ON 15TH TO 18TH JULY, 2016
DAY 1 ☄ REPORT OF H2I LEADERSHIP CONFERENCE
The H2i Diamond Team Leader left the Ancient City of Benin on Friday 15th July, 2016 at about 7:25am to Obudu Cattle Ranch, the highest peak in the Cross River State with an altitude of 1,716 metres above the sea level, 24 square kilometers in size. The 11km of unwinding road with 22 bends make driving into the ranch quite exhilarating. One of the most exciting bends is the "devil elbow" which is half way through the stretch.
On arrival at about 8:48pm, we were welcomed with the lowest temperature that range between 4°c – 10°c which made us almost freeze. We were checked in in our various hotel rooms and thereafter we had our first buffet along with a disco party.
DAY 2 ☄ REPORT OF H2I LEADERSHIP CONFERENCE
The first Leadership Conference Meeting was held on Saturday 16th July, 2016 with the Theme: Towards Higher Height which started at about 6:10pm and rounded off at about 2:02am the following day.
AGENDA:

Opening Prayer/Introduction.

Welcome address by African Rep.

Introduction of the H2i Company's lawyer.

Responds to Communique of Concerned Leaders.

Interpretation of Company's Policy Statement/Terms and Conditions.

Feed back from Leaders.

Responds from Leaders

Way forward

H2i Services rebranded

Trade and Skill Acquisition

Scholarship Programme

Youth Entrepreneur Empowerment Programme for NYSC members across the country

International trip to Mauritius

Compensation Bonus

SUV cars

Merit Bonus
Still loading……
The Board of Directors agreed to the communique and to also step down for there to be non partners management Team Members to pilot the affairs of the H2i Company in Africa Region.
The Managers are as follows:

Executive Manager

General Manager

Legal Manager

ICT Manager

Programme Development Manager.
The communique is as follows:
1. The terms and conditions of H2i membership engagement as explicitly slated in the company website must be complied with by all partners while violators MUST be sanctioned appropriately.
2.A vote of no confidence was passed on the African rep for dereliction of duty and thus the forum demand he resign within 21 days and remain a member of the board of directors while modalities be put in place for the appointment of a new African rep who MUST not be a partner to prevent conflict of interest.
3. The leadership  structure of H2i should be rebranded.  In this regard, a functional management team comprising of non partners should be put in place with functional administrative support system that can pro actively handle and resolve challenges that hinders the seamless operation of the African regional office.
4. The CEO and founder of H2i Mrs Luzviminda  MacElvis should give more attention to the activities of H2i in Nigeria
5.An efficient accounting and payment system should be put in place which must include a voucher payment system coupled with a cashout/payout structure in which members will be able to receive  their cash through their banks once such request are initiated at the partners back office.
It doesn't take rocket science for this to be done.
6.There should be an option to the laptop awarded at the completion of stage 2 commensurate to the price value of the laptop such as split units, refrigerator,  plasma TV,  printing machines, generating sets etc.
7.The company website should be made to have an international appeal while provisions should be made for each country page within the website.
8.A new and improved compensation plan should be put in place as our competitors imitators and those who stole/ clone our original concept and intellectual properties have already gone ahead to use our planned compensation plan.
9.A central account system with a known bank account should be opened by the company.
10.Individualism and sectionalism should be deemphasized in H2i Nigeria for a more robust and cohesive corporate identity.
11. Loyalty bonus should be immediately incorporated  into the H2i compensation plan to boost the morale of partners.
12. Official materials should be printed only by the head office to ensure uniformity.
13. Liaison offices should be set up in different state of the federation to serve as annexes to the zonal offices.
14. A petition that addresses the issue of infractions of the terms and condition of H2i should be made by the concerned leaders forum.
15.There should be good corporate governance in H2i with a constituted management team divorce from the interference of the board of directors.
16.Leaders training should be organized twice yearly.
17. The company should take responsibility for trade and skills acquisition while partners who organize trade and skill acquisition should be compensated.
18. Appropriate sanctions should be meted out to those who use the name of the company in nefarious activities.
A new and robust compensation plan will be released first week of September, 2016.
Merit Bonus for all stage 4 and above Members; 2$ will be accumulatively be paid to them from all team effort as their boards drop.
A new website will be given by first week of September, 2016 that can even enable partner to use their mobile phone to access their board like e-banking system.
Trade and Skill Acquisition will be organized quarterly nation wide and a committee will be set up to monitor its sustainability.
Scholarship Programme for Partners children will be by merit as partner agents will be responsible to conduct aptitude test before awarding the scholarship
DAY 3 ☄ REPORT OF H2I LEADERSHIP CONFERENCE
A brief church service was held on Sunday 17th July, 2016 followed by visitation of Obudu Mountain Resort Tourist Centres.
The following were places visited:

The Obudu Mountain water Fall.

Holy Mountain for prayers.

Canopy Walk Way.

Obudu Presidential Villa

Cable Cab but wasn't functional as when we visited due to their staff strike.

The Obudu Cattle Ranch
The second Leadership Conference Meeting was held at about 7:15pm and rounded off at about 12:10am the following day.
High point of the meeting was the RESPOND to the communique and petition.
In responding, the Board of Directors and Africa Rep. highlighted the following:

SUV car will be implemented as from first week of August, 2016.

Compensation plan monetary upgrade most especially in stage 2 level 1 is as from first week of September, 2916.

Trade and Skill Acquisition will no longer be organized by individuals but the company will be organizing a nation wide quarterly training.

H2i.com is not our official website but H2i.biz is our official website.

H2i is already having an Account with Diamond Bank PLC and for now, its the only bank partnering with H2i. The Account number will be released soonest.

The new website to be released by first week of September, 2016 will have the H2i company certificate of cooperation in it.

Partners who have down lines in other African countries will be given an all expense paid trip to those countries when launching H2i in those countries. Ivory coast will be the first Country to be considered.

As from first week of September, 4.5m will be given to those qualifiers who don't want the stage 3 cars but it must not be your first H2i car award(I.e. after picking the first stage 3 car, consequently, you can convert it to 4.5m for your other Accounts that completes stage 3.

L.G. has partnered with H2i and stage 2 laptop can be substituted for equivalent of any L.G. products as from first week of September, 2016.
Courier Services will now be posting your laptops to your addresses once qualifies as from first week of September, 2016.
REPORT OF H2I LEADERSHIP CONFERENCE
To join My team where we will training you to get your laptop in Helping hands international in six (6) weeks and also get your car in six (6) months maximum. Click here and put your detail,  your name and email.
For More Information and explanation call or send a Whatsapp chat to 08060779290 and learn secrets of how I qualify for my Laptop in six weeks.
Also Read: Everything You Need To know to Join Helping Hands International Today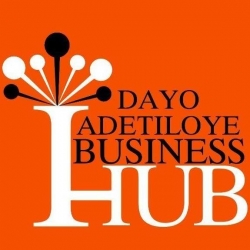 Latest posts by Dayo Adetiloye Business Hub
(see all)