Submit a Guest Post and Sponsor Post on Dayoadetiloye.com at an Affordable Fee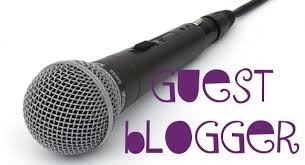 Dayoadetiloye.com
Dayoadetiloye.com is a property of Dayo Adetiloye Business Hub committed to connecting entrepreneurs with resources. Dayoadetiloye.com is a business platform that helps people to discover, develop and fulfill their business potential.
Writing and submitting a guest post to this platform is one of the easiest ways to tap into the network of entrepreneurs and business professionals that visit the website from time to time. Just like many other blogs that accept guest posts, there are set guidelines that must be adhered to in order to have your article published on the platform.
Sr #
Webpage URL
DA
PA
Moz Rank
Spam Score
1
www.dayoadetiloye.com
26
34
3.4
1%
Report Generated on 09 Jun, 2020 by prepostseo.com
We accept our  sponsored posts, guest posts, and back link on our website.
Our charges are as follows;
i. Guest post with no promotional link – free
ii. Guest post with promotional link – $100
iii. Sponsored post – $150
iv. Back link – $50
ere are few types of people that will see your advert on dayoadetiloye.com:
CEOs
Mid & Senior Level managers
Founders & Business owners
Entrepreneurs
Business consultants
Marketing consultants
Internet Marketers
Direct Marketers
Sales people
Website owners
Local Business owners
Successful people
People trying to get rich
People looking for business training or coaching
People contemplating starting a new business
Virtually any business topic
People who read business, success & self help books
Students
Youth Corpers
Nigerian youths
 Write a guest post for us at
Dayoadetiloye.com
Dayoadetiloye.com is a business platform that helps people to discover, develop and fulfil their business potential.
We help people to start, grow and expand their business.
We write business inspiration, proposals and business plans.
We give business grants application information and solutions.
Writing a guest post is the easiest way to reach new audience and get you noticed among our community of entrepreneurs and business professionals.
It is a great marketing strategy to gain exposure for you, your blog and business.
WHAT IS A GUEST POST?
It is a free article you send to us along our line of interest express above and this will generate exposure for yourself, your business, your blog, your organization.
It is a good package for Bloggers who need more readerships on their blog.
Guidelines for Posting on Dayoadetiloye.Com
There are certain simple guidelines for guest posting
Write the Guest post on any aspect of business.
Guest Posts should be between 500-1000 words.
Guest Posts should be original and unique Content.
Pictures and also one paragraph Mini Bio are allowed.
Your Guest post should be easy to read and add value to the reader.
Please adhere to copyright rules. Do not pass on another person's work as your own.
Put Your Name, Your Picture, Your Bio, Links to your Website/Blog/Facebook Page/Twitter Account on the Guest Post.
Submit your guest post to dayoadetiloye@gmail.com
It will be published after 48hrs.