10 ways you can take advantage of renewable energy in your business in 2022
Renewable energy comes from natural sources that replenish themselves more quickly than they are used up. Examples of such sources that are continuously replenished include the sun and the wind. There are many different types of renewable energy available to us. On the other hand, non-renewable fossil fuels like coal, oil, and gas require hundreds of millions of years to create. When fossil fuels are burned to create energy, they emit dangerous greenhouse gases like carbon dioxide.
More emissions are produced by burning fossil fuels than by producing electricity from renewable sources. The key to solving the climate catastrophe is switching from fossil fuels, which now produce the majority of emissions, to renewable energy.
In most nations, renewables are now more affordable and create three times as many jobs as fossil fuels.
Here are a few typical renewable energy sources:
Solar Power
The most plentiful source of energy is solar energy, which may even be used under cloudy conditions. The rate at which the Earth absorbs solar energy is around 10,000 times higher than the rate at which people use energy. For a wide range of applications, solar systems can provide heat, cooling, natural lighting, power, and fuels. Solar technologies can use photovoltaic panels or solar radiation-concentrating mirrors to turn sunlight into electrical energy. Although not all nations have the same access to solar energy, direct solar energy can nevertheless make a major contribution to any nation's energy mix.
Wind Power
Using enormous wind turbines that are installed on land (onshore), in saltwater, or freshwater, wind energy captures the kinetic energy of flowing air (offshore). Although wind energy has been used for thousands of years, onshore and offshore wind energy technology have advanced recently to maximize the amount of electricity produced, using higher turbines and bigger rotor diameters. Despite the fact that average wind speeds vary greatly from place to place, most locations of the world have the potential for considerable wind energy deployment. In fact, the technical potential for wind energy is more than the global power production.
Geothermal Power
Geothermal energy makes use of the thermal energy that is available from the Earth's interior. Geothermal reservoirs can be heated using wells or other methods. Hydrothermal reservoirs are those that are naturally sufficient
tly hot and permeable, whereas enhanced geothermal systems are those that are naturally adequately hot but improved by hydraulic stimulation. Different temperature fluids can be used to produce electricity once they reach the surface. Since it has been in use for more than a century, the technology for producing energy from hydrothermal reservoirs is established, dependable, and mature.
Hydropower
The energy of water flowing from higher elevations to lower elevations is captured by hydropower. It can be produced by rivers and reservoirs. Run-of-river hydropower facilities rely on the river's available flow, whereas reservoir hydropower plants use water that has been stored in a reservoir.
In addition to supplying energy, hydropower reservoirs frequently serve as sources of drinking water, irrigation water, flood and drought control, navigation services, and energy.
The largest renewable energy source in the electricity sector at the moment is hydropower. It depends on relatively consistent rainfall patterns, which can be adversely affected by droughts brought on by climate change or by changes to ecosystems that affect rainfall patterns.
Bioenergy
Bioenergy is made from various organic resources, known as biomass, including wood, charcoal, dung, and other manures for heat and power production, as well as agricultural crops for the creation of liquid biofuels. The majority of biomass is utilized by impoverished populations in developing nations in rural regions for cooking, lighting, and space heating.
Dedicated plants or trees, agricultural and forestry waste products, and diverse organic waste streams are all used in modern biomass systems.
When biomass is used for energy, greenhouse gas emissions are produced at a lesser rate than when fossil fuels like coal, oil, or gas are burned.
Read Also: How to invest in real estate in industry in Nigeria
10 ways you can take advantage of renewable energy in your business in 2022
Reduces Your Energy Cost
The biggest benefit of embracing renewable energy is the huge reduction in your energy costs. If you now use oil or natural gas, you are aware of how quickly prices can rise. The increase in price results in a significant monthly energy bill.
One strategy to lower your monthly energy costs is to switch to alternative energy sources like solar energy. Think about getting solar panels installed, which has a one-time investment and no ongoing costs.
A more reliable energy supply
Unfavorable weather conditions can interfere with your company's power supply. Power outages may be disastrous for business, depending on the nature of your industry. You stand to lose more money the longer the power outage lasts.
Even though they are also weather-dependent, renewable energy sources are far more dependable than traditional ones. For instance, even if one solar panel fails, the remaining ones continue to supply electricity for your company's operations.
Astonishing return on investment
Adopting a sustainable energy source can be expensive at first, it's true. But as a company owner, you most likely already understand the ROI notion. Therefore, even if the installation charges are high, you will ultimately save much more.
Benefits from The Government's Green Energy Incentives
The government offers incentives to businesses that use renewable energy sources in an effort to encourage the use of green energy. Among other things, these incentives include tax credits, grants, and refunds. As a result, in addition to saving a ton on your energy costs, you also profit from the government benefits. If you embrace alternative energy, you can qualify for green energy incentives.
A new customer demographic can be attracted
You must be aware that the green wave is sweeping the globe, unless you've been living under a rock. As a result, by using a green strategy for energy generation, you draw in a sizable segment of customers that care about the environment. Millennials who are particularly committed to making purchases from environmentally friendly businesses can be restricted. As a result, when you support green energy, make sure to include it in your marketing campaigns because it will help your products sell better.
Gives You a Competitive Advantage
Having alternative energy sources makes other businesses seem antiquated and from a previous century. Renewable energy sources have not yet been widely adopted by businesses. This only gives the impression that the businesses are resistant to change and trapped in the past. Adopting renewable energy positions you as a leader in your industry. It paints a picture of a visionary and progressive business. In addition to that, you are one of the few businesses that genuinely care about the environment.
Boost the economy by generating jobs
The green energy industry is a young, developing sector that is still finding its footing in the economy. As a result, it requires all the assistance it can receive in order to permanently establish itself in the nation. By utilizing renewable energy, you help scores of people find employment with these renewable energy companies. Inadvertently, you also encourage these businesses to expand so they may hire more employees.
Overall, you're helping these businesses out and the economy at the same time. Additionally, you'll play a crucial role in the global green movement.
Fewer service interruptions
As a business owner, you want to make sure that electricity and energy are constantly available to your staff, clients, and business location. When inclement weather strikes, you can find yourself without power, unable to function, and rapidly losing money. You lose out on more business opportunities the longer the power is off.
Less emissions that cause global warming
Our earth is suffering very real and terrible effects from global warming, but we still have bad habits that could cause even more harm. One of the main causes of global warming can be the use of coal and natural gas.
Create a New Marketing Strategy
Finding fresh approaches to draw clients and customers might be difficult, particularly when you're at a loss for inspiration. However, moving to renewable energy will allow you to portray your company as green because more and more consumers are trying to make more informed purchase decisions.
Hope you enjoy this article?
Share your thoughts in the comment session.
Contact us today for your business consultancy and business advisory services. We can help you fine-tune your idea, structure your business, market your business, train your staff, consult on your retirement plan, coach you for financial success. We also write a business plan and help with fundraising strategies and Grant applications. We can help you start, grow, and expand your business.
We help institutions and organizations write concepts, implement Business plans, and train on business Plan writing in Nigeria.
We can help you write a detailed, bankable and comprehensive business plan for your business idea.
Call any of our business plan consultants on 08105636015, 08076359735, and 08113205312.
Or send a WhatsApp message or email us either at dayohub@gmail.com or info@dayoadetiloye.com.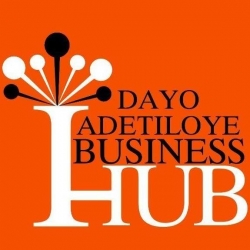 Latest posts by Dayo Adetiloye Business Hub
(see all)