2 Obstacles that Ensure Failure and How To Crush Them
There are two main obstacles that stop us from succeeding as entrepreneurs. The ironic fact is that these obstacles are actually generated by two talents/strengths that entrepreneurs tend to possess. If only we saw things differently, we would understand why these obstacles come up and know how to crush them once and for all so we can go on to achieve the success we so deserve from our efforts. This post is to help you do exactly that i.e. see things differently.
Analysis Paralysis
The first obstacle that normally comes up is what is called being over-analytic. Some call this analysis paralysis. When we get ideas of new ventures, we tend to over-analyze the issue. We try to gather as much information as possible and always want to cover all the bases before we set out to take action. In his book titled Strengths Finder, Tom Rath floats the idea that if you knew your core talents and work on them, you are more likely to succeed than when you try to be better at your weaknesses.
Entrepreneurs tend to be Futuristic which is one of the many talents in the book. Being futuristic means you always have big ideas that inspire you. This is great when you need to generate new ventures to implement but it becomes a burden when you actually want to start the implementation.
Spreading yourself too thin
Entrepreneurs also tend to be Activators. Activators know that the dreams of tomorrow are made true by the actions you take today. Taking action is good but this can generate obstacles for you when you always want to take action on all the ideas you have. If you spread yourself too thin by having too many projects going all at once, you will end up doing none of them well.
So you know how being Futuristic and an Activator can both help you but also create obstacles to your success. Here are two ways to crush those obstacles.
Pre-qualify any Idea ASAP
When you have an idea, it is always easy to get lost in the details and try to map out every tiny bit of it. Don't get into that unending cycle, you need to find answers to the following questions and then make a decision if you are going to go ahead with the implementation of that business idea.
• Who is the BUYER for this idea?
• Do I have ACCESS to the buyer?
• Can I create the product/service for this idea?
• Do I need help to do it, or can I go it alone?
• How many hours of my day will this idea take up?
• How soon before I can know if the idea is profitable or not?
• Is the idea expensive to try out?
• What's a good way to pilot the idea?
• How much do I stand to make from this idea?
• Is the execution of this idea something I want to do with my time?
If you can find the answers to these questions, it should be easy to make a decision whether the idea will be a time suck without any gains or a project you would derive joy and profits from.
Release your minimum viable product (MVP)
When you have decided on what you would like to take action on. Make sure you don't over-analyze and try to include every feature you can think of. Map out the basic features that can be released as the first version of your product, make sure it is just enough to give value to the customer and then ship it. The feedback you will get from the market will help you improve later on. Don't depend on your own needs to create a great product. You are probably going to get it wrong anyways. A minimum viable product is intended to give enough value to the customer, enough for them to desire more and request for it. This will stop you from releasing a massively bloated product with features that nobody will use.
Name: Akinbobola Akinwemoye
Bio: I am a livestock business consultant, agroprenuer and blogger. I love reading anything relating to business and self-development. I own and blog at www.livestocking.net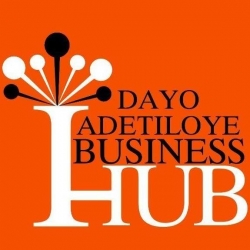 Latest posts by Dayo Adetiloye Business Hub
(see all)