Attention: Watch 2020 Video on How to apply for TEF here and all the things that have changed in the application process.
20 Steps to Prepare, Apply and Win the 2019 Tony Elumelu Foundation $5000 Grant and Other Grants in Africa.
My name is Dayo Adetiloye, an International Business Planning Consultant and the founder of Dayo Adetiloye Business Hub, the No 1 grass-root Business Hub in Nigeria, with an online presence at www.dayoadetiloye.com  
Every year, we prepare a lot of startups and small businesses to access grants, loans and investors and we have recorded a lot of success stories.
We have recorded success in the listed grants application below:
YouWiN

GEM

Etisalat Grant

BET (Diamond Grant)

KickStart International Breweries Grant

Individual loans and grants

And finally the Tony Elumelu foundation $5000 Grant.
Click Here To See Our Testimonies Over The Years
https://dayoadetiloye.com/testimonial/
For Tony Elumelu Foundation $5000 Grant, every year, we work specially with people to see that they have a good write up to access this grant.
Sometimes some will be selected, others would not be selected.
We discovered one major factor, most people have not prepared the business or the idea to receive the grant and this applies to grants generally.
There are things to consider before applying for grants. I will share some of them in this article.
My organization recently did a Live seminar where we trained participants on how to apply for grant opportunities and also show them other business opportunities. After the seminar, people that could not attend benefited from buying the Audio, Video and E-Book Products developed from the live seminar.
If You Have Interest in The Lagos Live Seminar Information Product,
Click on The Link Below To Read More And See How To Buy The Information Product.
https://dayoadetiloye.com/how-to-become-a-millionaire-in-2018/
Most of the time when I consult for people on how to access grant, they ask questions like, 'Have you received any grants before?'
As a result of that, we as an organization usually apply to any Grant we see that is in line with our mission. If we are not qualified, we look for friends or families that we can work with to access some of the grants.
In YouWiN Grant under the former President Goodluck Ebele Jonathan's Administration, we recorded over 40 winners. In other editions, we had a lot of winners.
In Tony Elumelu Foundation Grants, we had more than 50 winners within and outside Nigeria, more than 5000 persons used our free guide and other professional services.
I, in person, applied for the Tony Elumelu Grant but was not selected in the first edition (2015) but God showed us favor as our new idea of a business hub was selected in the second edition (2016) and that was how I became Tony Elumelu Entrepreneur. 
So, in this article, I am going to take you through 20 Steps to Prepare, Apply and Win the 2019 Tony Elumelu Foundation $5000 Grant and Other Grants in Africa.
This preparation is what you should do generally when applying for grants.
This will prepare you for opportunities.
Your Idea or Your Business Must be Very Clear to You.
I usually advise that you write on idea or business that you will do in the next 10 years minimum. That is what you will Focus on. Any idea can win Tony Elumelu Grant.
For other Grants, you might have to know their area of concentration and if your idea does not fit in, don't apply. The focus will help you to gain momentum. It will help you to know the opportunities within your niche. E.g. I applied for Tony Elumelu Grant with business Hub Idea and I was selected. I did not apply with Agriculture even though they pick a lot of winners from that sector.
Start the Business
There is always a smaller version of your idea that you can start with little money. Just go and start! Start with the marketing or selling side of your business. E.g. If poultry is your idea, you can start selling eggs instead of doing nothing, waiting for one big money to own a farm. Starting with what you have will help you gain experience in the business.
Document your business in terms of your transaction.
Ensure you take records, take pictures of your events, products etc. request for testimonials.
Register your business with CAC (Corporate Affairs Commission)
We can do this for you in my organization and get the certificate to you in 2 weeks and delivers it to you anywhere in Nigeria, Just for a token. call or WhatsApp me on 08060779290 to do it.
Click Here To Read More On The Advantages Of Registering Your Business With CAC
https://dayoadetiloye.com/register-your-business-with-cac-in-two-weeks/
Open a Corporate account for the business
A lot of grants are targeting existing businesses. By opening a corporate account shows that you are ready to receive grants and investment from investors.
Develop a website or blog for the idea
You can develop a blog just like www.dayoadetiloye.com  
My blog was one of the reasons I won the Tony Elumelu Grant in the 2nd edition. It is a tool to show case your work.
Generally, have an online presence for your business or idea. It might just be a facebook page.
To Learn How Blog Works and How To Use It As A Positioning Tool, Click This Link.
https://dayoadetiloye.com/indexblogger.php
Call/WhatsApp me for blog setup 08105636015 or 08076359735.

Attention: Watch 2020 Video on How to apply for TEF here and all the things that have changed in the application process.
Develop a Business Plan for Your Business or Idea
This is very important because it is a tool to help you access grants/loan and Investors.
In my organization, we have developed a lot of business plan that is already written that you can edit on your own for a token.
Click This Link To See A List Of Over 80 Business Plan We Have Written That You Can buy and Use To Edit Your Own Business Plan
https://dayoadetiloye.com/available-updated-lists-of-business-plan-templates-in-nigeria/
And If You Want Bespoke Business Plan, we can do it for you. Call/WhatsApp me on 08105636015 or 08076359735.

Click Here to Download my Free E-book to write TEF 2019 Grant Application
Look for Grant Opportunities
Grants are free money you access and you don't pay back. Loan is what you access and pay Back. One of the grants to apply for in 2019 is the Tony Elumelu Foundation $5000 Grant.
Click On This Link To See About 14 Grants Opportunities You Can Apply For In 2019
https://dayoadetiloye.com/12-top-business-grant-opportunities-and-business-funding-loans-for-small-businesses-in-nigeria-2018/
Get reviewers to always review your applications
When you apply for grants, it is always good to get a third party to help you review your applications before you submit. In my organization, we provide an Expert Review Services for any application you want to submit.
For NGOs
You need to have a focus on a particular theme e.g. Education, Girl child development, Climate change, Economic Empowerment, Technology, Agriculture, Drug rehabilitation, Women empowerment, youth development, health initiatives etc. And you continue to consistently access opportunities along this line.
Your NGO must fall within the line of the Sustainable Development Goals (SDGs)
The 17 sustainable development goals (SDGs) to transform our world:
GOAL 3: Good Health and Well-being
GOAL 6: Clean Water and Sanitation
GOAL 7: Affordable and Clean Energy
GOAL 8: Decent Work and Economic Growth
GOAL 9: Industry, Innovation and Infrastructure
GOAL 11: Sustainable Cities and Communities
GOAL 12: Responsible Consumption and Production
GOAL 16: Peace and Justice Strong Institutions
GOAL 17: Partnerships to achieve the Goal
For my organization, we just registered Dayo Adetiloye Empowerment and Development Initiative (DAEDI). It's an NGO and we plan to use it to position for opportunities along the line of economic empowerment, we have done a lot of activities in the past 6 years and it can be verified at www.igbaraokeyouth.org.
We are behind the popular Igbara-oke Youth Empowerment Summit (rechristened to Ondo State Youth Empowerment Summit) where we are reaching out to major communities annually (5 major communities with economic empowerment for both youth and women by Dec 2018 and 10 communities by Dec 2019).
For Tony Elumelu Foundation $5000 Grant, this is how they mark it.
Your idea will take you to the top 1500 whereas the story behind your idea takes you to the top 1000. How did I know? Click On This Video of Unveiling Of Winners And Study It.
https://www.youtube.com/watch?v=US5yJvMZtGk
So, most people fail to back up their idea with a good emotional and touching story.
Most times we review people's work, their ideas are 'Ok' but the story is what we work more on.
 Any Grant you apply for, ensure you have a way of putting your story.
Your story is the emotions behind the reason you are starting or you started your business.
e.g
Mothers Delivery Kit: Providing simple lifesaving solutions for maternal and child health
When Adepeju Jaiyeoba lost a friend to birthing complications in 2011, she was motivated to start the Brown Button Foundation (BBF) – a non-government-organisation which works to improve maternal healthcare in Nigeria.
Founding Story
After losing a close friend at childbirth, I decided to take action to put an end to maternal and child deaths or at least reduce them drastically. My friend's death put a face behind every maternal and child health statistics I have seen and made me realise that these are not just numbers, they are real people.
Losing her father as a young girl, Nkem watched her widowed mother like other women in her community and communities around her struggle to feed and educate their families because of lack of skills and access to finance needed to start a business. Rather than bring her down, this inspired her to start up what is today called Mamamoni.
With a mission to eradicate poverty through economic empowerment of poor women, Nkem set up Mamamoni, a social enterprise that is addressing community transformation by empowering women to carry on small businesses. Loan recipients get low interest loans in return for signing up for a system designed to create impact on financial inclusion and children's education. She started Mamamoni at a time where she says she had very limited funds to help these women, but today through her intervention over 4000 low-income women and their families have been impacted and Mamamoni has grown beyond bounds, earning recognition of the Nigerian presidency and very recently making it to the YNaija 100 Most Influential Women.
Go and study the stories of previous winners of Tony Elumelu Foundation $5000 grant. You can get them here.
http://tonyelumelufoundation.org/programme/teep-success-stories/
Get access to the Tony Elumelu Grant Questions
These questions are pretty the same thing every year with small changes to them.
Click Here To Study Tony Elumelu Foundation $5000 Grant Questions
https://dayoadetiloye.com/2018-tony-elumelu-foundation-5000-grant-application-questions-explanations-and-answers-tef4/
The questions are divided into major 3 parts
Your Leadership

Your Idea

Your impact
Your Leadership story must be well written
Your Idea. There is no idea that cannot win Tony Elumelu Grant

Your Impact must be articulated and you must talk about numbers

For Grants application that will need you to attend interviewer.
I did a video presentation on it sometimes ago. Click Here To Watch It
To access the full version of the Tony Elumelu grants, questions, and an explanation of the question and a sample that has won before. Click This Link.
https://dayoadetiloye.com/free-download-e-book-write-2018-tony-elumelu-foundation-5000-grant/
Generally, my organization does professional services for grants as follows.
Review your write-ups before applying for any grant

Help you profile your business and write the business plan for you

We can also help you write your grant application
If you need detail explanation of organizations where you can apply for grants, Click here and watch this video
For General enquires call/WhatsApp me on  08105636015 or 08076359735.
Click Here to Download my Free E-book to write TEF 2019 Grant Application
Also Watch The Video Below
15 TOP BUSINESS GRANT OPPORTUNITIES AND BUSINESS FUNDING LOANS FOR SMALL BUSINESSES IN NIGERIA 2019
References
https://www.un.org/development/desa/disabilities/envision2030.html  
http://www.konbini.com/ng/lifestyle/adepeju-jaiyeoba/
https://www.changemakers.com/discussions/entries/mothers-delivery-kit-0
http://tonyelumelufoundation.org/programme/meet-ceo-mamamoni/
Searches related
Attention: Watch 2020 Video on How to apply for TEF here and all the things that have changed in the application process.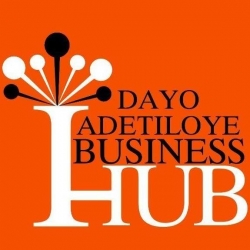 Latest posts by Dayo Adetiloye Business Hub
(see all)