25 THRIVING OPPORTUNITIES IN OIL AND GAS INDUSTRY IN NIGERIA
What are the most lucrative businesses one can execute in the oil and gas industry? Are you interested in starting a business in the oil and gas industry but clueless of the specific kind of business to do?
The Nigerian government is encouraging foreign and local investors to invest in either the upstream or the downstream of the oil and gas sector. The oil and gas industry is maybe the most carefully controlled sector, yet; it remains presumably the most beneficial and hazardous.
The oil and gas industry is arguably one of the most lucrative business sectors in Nigeria and Africa as a whole. What's more, oil and gas industry is undoubtedly truly productive but the vast majority of investors and entrepreneurs are not aware of the numerous business roles they can play in it.
Indeed, crude oil or petroleum and its fractions are fundamental products that are consumed on regular basis. This results in high demand of the products daily. This also means that any kind of business that you venture into with proper supervision will most probably succeed.
 In spite of the huge agitation for the use of alternative renewable energy resources in place of crude oil, oil still remains the major product used. This is due to the fact that majority of automobiles and machineries use petroleum products to power their engines.
This means the interest for petroleum items isn't depreciating anytime soon since it will take much longer before the idea of renewable energy will completely be acknowledged and displace use of crude oil.
If you are one who is planning on starting a business in the oil and gas industry, but do not know what to do, here are 25 opportunities you can utilize in the oil and gas industry:
Oil And Gas Maintenance And Servicing:
Oil and gas servicing is one of the widely demanded service in the oil and gas industry. The major functions of companies in this category is to clean, repair and maintain the facilities (used in drilling, production and completion operations) used by these huge multilateral companies.
Anyone who wishes to venture into this business however needs a lot of skills, knowledge and experience in oil servicing operations. This is as a result of the fragility of these facilities, in which any mismanagement of these facilities might lead to large scale pollution and huge financial losses.
Oil and Gas Blogging:
This is an opportunity for freelance writers and bloggers to venture into the industry through articles and write-ups about ideas, news and latest trends in the oil and gas sector.
You can also do write-ups on how to start a small scale business in the oil and gas sector for entrepreneurs who are interested.
Oil and Gas Legal Services:
Legal services is also one important aspect in oil and gas industry. Before any oil operation starts in any part of Nigeria, interested companies are required to obtain an Oil Mining Lease (OML). This can only be acquired through legal services.
If you are a lawyer with vast knowledge about the operations in the oil and gas industry, you can venture into the oil and gas industry by offering your services. You can build your career in the industry from there.
Oil Spillage Cleaning:
Oil spillage is almost an inevitable occurrence in the oil and gas industry as no human or machine is 100% efficient.
Most of the times, oil spills occur as a result of accidents involving tankers, storage facilities, refineries, drilling rigs, pipelines, and barges. It can be caused by mistakes or negligence of staffs during operations, vandalization and sabotage.
These spills can result in environmental degradation, explosion and loss of lives. Hence, the need for an oil spillage cleaning service is important in the industry.
You can acquire the required skills in oil spill cleaning through education and then startup your own company. It however involves huge capital and risks.
Oil and Gas Consulting Agency:
This aspect is actually for those who are skilled and experienced in petroleum operations and also a good track record that precedes you as a consultant. You can then be a consultant for startup businesses in the industry.
Petroleum Refinery:
Another profitable business in the oil and gas sector is petroleum refining. This is because there is a limited number of functioning refineries in Nigeria. You can setup your personal private refinery and compete with the giants.
Setting up this business in Nigeria is however capital intensive as it might cost up to billions of naira to set up in Nigeria. If you are however able to pull it off, it will turn out to be extremely lucrative.
Crude Oil Shipping Company:
This business is very capital intensive as large vessels of this scale in the industry costs millions of dollars to purchase.
If you have a big enough capital or a potentially large asset finance support from a bank, and a wide network in oil companies, you can venture into the crude oil shipping business.
Refinery and Tank Farm Construction Company:
This is yet highly specialized oil and gas business opportunity. This type of business however can only be executed by someone who has the prerequisite skills in this industry. It can also be by anyone who has links to companies who can build a refinery or tank farm construction.
If you are among the category of people listed above, then can venture into the construction of refineries and tank farms for prospective clients.
Lubricant Production:
Lubricants are required in engines of automobiles and machineries in order to function efficiently. It is therefore widely purchased and utilized on a daily basis. This high demand of lubricants make it lucrative business to venture into.
You can venture into the production of lubricants, grow a reputable brand name, and preferably market them through a network of petrol stations, automobile companies and mechanics.
Procurement, Production, And Supply Of Gas Pipelines:
The procurement, production, and supply of oil and natural gas pipelines is another oil and gas business opportunity. It is however a specialized business reserved for individuals who have adequate capital, experience and a wide network in the oil and Gas industry.
Natural Gas Marketing:
To start a business of this caliber, you are required to have a license in order to have access and be allowed to execute operations. Then you can become a middle man between the natural gas producers and the market that wants it delivered.
Sale of Petroleum Tankers:
Instead of leasing tankers for their products, several oil and gas marketers go on to eventually purchase their own petroleum tankers. From a financial point of this, this reduces the loss of profits to regular leasing tankers for their products.
You however need to have a wide network of petroleum marketers who are looking to purchase their own tankers in the near future. This makes your business easier and grow faster.
Manufacturing and Sale of Cooking Gas Cylinders:
Majority of homes in Nigeria use cooking gas in place of kerosene to cook their food. The cooking gas is however supplied from the gas cylinders.
The millions of homes in Nigeria that use these gas cylinders to prepare their meals provide a huge market for anyone who decides to venture into the business.
You could start a cooking gas cylinder manufacturing business or better still, a wholesale business and market them to potential users or distribute to other smaller retailers.
Oil and Gas Pipeline Security:
Pipeline vandalization is a rampant problem in the oil and gas industry in Nigeria. Vandalization occurs when touts/militants try to tap crude oil from pipelines and I the process damaging the pipelines. This makes securing the pipelines a top priority in the industry.
You could setup a pipeline security company that monitors pipelines on a 24/7 basis to ensure the pipelines are free of attack from vandals, thereby reducing the damages done to the pipelines exponentially.
Petrol Station Construction:
Just as building tank farms can be a lucrative venture, building petrol stations for clients is equally another opportunity especially constructors or civil engineers specialized in this business.
Oil And Gas Enterprise Software Application:
The introduction of artificial intelligence has improved the efficiency of production facilities in the oil and gas industry through applications such as ECLIPSE and Petroleum Experts.
Technology companies can then use this opportunity to develop softwares and applications which can further improve production. They can also develop apps that can provide solutions to numerous problems facing the oil and gas industry such as kicks and blowouts.
READ ALSO: French Government Challenge of 1,000 for African Entrepreneurs 2020 
Offshore Boat and Helicopter Transportation:
Going offshore, deep into the middle of the ocean usually requires the transport services of a boat or helicopter service. While some oil and gas companies own private boats, other companies don't or insufficient.
This makes the companies require the services of external transport companies.
 Opening up a business in transport services is lucrative opportunity for any individual with a wide network of companies needing more affordable offshore transportation services.
Manufacturing and Supply of Barrels Or Drums:
Barrels are used in storing and measuring crude oil. This product has a high demand, meaning an abundant market exists for it. You can startup a business by manufacturing or supply of barrels to companies in the oil and gas industry.
Petroleum Products Procurement and Supplies:
This is one of the most basic oil and gas businesses to venture into. Here, focus is placed on supplying petroleum products like gasoline, drilling chemicals like bentonite and barite, and a whole lot more to a market made up of clients  that needs these supplies on demand and on credit, to be repaid in 2 to 6 weeks.
You can propose to clients like government hospitals, large factories, drilling and exploration companies, and a whole lot more to build your supply chain network.
Haulage and Logistics:
This entails the transportation of petroleum products in the oil and gas industry from production facilities to either wholesalers or retailers.
With necessary capital, you can go into this business by moving petroleum products like kerosene, gasoline, diesel and more with your tankers and other logistics vehicles you may have, on behalf of your clients to their preferred destination.
With a wide network of suppliers and a standard charge per trip, you can start up an oil and gas haulage and logistics service.
Equipment Leasing:
With a large capital and a wide network in the oil and gas industry, you can purchase equipment that are majorly required in oil exploration, drilling, production and completion operations.
 You can then lease these equipments such as tankers, BOPs, barges out to companies who need them for short-term or long-term uses. This business is usually very lucrative as the companies are charged per hour of the equipment use.
Oil Farm/Depot:
Fuel are usually stored in tank farms. Majority of oil marketers have no privately-owned tank farms. But they however need to store their petroleum products in other tank farms.
With substantial startup capital, you can construct/build a tank farm for the sole purpose of leasing it out to oil marketers who bring in petroleum products for an agreed time.
Invest in Oil Companies
For those who plan to venture into the oil and gas industry business, but have little or insufficient capital for startup, this option is for you. You can still improve your capital through the industry by investing in an oil and gas company with a reputable business record.
All you then need to do is to be patient and watch as your investment bring profitable gains to your pocket.
Kerosene Retail:
Kerosene retail is a rather popular oil and gas business to venture into. As a wholesaler, You could either supply kerosene to multiple retailers or you could have multiple locations where you sell the kerosene directly to the final consumers.
Cooking Gas Wholesale and Retail:
In Nigeria, cooking and fueling power plants are the major uses of gas. This provides a huge market base for anyone who decides to venture into this business. Most homes in Nigeria utilize gas for cooking. So you could supply various small-scale cooking gas retailers, or you can sell cooking gas directly to consumers.
We can help you write a detailed, strong, and winning business Plan for any use.
Call/WhatsApp any of our business plan consultants on 08105636015, 08076359735
or Send an email to us at: dayohub@gmail.com.
To know more about what we do, visit our website at www.dayohub.com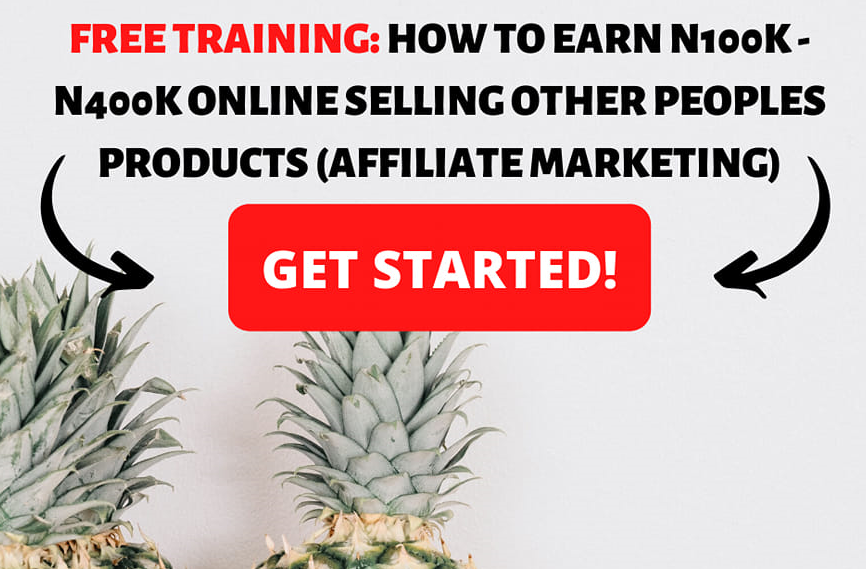 Click on the link below to start your affiliate marketing coaching now!
How to earn N100k – N400k online selling other Peoples products (Affiliate Marketing)