4 Important things every business owner must know about artificial intelligence
How can we define artificial intelligence?
"Artificial intelligence" is a broad term used to describe any kind of computer software that performs humanlike tasks like planning, problem-solving, and learning. Another phrase that is crucial at this time that we also need to look at is machine learning.
Machine learning
One of the most prevalent categories of AI currently being developed for commercial use is machine learning. The main purpose of machine learning is to swiftly process enormous amounts of data. These artificial intelligence (AI) systems show signs of "learning" over time. A machine-learning algorithm's modeling ought to advance as more data are fed into it. Large data sets that are increasingly being collected by linked devices and the Internet of Things can be translated into a human-digestible context with the help of machine learning. For instance, if you are in charge of a manufacturing facility, the network is probably connected to your equipment. A central site receives a steady stream of data from connected devices about functionality, production, and other topics. Unfortunately, there is too much information to sort through, and even if they could, most of the patterns would probably escape their notice.
If applied carefully and in the appropriate context, AI and ML can give businesses breakthroughs in their production systems and even a competitive advantage. The need to adopt these technologies in their businesses has been caused by the digital transformation and its numerous advancements, which has put pressure on businesses due to a fear of falling behind. However, even when these barriers are overcome, only a small number of businesses have the essential building blocks needed for AI to produce value at scale. Any organization that chooses to engage in this change should start by being clear about where the potential for artificial intelligence is and having central, defined processes for obtaining the data that AI needs.
Let us take some time now to look at 4 important things every business owner must know about artificial intelligence.
The use of artificial intelligence increases output.
AI has some promising results if you're seeking for a way to improve the output and performance of your company. You can increase productivity with AI. For your warehouse or manufacturing plant, you may create software to make the process of tracking inventory faster. AI can be beneficial for increasing the efficiency of lead generation for your company. For instance, a corporation by the name of Harley Davidson used a marketing platform driven by AI to boost its daily lead creation. In the three months following its installation, the organization saw a 2,930 percent increase in leads. You may use the speed and enhanced productivity that comes with AI to scale your firm as well.
The consumer experience can be improved.
Being accessible to help them when they need it most is essential to enhancing the experiences of your consumers. However, it is impossible for humans to be available nonstop. Additionally, especially if your organization is just getting started, running a facility that supports a workforce of workers working different shifts gets more and more expensive. Chatbots, however, can augment your workforce and improve customer service. Chatbots, for instance, can be used to enhance customer support. When human workers are unable to complete tasks, these AI-powered software algorithms can be there to provide answers to frequently requested queries and handle other duties.
Travel booking firms like Expedia can enhance the client experience during the booking process in part because of chatbots. When human operators are not available, these businesses can use machine learning to study their customers' browsing habits and have chatbots recommend trip destinations. By promptly responding to client questions, this helps deliver support to customers on demand and offers value to improve their interactions with the company. By boosting audio search and making it simpler for users to get the solutions they require without having to read or search a menu, voice assistants can also be developed to enhance the lives of your clients.
Your return on investment can be increased.
You may increase your ROI by using AI. You can get a greater return on your investment when your business operation runs smoothly and your staff can concentrate on crucial tasks that improve productivity and immediately impact your business' revenue, strategic planning, and design. That's because improving accuracy, workflow management, and customer experiences, leads to customer retention and higher revenue, all of which promote productivity and efficiency.
Efficiency gains are made possible via artificial intelligence.
To make the most of your resources, you need to be able to manage your firm effectively. Additionally, it aids in long-term time and financial savings for your company. AI aids business owners in improving operational effectiveness. For instance, you may develop voice-activated note-taking software for the doctors in your medical practice. This eliminates the requirement for medical billers and coders to undertake note transcription in order to efficiently process bills. Even in the office, you can use AI-powered voice assistants to improve productivity by helping you schedule meetings, make reminders, and record key points for a team meeting or client presentation.
Read Also: 30 Laws of Money by Dr Abib Olamitoye
What are the different types of AI?
Businesses would benefit from looking at AI from the perspective of business capabilities rather than as technology. In general, AI can assist with three crucial business requirements: automating company activities; learning from data analysis, and interacting with clients and staff.
The most common application of AI is the automation of digital and physical tasks – typically back-office, administrative, and financial activities – using robotic process automation technologies. RPA is more advanced than earlier business-process automation tools because the "robots" (that is, code on a server) act like humans, inputting and consuming information from multiple IT systems. 
The second most frequent application of AI involves the use of algorithms to find patterns in massive amounts of data and decipher their significance. These machine learning programs are employed for:
determine what a specific buyer is likely to purchase;

real-time detection of insurance claims fraud and credit fraud;

to find safety or quality issues with cars and other manufactured goods, evaluate warranty data;

automate tailored digital advertising targeting; and

give insurers more precise and thorough actuarial modelling.
Machine learning-based cognitive insights differ from conventional analytics-based cognitive insights in three ways: They are normally far more complex and data-intensive, the models are typically trained on a subset of the data set, and the models get better over time—that is, they get better at using fresh data to generate predictions or categorize things.
The least prevalent type of projects in our survey (representing 16% of the total) used machine learning, intelligent agents, and natural language processing chatbots to engage staff and consumers. This group comprises:
Personalized product and service recommendation systems for retailers that increase personalization, engagement, and sales;

Intelligent agents that provide 24/7 customer service addressing a wide and expanding range of issues from password requests to technical support questions—all in the customer's natural language;

Internal websites for employees to ask questions about IT, employee benefits, and HR policy;

Technology that assists healthcare professionals in developing personalized care plans that consider the health status and previous treatments of each patient.
These characteristics make AI extremely beneficial across a wide range of businesses, whether it's simply assisting guests and employees in effectively navigating a corporate site or carrying out a task as difficult as monitoring a wind turbine to foretell when it will require repairs.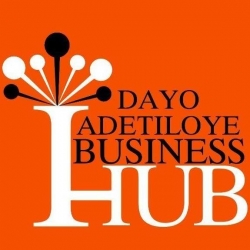 Latest posts by Dayo Adetiloye Business Hub
(see all)