4 Major Reasons Why People Don't Win the $5000 Grant of Tony Elumelu.
No Unique story: If you have good idea and no good story of leadership, competence, emotional logic to back up the idea or business, you will not be selected.
No Unique Value proposition: If you are doing what every other person is doing in your industry and you are not bringing any new way of doing the business. You will not be selected. Your idea must be feasible and scalable. Infusing technology into your idea or business makes it attractive to them. E.g Website, mobile app or any technology that can drive your processes.
Unrealistic Financials: If you cannot articulate in accurate figures what you are selling, how you are going to make money and all the cost associated with it and the profit behind it.  You are not going to be selected. 
No/low Impact:  This is very important in this Grant, your business must have direct and indirect impact. You stand a better chance if you are going to impact 100s, 1000s or millions of people with your idea/business. 
E.g We at Dayo Adetiloye Business Hub pitch like this, 
If you give us this $5000 at our hub, we are going to impact 10,000 SMEs and startup by connecting them with Knowledge, opportunities and resources  to start, grow and expand their business in the 1st year of operation. 
And, that is what we are doing now by sending you this email. 
You see the reason why they have picked my organization to win the grant. 
Please, your impact must be realistic. It is professionals that will mark your work. They know what is possible and what is not possible.
NOTE: You Must Pass all these 4 criteria to Win the Grant. 
What You must NOT do as you apply in 2019
Don't submit the same application you submitted last year, the computer will screen you out. If you are working on the same idea, you must re-write everything in different tone of language.
Get other people to review your work
Encourage more Ladies to participate, don't do it alone. Do for your wife, sister, aunty etc.
The website of the organization giving the $5000 Grant 
Who is Eligible to Apply? 
Anybody above 18years old from any of the 54 African countries. 
They don't have upper age limit if you are 40,50 or 60years. You can Apply. 
Our Passion
We will like to work with any interested persons from any of these 54 African countries. 
If you need more clarification from all the things I have explained above 
You can reply this email or call / WhatsApp me on any of the following numbers
+2348076359735
+2348105636015
Or send me an email to: dayohub@gmail.com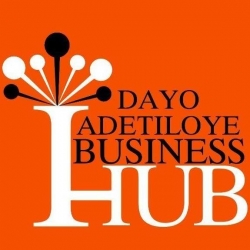 Latest posts by Dayo Adetiloye Business Hub
(see all)