5 Past BBNaija Winners and How they spent their money
Big Brother Naija, formerly known as Big Brother Nigeria, is a Nigerian reality competition television series, based on the Big Brother television franchise, in which 12 to 21 contestants live in an isolated house and compete for a large cash prize worth 85,000,000 Nigerian Naira, and other material gifts, at the end of the show by avoiding being evicted from the house by viewers who vote for their favorite housemates to remain in the show. The first season of the show first aired on M-Net and DStv Channel 37 from 5 March to 4 June 2006. The voting results were verified by the auditing company of Alexander-Forbes.
It used to be Big Brother Nigeria back then before the name was subsequently changed to Big Brother Naija. The show was hosted by Michelle Dede and Olisa Adibua. Michelle Dede is a Nigerian freelance television presenter and actress. She co-produced the film titled Flower Girl and also starred in the television series Desperate Housewives Africa and the 2017 drama thriller film What Lies Within. Dede was born in Germany and grew up in an influential family, her father is Brownson Dede, a Nigerian diplomat to Ethiopia. She had her early education in Brazil, her secondary and high school education was completed in Australia and Ethiopia respectively. She later proceeded to the United Kingdom to study Fashion Design and Marketing at the American College in London, U.K. She also holds a post-graduate degree in Communications and P.R from the same institution. Olisa Adibua is a Nigerian radio personality. He is one of the most respected and in-demand radio and television executive producer and presenter on the African continent. Olisa is not only one of the biggest personalities but has also been at the cutting of African electronic media and entertainment since 1988 with more than 25 years' experience in television, radio, film, and live events.
The following are some of the past winners of BBNaija and what they went on to do with the money they won
Katung Aduwak (Season One)
Season one of Big Brother Naija was done in 2006. In the first edition of BBNaija, a then 26-year-old Katung Aduwak emerge as the winner. Katung took home the $100,000 prize money, and how did he spend the money? After the win, he proceeded to the Digital Film Academy in New York and bagged a directorial degree. Currently, he is a filmmaker of high repute and some of the works he produced and directed are the movies "Unwanted Guest", "Heaven's Hell" as a number of music videos for Chocolate City, Styl Plus, Gabriel Afolayan and starred in EbonyLife TV's "Desperate Housewives." Aduwak, a Scriptwriter and Production Assistant went to the Air Force Jos Military School before going to study Political Science at the University of Jos. He is married to Raven Taylor.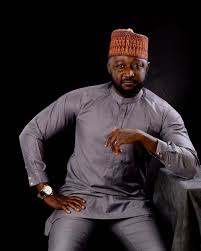 Michael Efe Ejeba (Season Two)
The reality TV show went into hibernation and didn't hold for 11 years after the first edition which held in 2006. Then comes Big Brother Nigeria's second edition which was entitled, "See Gobe". The second edition which held in 2017 saw 22 contestants battling again for the N25 million grand prize. Ex-Housemate Ebuka Obi-Uchendu from season one hosted the show that saw Efe Ejeba emerge as the winner. Efe Ejeba is a musician and media personality from Delta State.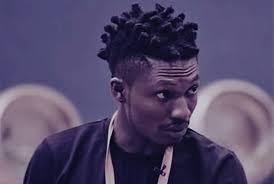 And how did Efe spend his money? Following his emergence as winner of the show which made him N25m richer, he moved from Jos to Lagos to start his music career. The rapper released an EP called "Lagos EP." He also collaborated with superstar rapper Olamide on the song "Warri." Efe graduated as an Economist and he later went on to release other songs like "Based on logistics" and "I love you." Ever since He has continued to pursue his music career and he is making waves.
Miracle Igbokwe (Season Three)
The third edition of Big Brother Nigeria was held in 2018 and the show was tagged "Double Wahala". Miracle Igbokwe turned out to be the paramount winner of the contest among the twenty housemates who competed for the N25 million cash prize. On top of the N25m cash prize, Miracle won a brand-new Hyundai Tucson SUV, home appliances worth N3 million, and a trip to an exotic location for two. All of his winnings were totaled N45 million worth of prizes.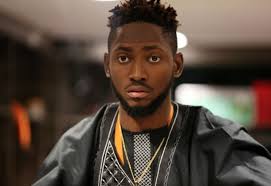 Miracle also won an N1 million cash prize from PayPorte Arena Games and N200,000 from the final wager. He also won the Pepsi Refresh Your Mix, which fetched him N1 million and a trip to Dubai for the One Africa Music Fest and a year's supply of Pepsi and Aquafina.
Miracle who is an Imo State native has always wanted to become a professional and commercial pilot, so he used proceeds from the show to further his studies abroad.  After winning the show, He moved to South Africa where he enrolled in an Aviation school to pursue his dreams as a pilot, and as of 2019, Miracle had obtained his certification as an "Instrument Rated" pilot.
Read Also: 5 Importance Tips to Maximise Profit in the Snail Farming Business in Nigeria
Mercy Eke (Season Four)
Then came the fourth edition of the BBNaija show, it happened sometime in 2019 and the show was tagged "Pepper Dem." But this time around, the battle was for a whooping N60million worth of prizes. It was just getting bigger, isn't it? Unlike previous seasons, it held in Nigeria and aired for 99 days.
Mercy Eke won the contest making her the first female to win the contest in the history of BBNaija since the commencement of the reality TV show in 2006.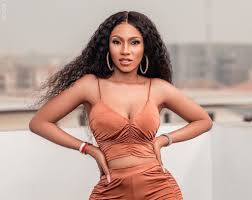 So, just like that, Mercy went home with N60 million worth of prizes, including N30 million cash, an N25 million worth of Innoson Sport Utility Vehicle (SUV), a trip to Dubai, and other exotic prizes. Additionally, on March 14, 2020, Mercy received the Africa Magic Viewers' Choice Award for Best Dressed Female.
And what did Mercy do with her money? She went on to buy a house in Lekki and proceed to launch a reality TV show together with Ike Onyeama who happened to be her love interest, her boyfriend, and fellow participant in the BBN show. The name of their reality TV show is "Mercy and Ike". Meanwhile, she also launched "Lambo Homes", a real estate company which she now floats. Eke also ventured into acting and other forms of business according to reports.
Olamilekan Agbelese (Season Five)
Olamilekan Agbeleshe a.k.a. Laycon was born in 1994 and he is a popular songwriter and a rapper who studied Philosophy at the University of Lagos between the years 2012 and 2016. He graduated from UNILAG with a BA in Philosophy, Second Class Upper. Laycon entered into the contest as witnessed by the fifth edition of BBNaija encoded as "Lockdown" perhaps because the show took place when most parts of the world including Nigeria were going through a compulsory lockdown period occasioned by the coronavirus.
To cut the long story short, Laycon emerged the winner of the BBNaija lockdown and he went home with N85 million worth of prizes, including N30 million cash, a two-bedroom apartment, a brand-new SUV, a trip to Dubai, among other prizes. As earlier announced by Multichoice, N30 million was awarded to him as a cash prize with the supplementary N55 million covering:
A two-bedroom apartment courtesy of Revolution Plus

A top of the range SUV from Nigerian automaker, Innoson Motors

A trip to Dublin courtesy of Guinness

Home appliances courtesy of Scanfrost, and a branded Chiller

A trip to Dubai packaged by Travelbeta

1-year supply of Indomie noodles, Munch it, and Colgate toothpaste

1-year supply of Pepsi

A trip to watch the UEFA Champions League finale

A brand new Oppo Reno 3 smartphone.
How will Laycon spend his money? We are still watching him, observing how he is going to spend his fortune from the BBNaija contest. Will he manage the fortune well, or will he waste it all? All eyes are on him to see how he will manage the fame and other prizes won.
Hope you enjoy this article?
Share your thoughts in the comment session.
Contact us today for your business consultancy and business advisory services. We can help you fine-tune your idea, structure your business, market your business, train your staff, consult on your retirement plan, coach you for financial success. We also write a business plan and help with fundraising strategies and Grant applications. We can help you start, grow, and expand your business.
Call or WhatsApp us now on 081 0563 6015, 080 7635 9735, 08113205312 or send an email to dayohub@gmail.com  and we will solve any of your business problems.