5 ways Nigerian undergraduates can turn ASUU strike into an advantage
As you are already aware, the FG has not complied with the requests of the Academic Staff Union of Universities (ASUU), which is the reason why universities are currently on strike. Without any positive results, ASUU has met with the Federal Government and the Minister of Education on numerous occasions.
The ASUU Strike has kept the country's universities closed since February 14, 2022, for a total of more than six months. If they haven't already, the strikes' seemingly endless duration might seriously harm Nigeria's tertiary education system. ASUU has called nine strikes over the past 13 years, preventing students from attending class for lengths ranging from one week (a warning strike in 2016) to nine months in 2020. Apart from the fact that the strikes prevent students from finishing their coursework on time, international universities and nations are now reportedly suspicious of degrees earned from Nigerian public universities, a change from the past. This might be the result of the inevitable decline in educational quality brought on by the repeated strikes-related pauses and the consequent rush to finish the curriculum when classes resume. What options are still available to parents and students? hardly any.  The cost of private universities is too high. The majority of Nigerians cannot afford to attend international institutions due to the current foreign exchange rates.
President Muhammadu Buhari recently handed the parties involved in the negotiations a two-week deadline, which has already passed, to end the impasse between the Federal Government and ASUU. Some of us understood it was a difficult task and, more appropriately, an impossible condition because we have worked in the educational field long enough and have seen the aberrations.
This isn't because the issue can't be settled in less than two weeks, but rather because it became abundantly evident that the parties engaged and other parties with a stake in higher education haven't been telling themselves the painful reality. The Honourable Minister of Labor's assertion that the Federal Government lacks the resources to fulfill its duties under the contract it made with the Unions and that the nation is insolvent came the closest to being right. How else would one account for a 2009 agreement that won't be implemented until 2022? What guarantees exist that, assuming the current situation doesn't change, a follow-up agreement in 2022 will be executed before another 13 years (2035) pass?
Turning the ASUU strike into an advantage
Many students have been "bootstrapping" throughout the ASUU strike, rescuing themselves from their sad situation and making sure they fill their time with productive activities. Students have either applied for internships, taken up new trades, or used their prior knowledge and abilities in the real world to make money. There are actually several strategies to increase your productivity; however, you might not be aware of them all. Given this context, I'd want to provide five suggestions for how you can come out of the strike action better, more knowledgeable, skilled, and confident.
Learn something that enhances your value
Learning is one of the most fruitful activities you may do during the months you will be at home. The internet offers you a great platform to accomplish your aim. My initial suggestion is to enrol in the self-paced Power Searching with Google course because I've worked in academia long enough to comprehend the demands of typical students. You will learn all the abilities required to explore the internet by enrolling in this course. Your scholastic success will be aided by these abilities, which will also help you get ready for the working world once you graduate.
Additionally, you might want to think about improving your data processing, presentation, and analysis abilities. When employing data in your academic work, you will unquestionably become a better analyst and presenter with these abilities. If you possess these skill sets, you will also have an advantage over those who do not in the workplace. Here, I suggest making use of the YouTube channel and website for GCF LearnFree.Org. You won't regret using this website to learn from it because it is excellent and full of useful information.
I advise taking a marketing course because this essay isn't meant to be very long. For instance, you can access the course even when offline by downloading the Google Primer app. To learn how to sell your goods and services on Facebook, Instagram, and WhatsApp as an alternative, sign up for the Facebook Blueprint course. Google Analytics Academy and the Google Digital Garage are two more fantastic resources for learning marketing.
Volunteering and Internship
If you are unable to enroll in online courses due to a lack of devices and internet data, you might be able to volunteer or intern at a business nearby. You don't have much time left before the strike is called up, therefore I wouldn't recommend anyone applying for volunteer opportunities or internships online. You must be aware that there is no assurance that you will receive an invitation to an interview within the upcoming week. Please take a look around and establish contacts with people who can point you in the direction of activities that you can begin as soon as feasible.
One of the simplest methods for you to volunteer is to assist in teaching our children how to pass the WAEC/NECO or JAMB exams. Additionally, you can get involved in community activities like organizing campaigns against drug usage or encouraging your supporters to get voter identification cards. Be careful to take action before ASUU declares a strike.
Remember that you can use the soft skills you get from volunteering on your resume. You may pick up abilities in teamwork and coordination, problem-solving, communication, presentation, and public speaking, among other things.
Real Estate Agency
Naheem Abiola, a final-year student at the University of Lagos, launched his real estate business in early 2019 after serving as an intermediary or agent for individuals looking for housing on or near his campus. He immediately earned a reputation for putting tenants in touch with landlords, finding hostel rooms, and assisting squatters when they needed it. During the strike, he also discovered that he could use his connections and resources to broaden his reach and target homes and flats outside the academic district. Instead of on-campus housing and short-let apartments, he now serves the needs of students.
He claimed that people typically travel to Nigeria during this time of year and around the end of the year and seek accommodations without having to worry about staying in hotels or Airbnb-listed apartments. Additionally, he mentioned that people frequently rent out apartments for a day or a weekend in order to have house parties and events like bridal showers or bachelor parties. He provides his services in these regions and makes a good living doing so.
Read Also: Top 10 companies with highest income in Nigeria (2022)
Affiliate Promotion
Ruth Tosan Alenkhe was supposed to graduate from the University of Benin in 2021, but several strikes made her four-year degree take longer. So, a few weeks after the strike was declared, she started working in affiliate marketing. She began working a few weeks after the strike began.
Forex
Students continue to engage in forex and cryptocurrency trading despite the rules of the federal government governing cryptocurrencies. While others use the money they have earned from their allowance or part-time employment, other students frequently borrow money from their parents, friends, or relatives to start trading.
University of Ilorin second-year student Tolani Oloyede received a loan from his uncle in February and has already repaid it in full. He said that because it is unpredictable, he wouldn't suggest getting a loan from just anyone.
Hope you enjoy this article?
Share your thoughts in the comment session.
Contact us today for your business consultancy and business advisory services. We can help you fine-tune your idea, structure your business, market your business, train your staff, consult on your retirement plan, coach you for financial success. We also write a business plan and help with fundraising strategies and Grant applications. We can help you start, grow, and expand your business.
We help institutions and organizations write concepts, implement Business plans, and train on business Plan writing in Nigeria.
We can help you write a detailed, bankable and comprehensive business plan for your business idea.
Call any of our business plan consultants on 08105636015, 08076359735, and 08113205312.
Or send a WhatsApp message or email us either at dayohub@gmail.com or info@dayoadetiloye.com.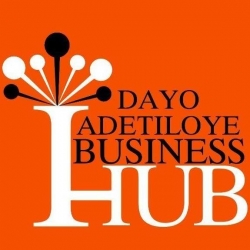 Latest posts by Dayo Adetiloye Business Hub
(see all)