5 ways to make better and informed investment decisions in 2023
People invest for a variety of reasons, but the possibility of never having to work again is the most popular. Money can only be obtained through the payment of services given or returns on investments, which is a crucial life lesson. It would be very beneficial for you if you put your money to work for you rather than keeping it in reserve. By receiving interest on your savings when you invest, you can make extra money. Bonds, mutual funds, and stocks are just a few of the investment options available. The goal is to maximize the profits on your investment. A fulfilling retirement can be facilitated by smart investing. As a result, building a strong investment portfolio is crucial. Depending on your investment portfolio and the money that might be earned, you may be able to retire considerably earlier.
The question is now: How can we make wiser financial decisions? There is no proof that experts choose their investments more wisely than regular investors. Investment experts are only correct approximately 40% of the time when they claim to be 80% certain that their stock will increase. Unfortunately, they do considerably worse than by chance. Many financial professionals overestimate their stock market forecasting skills because they believe they are unique.
Humans are simply not equipped to make wise investment judgments. We have a propensity for being hasty, unrealistic, and impractical regarding the future because of a variety of ingrained biases. Our capacity to make wise financial judgments is continually being constrained by this enormous collection of behavioral biases. However, you may lower the risk, boost the reward, and produce significant returns if you make wise choices and invest in the proper areas.
Here are a few straightforward suggestions to assist you in speeding up your strategic funding and resource allocation and helping you make better investment selections.
Develop a personal financial roadmap
Even for seasoned investors, investing may be a risky endeavor, and inexperienced investors risk facing harsh penalties. If you have never created a financial plan before, thoroughly examine your financial condition. Either you can decide for yourself or you can get advice from a financial counselor. Although nothing in the world of investing is certain, with a financial plan and/or the help of your financial advisor, you can eventually achieve financial stability.
Define your risk appetite
Prior to making any investing decisions, do this action. You can use this to choose the investment portfolio in which to place your funds. As a general rule, the returns on riskier investments are higher. However, you must exercise prudence at all times. Having determined your level of risk tolerance, you choose to invest in stocks, bonds, or money markets. Investment in money market funds is typically less risky than investment in the stock market. You must be cautious about your risk appetite if you want to achieve financial security. A general investing rule of thumb is to never invest money that you cannot afford to lose. Your investment plan is influenced by your risk tolerance. High-risk, high-reward assets are available to investors that are willing to take on more risk. Investors with a reduced risk tolerance may want to deliberately allocate their investments to balance risk and reward.
The plan for your entire investing portfolio, including any retirement assets you may have, can be determined by knowing your level of risk tolerance. Picking a strategy you can actually stick to is made easier by being aware of your risk tolerance. Avoid investing more aggressively than you feel comfortable with because doing so increases the likelihood that you'll act out of fear, which could harm your progress. For instance, if you start investing aggressively and put all of your money in higher-risk investments, but you become fearful when the market dips and withdraw all of your money from the market just as it is reaching its lowest point, you forfeit not only the money you have already lost, but you also miss out on the potential future gains when the market swings back up.
Spread your investments in different portfolio
Spread your investments among multiple portfolios to lower the danger of suffering a significant loss. No investment is risk-free or foolproof, but diversifying your portfolio across markets and asset classes will increase your profits. Stocks, bonds, and cash, the three main assets, do not fluctuate simultaneously. This implies that if one asset is performing poorly, the other asset will perform well. The right asset allocation will help you achieve your financial objectives. Without risk, there can be no benefit. Building wealth requires diversifying your entire "portfolio" of investments since it improves your ability to handle risk. One of the most popular investments is stocks, but you wouldn't want to base your entire financial future on the performance of a single business, or even a larger market.
You could want to think about investing in private equity, venture capital, precious metals, commodities, and real estate, all of which are offered on the market, depending on your financial situation and risk tolerance. All of these assets may be useful tools for managing risk and achieving portfolio diversification. Stocks, bonds, and other assets of various types that do not move in lockstep should be included in a well-constructed portfolio. This lessens a portfolio's volatility without necessarily diminishing its potential return.
Read Also: Biggest investments opportunities to look forward to in Africa in 2023
Always have an emergency fund
Have an emergency fund on hand at all times to protect you from losing your investments. To ensure that they are covered in the event that they lose their entire investment, wise investors always set money away in a savings account. To make sure all bases are covered, wise investors also make investments in life insurance policies similar to life savings and education plans. As a general rule, you should have at least six months' worth of expenses in savings.
Get education, plus assistance where needed
The best investing selections are made by informed investors, but this requires a lot of knowledge and can be a time-consuming and challenging process. You can look into investing firms on financial websites, study financial self-help books, newspapers, and publications… You put forth a lot of effort to stay up to date on market research and economic news. Alternatively, you might hire experts to handle all of that for you. How you approach creating your financial future depends depend on the type of investor you hope to become.
These a few elements will provide you a comprehensive understanding of what you are truly getting yourself involved with, even though there are many more things to think about or do to be an informed and better investor. If you don't think you know enough to make the greatest investing choices, getting some professional advice won't harm.
Hope you enjoy this article?
Share your thoughts in the comment session.
Contact us today for your business consultancy and business advisory services. We can help you fine-tune your idea, structure your business, market your business, train your staff, consult on your retirement plan, coach you for financial success. We also write a business plan and help with fundraising strategies and Grant applications. We can help you start, grow, and expand your business.
We help institutions and organizations write concepts, implement Business plans, and train on business Plan writing in Nigeria.
We can help you write a detailed, bankable and comprehensive business plan for your business idea.
Call any of our business plan consultants on 08105636015, 08076359735, and 08113205312.
Or send a WhatsApp message or email us either at dayohub@gmail.com or info@dayoadetiloye.com.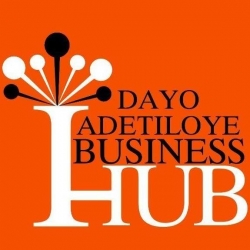 Latest posts by Dayo Adetiloye Business Hub
(see all)