7 easy ways of starting a travel agency in Nigeria Travel agencies make travelling much easier for customers by eliminating all hassles attached to purchasing of tickets, picking the affordable packages etc. In recent times, people are using online platforms to search travel related information and buy tickets and packages. This had given a jolt to the offline travel agents and their businesses had slowed down.
The travel industry in Nigeria has been on a consistent growth path. According to the Nigerian Tourism Development Commission, the travel industry in Nigeria has become one of the fastest growing in the world and is currently worth about $4 billion.
To start a travel agent business, it is helpful to have a working knowledge of travel agent software, customer service experience and experience in traveling to different parts of the world.
So do you want to start a travel agency? If you're saying YES; you're not wrong. The travel industry is lucrative, consistently growing, and demand doesn't look like it's going anywhere anytime soon. This is partly because of our seemingly innate willingness to explore new places, but it's also because, in many countries around the world, disposable incomes are on the rise and the cost of travel is going down.
So, how to start?
Get the Knowledge and Experience Needed to Start a Travel agency business in Nigeria
Start as an independent travel agent. You may not have the experience or knowledge in the workings of travel agent business in Nigeria. As such, it is advisable to start as an independent travel agent, where you get to learn the nitty-gritty of the business from experienced and already established folks in the industry.
This will grant you the much-needed exposure and resources to start your own company in few years to come. By that time, you would have built your own clients' list and leverage on this to get your business started within a very short time frame, and that without much stress.
Yes, before you think of owning a travel agency in Nigeria, it is necessary that you get adequate travel agent training in Nigeria. IATA certified training institutes in Nigeria are available to get sufficient certifications on travel agency training.
Find Your Niche
First of all, you should find out your niche market which is an important aspect. One of the mistakes many new travel agency business owners make is they want to sell everything. In that way, they are inviting hard competition from everywhere. That is not a wise thing to do for a startup as it may be lacking in experience and resources.
So, find out your niche travel market. When you pinpoint a particular segment of the market, you reduce the competition since not many operators are active in it. A niche market is the one that very few have explored thus far. There is always a good potential for growth in it.
What could be a niche for a travel agency? To find it out, you need to do a comprehensive research. Know what the emerging new travel needs are that very few agencies are able to meet. As very few competitors are active in that niche, your agency can grow fast.
For example, if you research the market, you may come to know that some newly married couples prefer going backpacking. They do not want to spend their honeymoon days in a conventional and relaxing way. Instead, they look for adventure destinations. If you find that not many travel agencies are providing special travel packages to such couples, you can start doing so. That may be your niche. But do an extensive research.
Make An Effective Business Plan
An effective business plan keeps you on the right track. It guides you in your endeavor to run the agency successfully. But the business plan is not about setting the goals randomly and having a rough idea of what you will be doing. It is much more than that. You should, in fact, prepare a detailed plan.
Your business plan must include some key points. It should be based on your market analysis and sales strategies. Make sure to mention your funding requirements and financial projections. Your business description should be precise in the plan to you have a clear picture of your business goals.
Consider including some other points too. The plan must state the resources available to you to start a travel agency. Do not forget to determine your goals and objective of the business. At the same time, you should identify any constraints that you might face in operating the company. The plan should mention your strategy to remove the hurdles.
Get the Financial Requirements for Travel agency business in Nigeria
Having gotten the required exposure and knowledge, you need to consider the financial requirements for setting up this business in Nigeria.
Secure an office space and gadgets such as a computer mobile phone, communication gadgets and all the pieces of furniture as well as electricity for the travel agency business to operate smoothly.
Choosing a location
Choose a space in a busy retail area with ample parking. The space should be large enough to meet with clients while housing computer equipment, furniture and marketing materials. If working from home, create a space that allows you to work comfortably at your computer while providing adequate storage for computer equipment and software, marketing materials and files.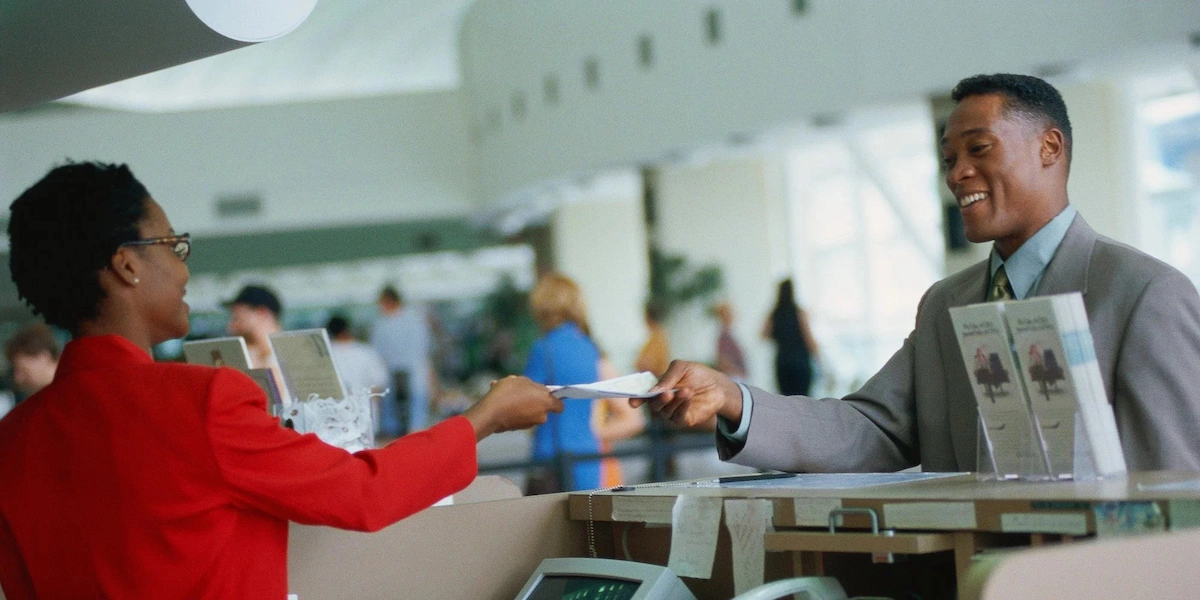 Promote Your Travel Agency
One of the conditions for growth of a business is that it is promoted aggressively across different platforms. Since not many people know your new agency very well, you need to launch an aggressive promotion campaign to target customers. They should know that your little company exists.
Consider all means of marketing and advertisements for making people aware of your agency. You can start giving ads in local newspapers or distribute leaflets to people. Keep brochures about your business in your office so that clients can pick them up easily. You should set aside a budget for online and offline advertisements at the local level.
You should create a lot of marketing materials such as brochures etc. It would be good that you get the services of a professional graphic designer . The designer understands how to use colors etc. elements to convey a brand message of your travel agency.
Join Necessary Bodies And Associations
Travel agency business do not operate alone, so you need to search for and partner with sister organizations within the field who can help you get customers easily. This includes the Nigeria Society of Travel Agents (NSTA), International Air Transport Association (IATA) as well as the National Association Of Commission Travel Agents (NACTA). Get to find out how to become a flight booking agent in Nigeria and make efforts to become one fast.
You can join all 3 bodies to give you a leverage and an upper hand in the industry.
To buy the remaining part of this business plan, including the detailed financial analysis, call any of our business plan consultants on 08105636015, 08076359735, and 08113205312. You can send a WhatsApp message or email us at dayohub@gmail.com or info@dayoadetiloye.com.
We help institutions and organizations write concepts, implement Business plans, and train on business Plan writing in Nigeria.
We can help you write a detailed, bankable and comprehensive business plan for your business idea.
Call any of our business plan consultants on 08105636015, 08076359735 and 08113205312
Or send a WhatsApp message or email us either at dayohub@gmail.com or info@dayoadetiloye.com.