It pays to be a techie.
Programmers, software engineers and ICT experts are among the most coveted jobs globally, mostly due their really huge pay checks which can fetch for hundreds of thousands of dollars at the biggest tech companies in the world.
Companies like Google truly appreciate the value of these jobs. Even interns receive incredible compensation for their work and the top three richest people in the world, are tech experts/entrepreneurs.
The thing is, most people really don't understand why these folks attract such large salaries.
What do you think? Let's look at 7 reasons that could be responsible for the fat paycheck which tech experts receive.
#1.  Lack of skilled tech experts
Currently, the hardest positions to recruit for are ICT experts; and that outlook isn't changing anytime soon. According to global statistics; by 2020, there will be a gap between the number of open ICT positions and skilled workers able to fill them of nearly 1.4 million. New recruits can be hard too, because they need training, on-boarding, and adjustment periods, and then, they may end up not being a good cultural fit.
The specific ICT skills and experience by a particular company at a particular time are always hard to find. And this is what makes the already retained staff indispensable and heavily compensated.
The IT department of any company is very important and is the nucleus of every other department. As it becomes harder and harder to find skilled IT experts, the higher their paycheck rises. So many companies, businesses and people generally are now reliant in one way or the other on technology to make their lives better, and to improve their businesses and productivity levels.
#2.  They future – proof other careers
Virtually every career and industry is becoming more tech – focused and tech – reliant. Industries from agriculture to education are now intergrating tech into their day to day operations. And now more than ever, it's clear that tech experts with phenomenal tech skills are on top of the game, and find it much easier to work with technology and adapt to changing expectations.
How many farmers have seen improvement in their business because they adopted things like soil and crop sensors, bookkeeping software, or GPS and mapping technologies for keeping track of their equipments and operations?
Teachers no longer do their grading and record keeping by hand; everything has gone digital, thanks to programmers and software engineers. These guys are changing the way a lot of things work, by improving the productivity level of every other career and skill out there.
#3.  Higher level of digitization
A study found that in the last decade, an increasing broad range of jobs required employees to work on the computer on a daily basis, whether it's the point of sale software used by cashiers or digital tools doctors employ to monitor a patient's health. Highly digital jobs have seen a higher productivity growth.
And in turn, the people that design and develop these technologies earn more.
The mean annual range for workers in highly digital occupations reached $72,896 in 2016. Workers in mid – level digital jobs earned $48,274, while low level digital jobs were paid $30, 393. And these earnings can't be explained away by education, computer skill set brought in a wage premium.
Finance, insurance and media are among the industries that require the most tech ability, and according to the study; have seen some of the highest growth in digitization in the last decade. Consequently, the net growth of these industries have led to the rise in demand of tech experts; resulting in higher earnings for them.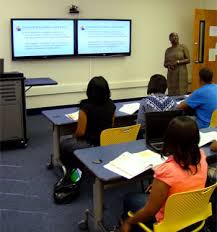 #4.  Tech jobs are high – pressure jobs.
Tech jobs are generally high -pressure jobs. And not everyone is cut out for these types of high pressure jobs, where you're forced to be constantly exerting mental energy during work hours and even long after it's over. But that's the reason tech jobs positions offer such high salaries.
Programming and engineering requires constant vigilance and adaptation, and the things they create have a major impact on people and society at large.
Look around you, everything you do speaks technology. The web browser you're using, the food you eat, the car you drive, the housee you live in, this post you're reading, it was all made possible by programmers and engineers directly or indirectly.
Not only do programmers and software engineers have a lot of pressure from tech companies to create software and meet ambitious deadlines, but they are also constantly on the look out for bugs and errors. And most times, they may need to be on the cutting edge of whatever is trending in code or risk losing business to other more affluent tech companies. And the stakes are even higher for most companies; where if your software isn't growing – it's dying. Simple. The consequence of these is that; these folks get to paid much more higher to compensate for higher pressure and higher stakes.
#5.  They are problem – solvers.
Coding is all basically just about problem solving. Coders start their work with a user problem that needs to be solved and come up with a solution. Next, they need to test that solution to find bugs or possible improvements; and based on this, create a better solution. Every step of the way; a coder's primary job is essentially problem solving.
Problem solving skills are essential skills. This is what sets tech experts aside and is majorly responsible for their high pay range. From identifying an issue, to breaking it down into different parts, to creating, testing and improving solutions; technology experts are at the top of efficiently handling technical problems. Coding skills can also carry over into other aspects of life, both professional and personal.
As at now; technological applications are the most effective and efficient way to get any job done, thanks to IT experts and their culture of improving life by solving problems.
The top three richest persons in the world are all tech experts/entrepreneurs; they earn that much because of their indispensable problem solving skills.
#6.  Top paying skills
As more businesses look to build on their tech and infrastructure, employees are more than ever on the look out for solutions and skills to securely store, manage and process large sets of data. And this is majorly why 2018's highest earners include professionals skilled in analyzing big data or have cloud expertise
Other skills such as HANA( database) and Puppet ( programming language), CCNA, CCNE, CCNI. These skills and other list of skills command the highest salaries in the world.
#7.  Bonus time
Employees in the tech industry do more extra time than other industries. As a result, they receive really huge compensation for the extra time and added hours. This, along with the general pay raises and bonuses has helped to promote tech employee net earnings. However, tech professionals with less than two years experience tended not to be among those getting bonuses. And yet, some new entrants seem to be receiving higher than average pay raises. The demand for skilled talents along with the low rate of unemployment for tech professionals is not making the hiring curve any easier. Which is why employers see offering highly competitive is a necessity in pulling and retaining top talents.
Looking for a Tech based Job and also start receiving high income Kindly contact any of our business consultant on 08105636015, 08076359735 or send us a direct mail at dayohub@gmail.com