Apply for GEMProject Grant on Bigportal.org.ng Closes on 15th December 2016
The Growth and Employment project is implemented by the Federal Ministry of Industry, Trade and Investment (FMITI) and supported by the World Bank.
The project became effective in July 2013, and will close in September 2018.
The project focuses on manufacturing and service sectors, specifically supporting Information Communication Technology,entertainment, tourism and hospitality, light manufacturing (and agro-processing industries) and construction.
Have you heard? The 2016 registration for the #GEMProject closes on DECEMBER 15th.
Login to www.bigportal.org.ng and register your business for a chance to access free technical assistance and grants!
Don't be left out!!!
This is an initiative of the Federal Ministry of Industry, Trade and Investment, and is supported by the World Bank
Apply for GEMProject Grant on Bigportal.org.ng Closes on 15th December 2016
Source: www.bigportal.org.ng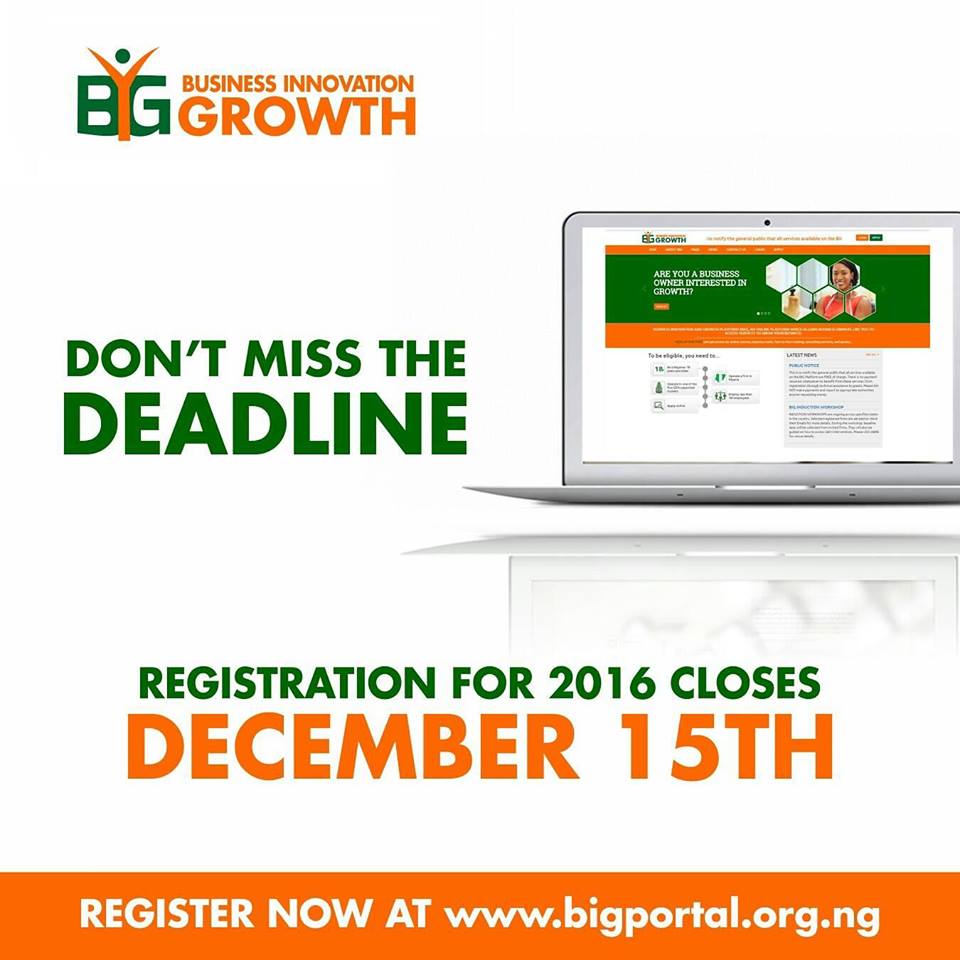 Watch this Video on how to attend GEM Interview and ensure you subscribe to my YouTube channel to receive updated trainings
At the #BIGPlatform, your GROWTH is our BUSINESS. Register your business at www.bigportal.org.ng today!
#ThinkBIG #FMITI #PwCNigeria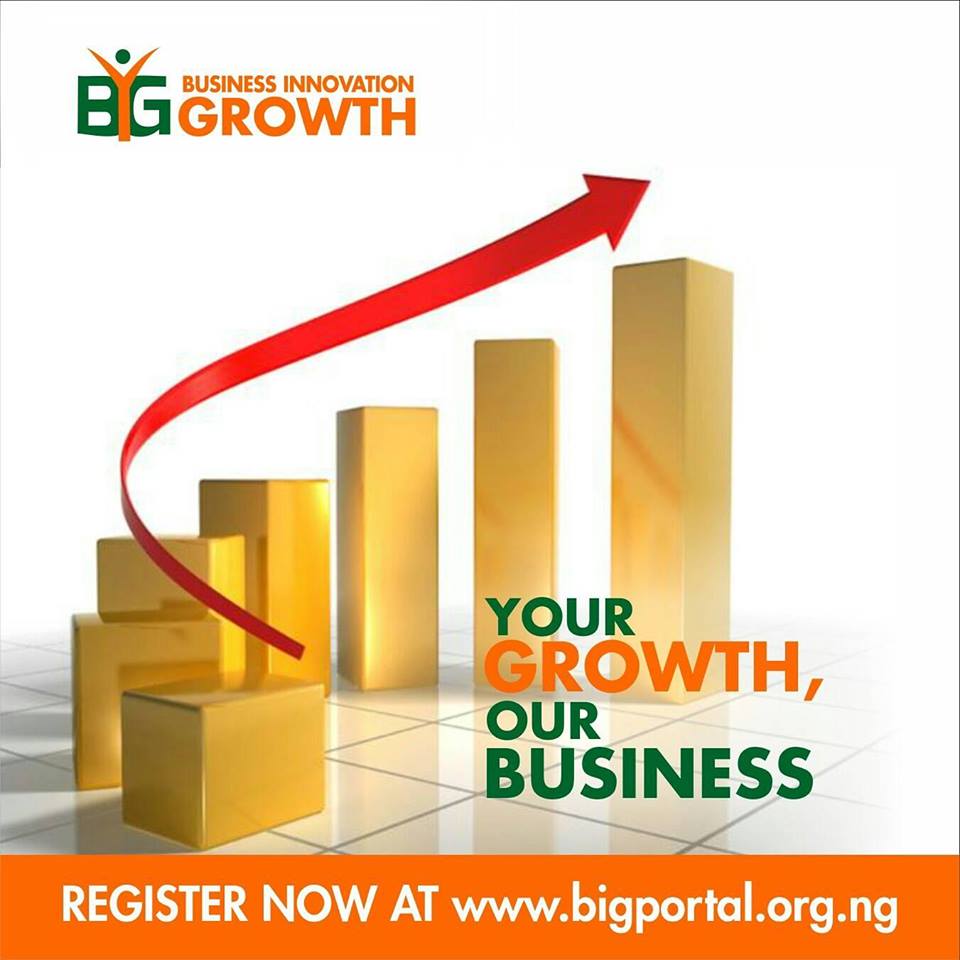 Hi businessowner! Skills, Abilities & Knowledge are what you NEED to build your business. Register now at www.bigportal.org.ng & we'll help you #ThinkBIG. #FMITI #PwCNigeria.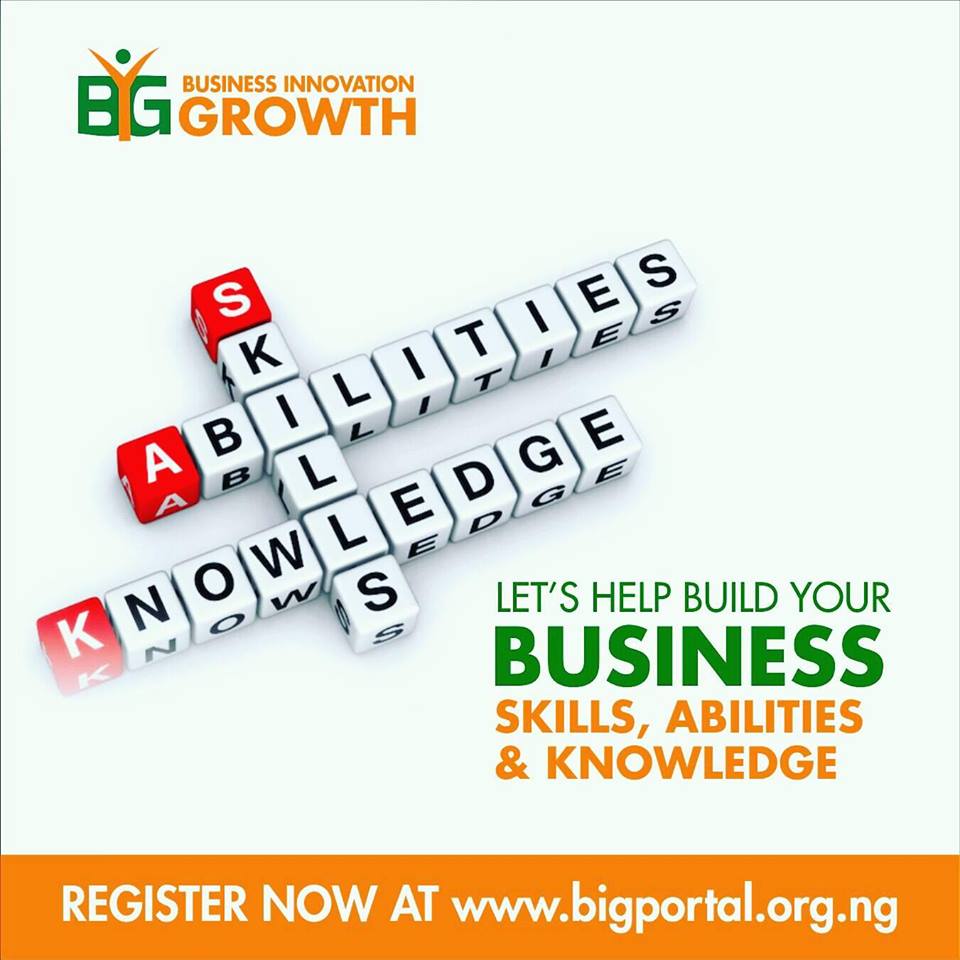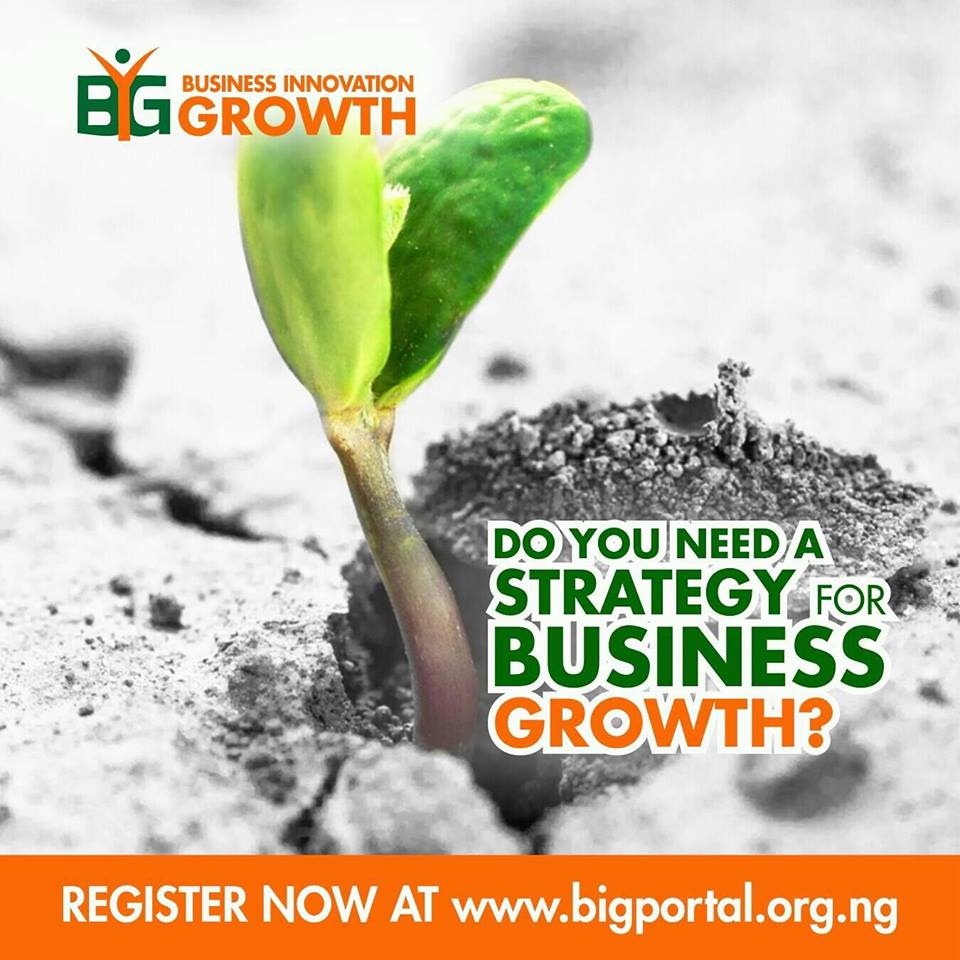 Confused on what strategy to use in enhancing your business? Do you need professional help? Visit www.bigportal.org.ng to register now!!! #FMITI #PwCNigeria #ThinkBIG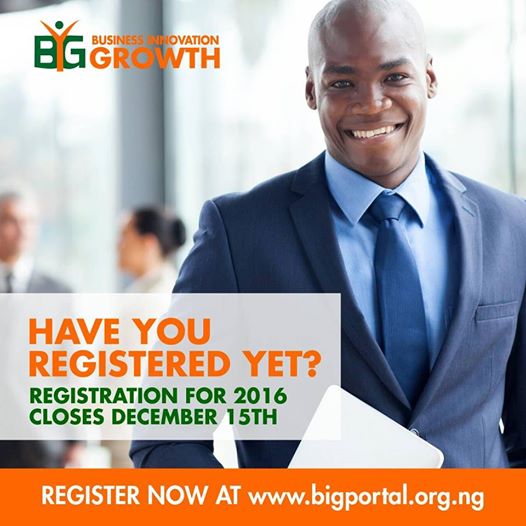 BIG APPLICATION PROCESS
Log into BIG Portal
Check your eligibility
Ensure that your business satisfy all the BIG eligibility criteria
Apply online and receive an automatic response
The response will be an email. This email will provide you with a username and password for you to sign-up and register your business
Web-based Questionnaire
Sign-in with your username and password to provide required information in the registration form. This will take less than 10 minutes of your time.
Successful applicants notified
Your application will be evaluated by the project team.
All successfully registered businesses will be invited to attend an induction workshop within your location.
Attend Induction Workshop
The BIG team will: Provide an overview of the programme; Conduct verification of Identity;
Undertake needs assessment of businesses; Provide an overview of the BIG Services
Access BIG Services
Successful applicants will have access to a wide range of BIG Services including; Consulting, Training and Grants
Check Your Eligibility
CITIZENSHIP
You must be a Citizen of Nigeria and at least 18 years old as at time of application (proof of identity will be required: International Passport/ Driver's License/ National ID card/ Voter's card)
BUSINESS LOCATION
You must be operating within the national borders of Nigeria
You must choose one geo-political zone that is strategic to your business, where you will be receiving BIG Business Services
BUSINESS OPERATIONS
You must be operating in any of the following sectors; Information Communication Technology, Light Manufacturing (Agri-Business and Industrial Processing), Hospitality and Tourism, Construction and Real Estate or activities related to one of these Sectors.
BUSINESS REGULATIONS
Your business must not entail the production or distribution of weapons, alcoholic beverages, tobacco or/and gambling, or business activities in contradiction with the Nigerian Constitution.
You must have less than 100 full-time employees
Are you the owner of this business and eligible? Apply Now!
Source: https://bigportal.org.ng