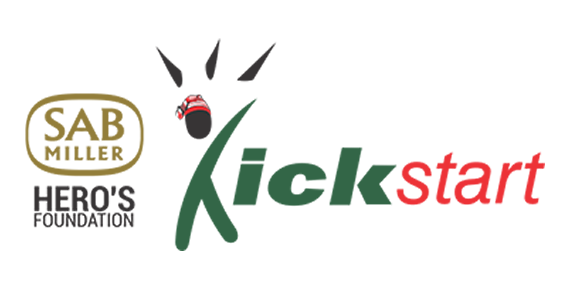 Apply for South Eastern KickStart entrepreneurship Programme 2016. Closes on April 29, 2016
SABMiller Hero's Foundation Kickstart is Intafact's Beverages Limited's corporate social investment (CSI) initiative run by its subsidiary SABMiller Hero's Foundation. It is aimed at instilling a culture of entrepreneurship among youth in the South Eastern Nigeria by encouraging them to develop their big ideas into sustainable businesses or expand their existing businesses through the provision of material and financial support which include:
Business development skill training
Business mentoring and coaching
Provision of grant for business start-up and or expansion
First launched in South Africa in 1995 by SABMiller, the major Shareholder of Intafact Beverages Limited as a poverty alleviation initiative, the programme has also been implemented in Botswana, Lesotho, Swaziland and Tanzania. The SABMiller Hero's Foundation Kickstart programme is open only to Nigerians from 18 to 35 who live or have their business within the South East region.
The ultimate goal of the programme is helping to build a young prosperous society by helping to create a culture of entrepreneurship thereby reducing youth unemployment in the region.
KickStart entrepreneurship Programme 2016.
Application Closes at 23:59 hours on Friday, April 15, 2016
ELIGIBILITY for KickStart entrepreneurship Programme 2016:
The competition is open ONLY to Nigerians of 18 to 35 years who live or have their business within the South East region.
Applicants must be at least 18 and at most 35 years with valid identification (e.g National I.D; Drivers Licence; International Passport; Voters Registration, etc) as at the last day of the application period.
He or she must be willing to operate the business on a full-time basis.
Have an innovative business idea in need of a startup capital.
Or already have an existing small businesses needing capital to expand operations.
Energetic and entrepreneurial in approach.
Must be able to read and write.
PROGRAMME PHASE
Application: Interested individuals should apply by downloading the application form here or pick up hard copies at the various designated centres and partners' offices across the region. All forms must be filled, signed and submitted at the following centres:
Intafact Beverages Limited, SABMiller Drive, Habour Industrial Layout, Bridge Head, Onitsha.
Ugo-Multiple International Nig Limited. 47, Egbu Road, Owerri, Imo State.
Phocles Nigeria Ltd.4th Avenue, Secretariat Quarters, Asata by Oloko Gate Bus Stop, Ogui Road, Enugu State.
Scanned copies of completed forms can also be submitted online: submission@herokickstartnigeria.org
Basic requirements are contained in the application section.
Short listing: A number of top entries will be selected based on the merit and quality of their business case by a team of seasoned judges. Each form will be scored against the "Screening Sheet". The sheet will be used to grade and rank all submitted application form, the score gotten from the submission will be debated upon by the judges to ensure alignment and common ratings. For clarity of purpose and fairness to all applicants, the Screening sheet is an internal document. Scores are not shared externally.
Training programme: Successful applicants will then undergo an intensive business training sessions for two (2) weeks. The modules for the training will include:
Human Resources
Business Plan Writing
Book Keeping
Income Statements
At the end of the KickStart entrepreneurship Programme 2016, training, applicants will be given one month to write the final competing business plan which will be submitted in person at the Head Office in Onitsha.
Final Selection:
Each judge is given a copy of each submission document for review.
Judges convene to interview applicants on their business plans.
Business plan and interviews for each applicant are rated and scores aggregated to determine winners (Kickstarters).
The outcome of the judges' decision remains confidential until the awards night.
The decision of the judges is final and cannot be contested.
Kickstart Awards: This will take a form of a grand event and winners will be announced and presented with their prizes. It will be a high profile event with government functionaries and business persons in attendance.
Mentoring & Monitoring: The awardees will have access to carefully selected expert assistance through mentorship and coaching for the period of a year. The Kickstarters are under the obligation to observe and implement the advice as tendered by the mentors. There will be monthly update on the progress made and business performance which will be shared with the Foundation and Intafact Management.
The Foundation's decision on determining the winners is final and cannot be contested.
To Apply
Source:Herokickstartnigeria.org