AUGUST UPDATE 3: New Grant Opportunities + Recession Business Strategies.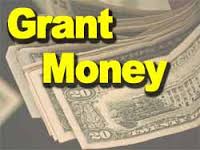 Hello My Dear Millionaire Friend,
Happy day to you!
Today, I will share with you new grant opportunities and recession business strategies.
Before I go on, a lot of people have being calling me that they want to be part of Helping Hands International and they will like to donate to charity and also participate in the business referral package where they can get compensation of Money, Laptops and cars.
Thank you very much. Please kindly call any of my following leaders to join H2i. If you call me on H2i, I might not register you on time because I have a lot of people to attend to.
But if you contact any of my leaders, they will explain to you more, register you and add you to my training WhatsApp group.
For me to register you and to join my Fastest Growing Team in Helping Hands International
Call or/Whatsaap any of the following leaders to Join.
New Grant Opportunities Recession Business Strategies.
Tell them you are from President Dayo.
+260 976538907 Mariana Michelo Zambia Livingston
08037265657, Adeolu, Abuja, Karu site
09095089907, Nkeiru, Lagos, Amuwo, Odofin Prayer Estate
08037193840, Victor, Lagos, Akowonjo
08039518584, Azeez, Lagos
08061633120, Oyeronke, Akure, Ondo state
08120528950   Gbenga, Ibadan
08030609917, Ayodeji, Ado-Ekiti
08052275346, Adedotun Mathew,  Ile-Ife, Osun state
08063888648, Dejo Adeoti, Osogbo,Osun state
07062930768, Seun Adewoye, Ile-Ife, Osun state
08077420912, Victor , Anambra
08067279896, Blessing Anaughe, Gwarinpa and Jabi
08134737412, Olaomi Oladotun , Abeokuta, Obantoko
08038687327, Debby Overcomer, Lagos, Agbado Ijaiye
08037364335, Mrs Destiny, Enugu, Ogui Road
07037695580, Akut Solomon, Adamawa , Jada, Dashen
08039684201, Mr Charles, Akwa Ibom
08055062368, Anthony Eikore , Lekki/Ajah Axis
07030450130, Akinyemi Femi, Lagos, Ondo
08061535774, Chinenye Ukpong, Calabar
08069655390, Fatima Hamman, Kaduna
08039515252, Tunde Olatunji , Kastina
07065839997, Jesse Bram, Akwa Ibom, Imo state
09038996349, Aneke Chinaza, Benin City, Lagos
08032094641  Tony, Port Harcourt
08063813082, Collins , Port Harcourt , Stadium Road
07066770196, +233262701583 Ruth Iselema, Port Harcourt
08035868571, Ayobami Obawura , Abuja FCT
0248130924, 0206072183 , Bright Etteh, Ghana
+90(533) 8865535, Mr Emmanuel, Cyprus
Before the latest Grant Opportunities, let's look at our Recession Strategies.
In my last mail, I define recession as a significant decline in activity across the economy. "Job losses are symptomatic of the recession"
According to Nigeria Finance Minister, Mrs Kemi Adeosun, she said in her appearance before Nigeria senators that:
She said, "Technically, in economic terms, if you have two periods of negative growth, you are technically in a recession. But I don't think we should spend too much times on liable, we are in a tough place, whether you call it recession or not, we are in a tough place, but the most important thing is that we are going to get out of it. Technically, we are in recession, but I don't think we should dwell on definitions, I think we should really dwell on where we are going."

Source: Read more at: http://www.vanguardngr.com/2016/07/nigeria-in-recession-presently-in-tough-place-adeosun/
Friend, I have received a lot of calls from some of my online friends that have lost their good job this year. Those Jobs are really good but they are out of the job now. So what next?
Reduce your expenses and cut cost.
If corporations are reducing their expenses by laying-off staffs. Then you should do that at individual or family level. You might have to eat more at home now, than buying food for all the members of the family outside.
BYOB: Be Your Own Boss.
Before I explain this, I also heard that some people that have not being laid off in some companies are being offered Half Salaries. In a state I will not mention, the government owe workers 6months Salary and just paid 1 month salary.
For people that are still working, please have a plan B.
For people that lost their jobs, start a business.
What kind of business can I start?
I am into business, of resent my sales has dropped due to economic recession, what can I do?
I will continue from there in my next mail.
Resent Grant Opportunities
WIMBIZ has opened the call for applications for the 2016 Graduate Internship Program (WGIP). Closes on Monday 15 of August. This closes tomorrow. Send the information to any unemployed Female Graduate you know. I just received the information and I decided to share it with you. Click to read more http://dayoadetiloye.com/wimbiz-has-opened-the-call-for-applications-for-the-2016-graduate-internship-program-wgip/
CALL FOR PROPOSALS FOR INNOVATIVE ONLINE DISTRIBUTION OF MUSIC UNDER THE INNOVATION GRANTS WINDOW IS NOW OPEN FOR SUBMISSION.
This is for people into music and have unique idea for online distribution of it. Read more here
http://dayoadetiloye.com/call-proposals-innovative-online-distribution-music/
Apply for N200,000 – N1million IBPLC Kickstart Innovation Business Plan Competition 2016 | Entries end on September 7th
Everybody must apply for this, especially if you can manage small capital to start your idea, Read more here
http://dayoadetiloye.com/apply-n200000-n1million-ibplc-kickstart-innovation-business-plan-competition-2016-entries-end-september-7th/
Congratulations to those that have been invited for the
GEM Project: Notification and Invitation to Induction Workshop.
Thank you very much for your application submitted under the Business Innovation and Growth (BIG) platform.
I shared the information here and some people applied for it.
To Review Your Applications on Any of the Above Opportunities,
Call or whatsapp me on +2348060779290.
Note: It is not FREE but an Affordable FEE.
Watch out for AUGUST UPDATE 4
COWARDS NEVER START
THE WEAK NEVER FINISH
WINNERS NEVER GIVE UP
_YOUNG_MINDS
AUGUST UPDATE 3: New Grant Opportunities + Recession Business Strategies.
Friend, I will like to hear from you!
Reply my mail or call me on 08060779290, or send me a whatsapp chat on the same number. My BB PIN is 58ECE9AC
Till I hear from you Friend.
Keep succeeding!
Dayo Adetiloye (B.Agric, MBA)-
AUTHOR – CONSULTANT – SPEAKER – ENTREPRENEUR – BUSINESS ANGEL
Helping men to discover, develop and fulfil their business potential.
…Raising 100 Young Millionaire Entrepreneurs in Five Years… since July 2012
08060779290, 08174584556