Book Donation Project Outreach by DAEDI to 10 Campuses and Youth Platforms in Nigeria.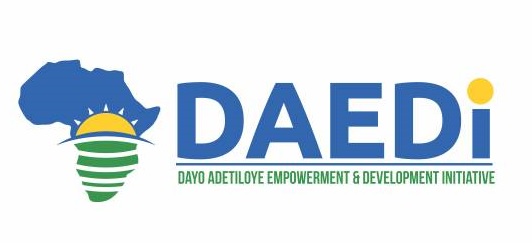 My Dear Friend,
Happy New Month!
I am glad to intimate you with Dayo Adetiloye Empowerment and Development Initiative, The NGO I registered last year! We will be having Campus and Youth Outreach in the month of June and July and we will be touring 10 campuses and another 10 Youth forums.
It could be religious platforms or entrepreneurship club.
Here Is What We Want to Do and This Is How You Can Be of Help
We are going to 10 campus and Youth Platform in 2 months.

Spending 120 mins mentoring session in each platforms.

Donating 3000 copies of my book titled: Unleashing Your Entrepreneurial Potential for African Students.

We will have mentoring and Seed funding opportunity between N20,000- N200,000 through the writing of business plan.
What You Can Do for Us
If you are in any campus environment, organize a meeting with the students and invite us.

If you have link to religious platform for Youth, organize a meeting and invite us.

If you are a student and you know how we can have this event in your campus. Please reach out to us. It could be your fellowship platforms or church platforms.
For any enquires call or whatsapp me on 08060779290.
You can reply this email if you have any questions or Call/Whatsapp me on 08060779290. 
NB: We will Announce the list of Approved Campuses and Youth Platforms Next week.
Here is our initiative website www.dayoinitiative.org we are still working on it any way.
Watch out for my next email on Loans and Grants opportunity available in Nigeria for the month of June.
You can visit www.dayoadetiloye.com if you need to update yourself quickly on latest opportunities.
Till I hear from you,
Keep succeeding!
In 2019
"Success will never lower it's standard to accommodate you.
You have to raise your standard to achieve it.
God provides food for every bird but not in it's nest.
Rise up to the challenges ahead of you and conquer your fears!
Do not be ashamed of your hustle in 2019, nobody will feed you when you go broke…
 [[firstname]], I will like to hear from you!
Till I hear from you [[firstname]].
Keep succeeding!
For: Dayo Adetiloye Business Hub
Dayo Adetiloye (B.Agric, MBA)-
AUTHOR – CONSULTANT – SPEAKER – ENTREPRENEUR – BUSINESS ANGEL
Helping men to discover, develop and fulfil their business potential.
…Raising 100 Young Millionaire Entrepreneurs in Five Years… since July 2012
08105636015, 08076359735