Construction Business plan in Nigeria
Construction Business plan in Nigeria
This sample Construction Business Plan In Nigeria can be used for Grant Applications, Bank Loans, Proposal writing, Business Concept Note, Competitions etc.
The Construction Business is a lucrative business that needs a lot of strategic planning to start and a business coach like Dayo  Adetiloye to help you start the Implementation.
Business Description of Construction Business plan in Nigeria
Business: Construction
Industry: Construction
PATILAD Construction business– Construction Business, is a licensed Nigeria Construction services company connected to construction, such as finishing contractors (e.g., drywall, flooring, and painting), utility systems construction (e.g., water, sewer, oil, gas, and electricity), and structural construction (e.g., concrete, roofing, and siding). We have been able to secure a standard and well – positioned facility in Ajah– Lagos.
We are set to compete in the highly competitive Construction industry not only in Ajah – Lagos, but also throughout Nigeria market.
Our business goal is to become one of the leading Construction business in Nigeria and we will make sure that we do all we can to compete favourably with leaders in the industry. Our workers are going to be selected from a pool of certified and highly experienced engineers, technicians and tradesmen with different areas of expertise as it relates to our service offerings.
We will make sure that we take all the members of our workforce through the required trainings that will position them to meet the expectation of the company and to compete with leading Construction Business in Nigeria.
PATILAD Construction Business, our client's best interest will always come first, and everything we do will be guided by our values and professional ethics. We will ensure that we hold ourselves accountable to the highest standards by meeting our client's needs precisely and completely.
We are always open to contribute and collaborate with professionals, companies, organizations and institutions from the private and public sector, both within/outside the country.
PRODUCTS AND SERVICES
PATILAD Construction Business, is established with the aim of maximizing profits in the industry. We want to compete favourably with the leading Construction companies in Nigeria which is why we have put in place a competent quality assurance team that will ensure that every Construction project carried out meets and even surpasses our customers' expectations.
We work hard to ensure that PATILAD Construction Business, is not just accepted in Ajah – Lagos but also in other cities in Nigeria. Our service offerings are listed below;
Finishing contractors (e.g., drywall, flooring, and painting).

Utility systems construction (e.g., water, sewer, oil, gas, and electricity).

Structural construction (e.g., concrete, roofing, and siding).
OUR VALUES
Our values include:
COMMITMENT
We are committed to what we do. We are devoted to our clients, to putting them first and always delivering the best. We are dedicated to growing, improving and helping our clients do the same. Our customers are the heart of all we do and through thick & thin, we preserve to deliver the best.
TEAM SPIRIT
In-house and with our clients, we are one team. We encourage a collaborative and mutually supportive environment designed to help one another to excel.
EXCELLENCE
We strive to be outstanding in everything we do. We are always searching for ways to improve our work and raise our standards.
SAFETY
We take care of each other ensuring safe practices.
FLEXIBILITY
We are able to accept, manage change and are highly adaptable.
Objective of PATILAD Construction Business plan in Nigeria
To change the general perception of Construction firm in Nigeria

To constantly stay and keep our clients abreast of trends in the Construction business.

Achieve a creative, innovative, flexible and adaptable culture to change.

To consistently seek to improve the quality of our service offering and equipment.
 Goals for the PATILAD Construction Business plan in Nigeria 
·        Structure and Organization
·        Client Relationships.
·        Developing a Body of Work: PATILAD Construction Company operates by, developing a body of work and establishing a positive reputation. This goal is important because it moves beyond establishing the business and provides a basis for future work, which can serve as an example for even more-profitable and ambitious projects
·        Finance
Vision for the PATILAD Construction Business plan in Nigeria
Our vision is to establish a standard Construction business whose services and brand will not only be accepted in Ajah – Lagos but also in other cities in Nigeria.
Mission for the PATILAD Construction Business plan in Nigeria
Our mission is to provide globally accepted construction projects and to build a Construction Service Company that can favorably compete with other leading brands in the industry.
Management Team of the PATILAD Construction Business plan in Nigeria
Thomas Akpan –Thomas is the manager, He has certification in Civil and Environment Engineering from FUTA. He has also taken several management courses from the Enterprise Development Centre in Lagos. He is listed as one of the top 20 engineering expertise in Nigeria.
DayoAdetiloye – (B Agric, MBA, and PMP): He has over 12 years' experience in the consultancy industry. He is an alumnus of Entreprise Development Centre (EDC) of the Lagos Business School (LBS), Pan African University (PAU). He also has a Bachelor's degree in Agriculture with specialization soil science with masters in business administration. He is a project management professional. He is our business development strategist and a strategic partner.
Abigail Udem– Abigailis the head of our Marketing team. Most of our marketing strategies are online based, and she is the best personnel for the job. She is a well-established Digital Marketer with proficiency in Content Management, Social Media Marketing, Search Engine Optimization & Marketing.
We bring to the business:
We bring precise knowledge for Construction Business.

Ability to recognize and develop massive structure.

Agility in business management
My Management Experience Gathered for the Construction Business plan in Nigeria
My passion for Construction Business started as a result of my career in the contracting industry. My early days was really rough, and after pulling though to the top, I sought for a way to contribute to the success of the younger generation. PATILAD Construction firm is a solution I have developed for challenges younger Construction businesses are faced with in Nigeria.
 I have developed my skills in Business Management via active leaning (MBA, certification courses), association, and practice.
 Read Also: Heavy-and-Civil-Engineering-Business-Plan-in-Nigeria

EQUIPMENT AND MATERIALS FOR CONSTRUCTION BUSINESS PLAN IN NIGERIA
The materials include:
Excavators

Backhoe

Dragline Excavator

Bulldozers

Graders

Wheel Tractor Scraper

Trenchers

Loaders

Tower Cranes

Pavers

Compactors

Telehandlers

Feller Bunchers

Dump Trucks

Pile Boring Machine

Pile Driving Machine e.t.c
COMPETITOR ANALYSIS FOR CONSTRUCTION BUSINESS PLAN IN NIGERIA
Peoplebuy from us because of the following reasons:
We have a rich network of high-worth influencers.

We pay attention to the faintest detail.

Knowledge and experience in the Construction Business.
Our major competitors are:
Lange and Grant Commodities

ELALAN Construction Company

Efficacy Construction Company

Arbico PLC
For the remaining part of this business Plan, including the detailed financial analysis, please call on 08105636015 or 08076359735, 08113205312 or send an email to dayohub@gmail.com.
We help institutions and organizations to write concepts and implement Business Plan and also train on business Plan writing in Nigeria. We can help you write a detail, strong and winning business Plan for any use. Do call any of our business plan consultants on: 08105636015, 08076359735, 08113205312
Or Send an email to dayohub@gmail.com.
Click here to access my free E-book and newsletter on Grants opportunities in Nigeria and other business opportunities and information to help you discover, develop and fulfil your business potential.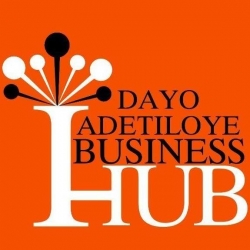 Latest posts by Dayo Adetiloye Business Hub
(see all)