EMPLOYMENT AGENCY BUSINESS PLAN IN NIGERIA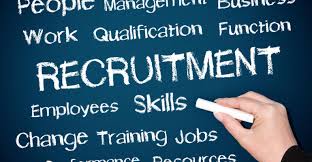 Employment Agency Business Plan in Nigeria
This sample Employment Agency Business Plan In Nigeria can be used for Grant Applications, Bank Loans, Proposal writing, Business Concept Note, Competitions etc. The Employment Agency is a lucrative business that needs a lot of strategic Planning to start and a business coach like Dayo Adetiloye to help you start the Implementation.
Business Description of Flavored Popcorn Business Plan in Nigeria
Business: Employment Agency
Industry: Services(Employment Agency Business Plan in Nigeria)
PATILAD Employment Agency is thriving in the provision of staffing services and qualified talents,servicing wide array of industries. We specialize in temporary, temp-to-hire and direct placement staffing services and our staffing and talent resources extend throughout Nigeria.
We are committed to the improvement of staffs recruitment services through our comprehensive network of talented job applicants, we select only the most qualified and talented individuals within every industry to service our clients. We are aware of the rigours of getting the best of the best, we target the best qualified candidates true careful sorting processes only peculiar to our agency
We have developed our wide spectrum staffing and recruiting services to serve the needs of those seeking qualified temporary and permanent placement employees.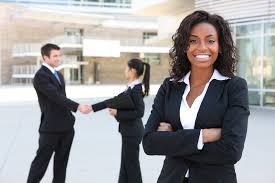 The benefits of our services are;
Utilizes the latest computer technology to provide on line services to both our clients and our applicants
We have employed a capable internet search engine for our job site
This program allows candidates and clients to provide information about themselves or their organization via the internet
Our Clients may enter job orders on line and track candidates that we have contacted about their open position
They can, with permission, search for candidates available in our database that match other positions they are seeking to fill
Excellent customer care services
Fair prices and ease of access to wide array of choices
Objective for Employment Agency Business Plan in Nigeria
Excellent customer service.
Grow and maintain a referral network of customers.
Rapid response to customer problems with product or plan.
Become established as the leading temporary staffing agency
Provide benefits not often provided by other agencies.
Our Goal for Employment Agency Business Plan in Nigeria
To become a highly distinguished and recognized temporary and permanent staffing agency leader through employment of well trained personnel and secure partnership with leading banks and financial institutions
Vision for the Employment Agencies Business Plan in Nigeria
The vision of Patilad Employment Agency is to add value to our target market segments in our local market while expanding our reach to every part of the country, opening offices at major cities in the nation.

Mission for Employment Agency Business Plan in Nigeria
To subscribe to the highest ethical and professional standards in operating a diversified and profitable human resource firm engaged in providing excellence and quality service to candidates and employers relative to temporary help, permanent placement and contract staffing. To provide staffs of Patilad Employment Agency and our clients a suitable working experience.
Management Team of Patilad Employment Agency Business Plan in Nigeria
Komolafe John – is a graduate of social sciences from the University of Obafemi Awolowo, he has a master degree in business administration and a professional certificate in human resource management.  He was a recruiting officer for 5years at the billion investment company  while he ran contract jobs for other companies before he finally decided to start Patilad Employment agency. He is gifted in people handling, staff management, and has a
Dayo Adetiloye – (B. Agric., MBA, and PMP): He has over 15 years' experience in business management, business start-up dynamics, financial management of business and overall business growth and development. He is an alumnus of Enterprise Development Centre (EDC) of the Lagos Business School (LBS), Pan African University (PAU). He is our business development strategist and a strategic partner.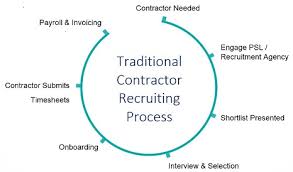 We brought to the business:
Educational skill and practical experience in fruit farm business.
Valuable processing skills that makes us own the value chain to a good extent.
Management experience of Patilad Employment Agency Business Plan in Nigeria
My 10years experience working in KUSH-Jobs and 3years of building my own Job recruiting company has afforded me the needed experience to be successful in this industry. Starting up a new breed job recruiting company with up to date info on modern nuances and practices in this area of business, coupled with mentorship and support from top  leaders in the industry, therefore this company is launched from a save ground, an ideal place for any investors to invest. I have also sorted out forward thinking experienced co-workers who have been in the HR business for up to a decade. I have mastered the technical requirements, financial management, staff recruitment and organization skills amongst other things necessary to give the firm good commendation from our clients.
My managerial skills has also helped in putting together a workforce for over 3 years, which will  also help me to coordinate  the  team work in most aspect of the company.
I am the CEO of the company overseeing the day to day activities of the business.

Materials and Machine for Patilad Employment Recruitment Agency Business Plan in Nigeria
Office equipments (printers, desktop computers, office phones), alternative power source purchase and installations, router internet facility, offline advert materials(handbills, flex banners, billboards, branded t-shirts and other below-the-line adverts), office furnishing, office lease payment and insurance
Competitor Analysis for Patilad Employment Recruitment Agency Business Plan In Nigeria
People use our services because of the following reasons:
Moderate service charges
Seamless and light Internet access
Up-to-date and genuine Job adverts
Excellent customer care services
Alliance with trusted firms and regular improvement on services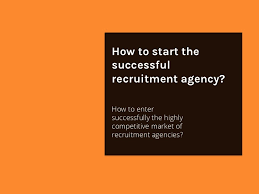 Our three major competitive advantages are:
Authentic jobs with guaranteed identity protection
Prompt attendance to customer's complaints
Fair and best possible charges
For the remaining part of this business Plan, including the detailed financial analysis, call any of our business plan consultants on 08105636015 or 08076359735 or 08113205312or send me an email at dayohub@gmail.com .
We help institutions and organizations to write concepts and implement Business Plan and also train on business Plan writing in Nigeria.
We can help you write a detail, strong and winning business Plan for any use.
Call any of our business plan consultants on: 08105636015, 08076359735 and 08113205312.
or Send me an email at: dayohub@gmail.com .
Click here to access my free E-book and newsletter on Grants opportunities in Nigeria and other business opportunities and information to help you discover, develop and fulfil your business potential.