Executive Summary of Auto-repair Business Plan in Nigeria
Overview
The purpose of this business plan is to raise N10,000,000 for the development of an automotive repair shop while showcasing the expected financials and operations over the next three years. PATILAD AUTO REPAIR is a professional auto repair shop that use computerized automotive diagnostics equipment and tools to diagnose and fix your Asian, European & American petrol & diesel engine vehicles right the first time. We are committed, honest and quality focused. Our auto technicians are professionals trained with the latest technologies, we use the best diagnostic equipment/ tools & our automotive services are cheap & efficient. PATILAD AUTO REPAIR will tune up and adjust your vehicle system to maximize performance. Our customer service policy ensures that all automotive repair and services are done right the first time and puts your car safely back on the road sooner and that you will be completely satisfied.
The Company
When you visit PATILAD AUTO REPAIR, located in Dutse district of Abuja, plot 7, you will meet our team of highly-trained, knowledgeable Nissan, Mercedez, Toyota, Kia, Honda and Hyundai technicians who are ready to handle any problems you experience with your vehicle. Our staff understands everything about these brands. We are opened from 7am to 5pm every week-days including Saturdays but closed on Sundays.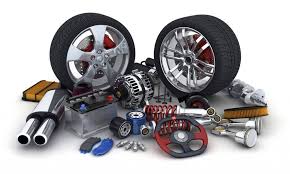 VISION
To grow until we become Nigera's number one Auto Repair, service and auto part sales brand.
MISSION
To provide Nigerians with the highest quality of variety of auto repair services and products at the best possible price.

Our mission is to become the recognized leader in its targeted market for car and truck repair services.

Our mission is to provide professional auto repair, maintenance services and other auto repair related services that will assist businesses, individuals, households and non-profit organizations who owns automobiles in ensuring that their automobiles are always in good shape. We want to build an auto repair garage that can favourably compete with other leading brands in the automobile maintenance and repair services industry.
OBJECTIVES
To create a service-based company whose goal is to exceed customer's expectations.

To increase the number of clients served by at least 20% per year through superior performance and word-of-mouth referrals.

Achieve healthy earnings in the first year of operation.

Maintain a midrange gross margin throughout the first 3 years of operation.

To develop a sustainable start-up business, contributing to increased employment of community residents.
Keys to Success
Expedient and convenient auto repair services.

Growing and maintaining a referral network of local towing service companies.

A wide range of auto parts inventory that is (nearly) never out of stock.

Rapid order and delivery of major auto parts items.

Building and maintaining strategic alliances with car distributors and other industry related business partners;

Adopting a customer- and market-focused sales and marketing paradigm; and,

Managing the business by implementing, and consistently measuring and adjusting the fundamentals to ensure our processes ensures the desired results.

Outstanding customer service.
Products and Services
PATILAD AUTO REPAIR services includes:
Engine performance/tune up, batteries and electrical check and repairs, wheel balancing and alignment, suspension and steering, oil change services, diagnostics services, body shop for premium collision repair for your vehicle, air conditioning services and brake services.
The Market
Individuals and businesses have increased demand for auto repair services, as rising per capita disposable income and corporate profit encourages consumers to opt for auto repair and maintenance services over do-it-yourself repair. Going forward, disposable income levels are expected to continue to grow, encouraging some consumers to spend more on the maintenance and repair of their automobiles.
Before starting our auto repair and maintenance garage in Dutse Abuja, we conducted a market survey and feasibility studies and we are certain that there is a wide range of both corporate and individual clients who would need the services of auto repair and maintenance garages especially haulage companies and transport companies.
Competition
Our competitors include;
Abex Autos Nigeria

Carmax Autocare Center Limited
Princelink Technologies Ltd
Our Competitive Edge
PATILAD AUTO REPAIR Repair will succeed by offering its customers high-quality, rapid, and convenient auto repair service. Additionally, PATILAD AUTO REPAIR Repairs will succeed by ensuring a full range of auto parts inventory and rapid shipping capability of major auto parts. Also, we will focus on customer convenience by offering unlimited shuttle service, rapid turnaround on auto repair jobs, and a referral network of a few local major tow truck companies.
Management Team
Igbokwe Ifeanyichukwu – Ifeanyichukwu is the owner of PATILAD AUTO REPAIR, first class business man of over twenty years' experience. NSE Certified Master Technician, A1 Engine Repair, A2 Automatic Transmission/Transaxle Repair, A3 Manual Transmission and Axles, A4 Suspension And Steering, A5 Brake Systems, A6 Electrical And Electronic Systems, A7 Heating And Air Conditioning, A8 Engine Performance, L1 Advanced Engine Performance Specialist, C1 Service Consultant, P2 Automobile Parts Specialist
Read Also : executive-summary-of-multimedia-business-plan-in-nigeria
OYEBADE Adejumobi Ademola – Demola is a graduate of mechanical engineering from University of Lagos, who has been professionally working on cars for 10+ years. He has 2 ASE Certifications in Steering/Suspension and Brakes, and a MACS Certification in A/C. He is our chief technical director.
Mr Dayo Adetiloye – (B. Agric., MBA, and PMP): He has over 15 years' experience in business management, business start-up dynamics, financial management of business and overall business growth and development. He is an alumnus of Enterprise Development Centre (EDC) of the Lagos Business School (LBS), Pan Atlantic University (PAU). He is our business development strategist and a strategic partner.
We brought to the business:
Educational skill and practical experience in the Auto Repair business.

Capacity to consistently provide high quality services all year round.

Valuable processing skills that makes us own the value chain to a good extent.

Quality processed product and good understanding of the market trend especially as it is affected by seasons.

Our staff brings operational, marketing and promotional skills to the business.
Financial Considerations
PATILAD AUTO REPAIR seeks N10 million in long-term financing to cover start-up costs, equipment, building expenses, and working capital.
Funding for the launch of the business is provided primarily by equity from the partners and investors.
Our market survey and research shows that PATILAD AUTO REPAIR holds the promise of reaching positive cash flow in its 7th month of operation. The advantage of this, is the provision it makes for accelerated repayment of its loan obligations, as well as for dividends to be paid to the owners.
Revenue is expected to amount to N12,984,326 and profit N3,592,736 in our first year of operation.
To buy the remaining part of this business plan, including the detailed financial analysis, call any of our business plan consultants on 08105636015, 08076359735, and 08113205312. You can send a WhatsApp message or email us at dayohub@gmail.com or info@dayoadetiloye.com.
We help institutions and organizations write concepts, implement Business plans, and train on business Plan writing in Nigeria.
We can help you write a detailed, bankable and comprehensive business plan for your business idea.
Call any of our business plan consultants on 08105636015, 08076359735 and 08113205312
Or send a WhatsApp message or email us either at dayohub@gmail.com or info@dayoadetiloye.com.
Click to buy this business plan now & download it immediately from our online store.