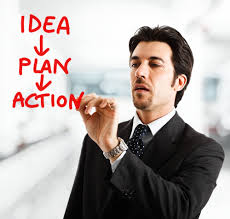 "Every Business Fortune is built on Ideas"
                                                                    – Bishop David Oyedepo
The common question most people ask is, "how do I know the type of business to write for YouWiN3 Business Plan competition?"
There are so many ways to generate business ideas and opportunities. You have a great role to play if the business must be successful.
Poverty is lack of creative idea and initiative. A low-income limits opportunity for self actualization. Somebody said sometime ago, that people don't have money problem, it is an idea problem people have.
Click to Read YouWIN Stage One Sample Questions and Explanation to Prepare for YouWiN 3
Poverty is a thing of the mind and inability to sight opportunities. The word POOR could be said to be an acronym for Passing Over Opportunity Repeatedly. Where there is no vision, people become blind to opportunities.
Business enterprise is about solving problem and meeting needs. Human wants are unlimited and they are insatiable. Thus, an entrepreneur is provided an opportunity to put resources together to provide goods and services that satisfy such needs, thereby making profit for himself. Opportunity may arise from dissatisfaction with current ways of satisfying existing needs.
For example, it is possible that in your area, the restaurants are not providing satisfactory service. You can establish a fast food outlet there. There is a story of someone who started selling books on campus, because he could not find a place to buy good books.
As needs arise, just be meeting them by Inventing and innovating. Necessity is the mother of invention.
Above all there are supernatural and natural or physical processes of generating ideas.
Poverty is lack of creative idea and initiative
 SUPERNATURAL PROCESS
It comes by praying, Studying and meditating on the word of God is germane to generating ideas. The power of God is found in meditation. Open up your mind to the intelligence of God. When you engage your mind, revelation starts to come in. God will begin to transfer the heavenly frequencies of ideas into your mind because the windows of heaven are open into the windows of your heart.
Idea born of God overcomes the world. God can tell you the possible needs of man that you can meet. God can also give you an idea that the whole world need and is not in existence at all. Somebody started producing cars, airplane, mobile toilet e.t.c. Giving can also stimulate your ability to receive heavenly ideas by giving your tithes, giving to the poor and to the man of God in your life.
 NATURAL PROCESS
The natural or physical process is by finding a need and filling it or providing solutions to problems around you. Sampling an existing process or product, creating a need. Travel to new places to get exposed to new ideas.
God can tell you the possible needs of man that you can meet
 Everything is always impossible before it works. That is what entrepreneurs are all about-doing what people have told them is impossible.
-Hunt Greene
Apply for Youwin3 @ www.youwin.org.ng