Guide on how to Relocate from Nigeria to Rwanda
Q= Who exactly is this relocation guide made for?
As long as you have a guaranteed source of income and you are fed with everything happening in Nigeria
Then, this guide is for you
 However, it's not for you if you are a student looking for international universities to study
 Or you are unemployed and you are looking for job opportunities
Q= How much do I need to relocate to Rwanda?
Like I said earlier, you need less than N500,000 to settle down in Rwanda
 But because of feeding and other expenses, it's advisable you have $2000 (A million naira) before you relocate to Rwanda
Q= What are the things I need to relocate to Rwanda?
Well, you don't need an arm and a leg
 All you need is your money, a valid international passport (Valid for 6 months), and proof that you have a guaranteed source of income
 Which includes valid employment if you are a remote worker or a freelancer
 Or proof of earnings if you are an internet marketer just like me
 Or a business certificate if you plan to move your business there
 And you are good to go.
Q= I am not a freelancer or an internet marketer or a business person but I can afford the relocation money. Can I also get access to the guide?
As long as you have the money and you can prove that your income source is legal.
 You are 100% qualified to lay your hands on the guide and relocate out of Nigeria…
 And save your head from all the chaos happening in Nigeria.
 Ready to leave Nigeria and her problems for good?
Click here to get the
 Here is the button to click:
https://app.expertnaire.com/product/6752754464/7381235295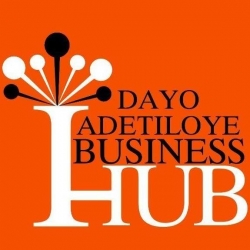 Latest posts by Dayo Adetiloye Business Hub
(see all)