How not to Graduate into Unemployment, even if You are Going to Finish with a 3rd Class in School
…Except, You Are Not Ready to Develop Yourself
Tell Me What To Do Now!
From the desk of Dayo Adetiloye
Lagos, Nigeria.
Dear Student,
Are you a student thinking of what life after school will look like?

Are you thinking of how to discover and use your talent to earn regular income as a student?

Will you like to become an entrepreneur for financial freedom?

Will you like to Excel Academically?

Will you like to learn how to combine academics with business?

Do you want to earn a side income as a student?
If you answered yes to any or all of the questions above, then I will implore you to put aside whatever it is you are doing right now and pay rapt attention to everything you are going to read on this page like the success of your life depends on it…
…because the truth is, it does
I must be honest with you…
Over 500,000 students Graduates every year, only 10% of them get jobs immediately, according to an online report. our parents told us to go to school, graduate with good grades and get a Job but the reality is that, that ideology has enslaved a lot of young jobless graduates across Africa.
Now is When you Should Start
How old are you now! Your colleagues all over the world at your age are already impacting their world but here our educational systems are not helping matters.
Do you have ideas in your head?
Now is when you should start. You must learn how to combine things together as a student, ranging from Academics, Business, Fellowship, Politics etc.
To be able to do all this and be very effective, you need knowledge.
The Days of I am Too Young to Make Impact are over.
You Need to Get Serious with Life
Someone once said, you will be what you are today in the next 5 years except the friends you move with and the books you read.
You have to leave your life deliberately. You have to get serious with your life. Ask yourself questions like, in the next 10 years, what area do i want your life to define. Which sector of the economy do i want to make impact? Is it ICT, Entertainment, Sport, Media, Family, Education, Business, Governance etc? Which area do you want to make Impact, Influence and Income. These are the 3 big I(s) you need to settle now as a student.
Just give me 5 minutes of your time, and I am going to show you, the secrets to overcome all these challenges that are before you. And you will graduate as valuable human being that top companies will want you to work for them or you just start a good profitable business after school.
But before I do that, I am sure part of you is asking, who is this guy and why should I listen to him?
My name is Dayo Adetiloye
I am a Business Planning and Development consultant, Speaker, Trainer, Author, Coach,  Blogger and Network Marketing Professional.
I am the founder of Dayo Adetiloye Business Hub, a platform that has empower young people with coaching, mentoring, training, grants and business opportunity.
I graduated in 2009, about 11 years ago from the department of Soil Sciences, Faculty of Agriculture, Obafemi Awolowo University, Ile Ife, Osun state, Nigeria.
As a student, I was combining Academics, with business, fellowship and politics. I sold a lot of things ranging from clothes, photography, greeting cards, training etc.
Upon graduation, I volunteered in a business school where I learnt a lot on business. I went for NYSC in Ogun State Nigeria, Later I came back to same school to do Master of Business Administration (MBA).
Presently I have enrolled for Doctorate of Business Administration in a school outside Nigeria.
As a student, I knew I will be in the business world impacting lives, which I am doing now.
I was given several awards as a student, most enterprising student top most of the awards.
Let Me First Show You How I Did Not Graduate into Unemployment
As a student, I invested into books, I read a lot, and I bought a lot of books. Those books are collection on business, wealth creation, personal development, faith etc. The worth of my books can buy a car as a student. I escape unemployment because of the knowledge that I have.
Can you imagine, some of my school mates now are still looking for greener pasture. I have learnt how to create greener pasture myself as a student.
So, Here Is How Not to Graduate into Unemployment
Discover yourself: You are on earth for a purpose. Early discovery creates striking Accomplishment.
Invest into knowledge: Invest into good books and materials that can help your destiny. Someone said 'destiny is like a stock exchange; people are changing levels per time.' It is investment in knowledge that can create your actual future.
Get a Mentor: People in the field you admire to be with, connect to them to pull you up. I was also mentored to be able to achieve a lot that I have become over the last 10 years.
Introducing
Unleashing Your Entrepreneurial Potential For African Students
Give Me this Book Now.
You will have opportunity to instantly download and have access to this powerful experience and information I shared that helped me to combined Academics with business, fellowship and politics on campus, but more importantly how I developed myself personally and I became delivered from unemployment monster!
Here is the content and what you will learn in each of the chapters of this book.
CHAPTER 1
SCHOOLING FOR A SEASON
"There is time for everything under the sun" – king Solomon                                                                                                                                                                  
CHAPTER 2
UNVEILING THE STUDENT ENTREPRENEUR AND HIS CHARACTERISTICS
"Entrepreneurship will become a core skill which all our young people will need to exploit the opportunities emerging from science and technology, culture and communications. " –Tony Blair
CHAPTER 3
PATHWAY TO ACADEMY EXCELLENCE
"Excellence is the attainment of the highest level of quality and perfection. Being excellent means becoming a person of distinction. " –Dag Heward-Mill
CHAPTER 4
BALANCING ACADEMICS EXCELLENCE
"No one lives long enough to learn everything they need to learn starting from scratch. To be successful, we absolutely, positively have find people who have already paid the price to find people who have already paid the price to learn the things that we need to learn to achieve our goals.  "-Brain Tracy
CHAPTER 5
HELP FOR THE ACADEMICALLY CHALLENGED ENTREPRENEUR
"Failure is only the opportunity to more intelligently begin again."-Henry Ford
CHAPTER 6
BUSINESS OPPORTUNITIES IN THE HIGHER INSTITUTION
"Finding something you like to do and make it pay." –Harvey B. Mackey
CHAPER 7
PERSONAL DEVELOPMENT
"It better to be prepared for an opportunity and not have one, than to have an opportunity and not be prepared."-Glen A. Mc Quirk
CHAPTER 8
MIND YOUR MIND
"Whether you think you can or whether you think you can't…you're right" –Henry Ford
CHAPTER 9
GENERATING BUSINESS IDEA AND OPPORTUNITY
"Every business fortune is built on ideas.  " –Bishop David Oyedepo
CHAPTER 10
HOW TO GET THE STARTING CAPITAL
"Provision follows vision. A venture so passionately planned with unwavering effort to make it succeed is bound to attract its material equivalent." –Ayo Adedeji
CHAPTER 11
STARTING OUT
"Everything you see exist because someone, somewhere had an idea that they acted upon"
-Glen A. Mc Quirk
CHAPTER 12
ON YOUR WAY TO FINANCIAL FREEDOM
"But thou shalt remember the lord thy God, for it is he that giveth thee power to get wealth, that he may establish his covenant which he sware unto thy fathers, as it is this day." –Deuterononmy8:18
CHAPTER 13
DEVELOPING YOUR MARKETING, SELLING AND NEGOTIATING SKILL
"There is only one boss: the customer. And he can fire everybody in the company, from the chairman on down simply by spending his money somewhere else" –Sam Walton
CHAPTER 14
ACADEMICS, BUSINESS MODELS, AND STRATEGY
"Money flows in the direction of those who sit down to set definite goal and think through on how to accomplish those goals." –Sam Adeyemi
CHAPTER 15
MULTIPLE STREAMS OF INCOME
"All wealth comes from adding value, from producing more, better, cheaper, faster, and easier than someone else." –Brain Tracy
CHAPTER 16
SOLVING PROBLEM OF MULTITALENTED ENTREPRENEUR
"When you focus on your focus, you will soon be focus of those around you" –Andrew Ajeigbe
CHAPTER 17
NETWORKING STUDENT ENTREPRENEUR
"You can't fly with the eagles if you keep scratching with the turkey." – ZigZigler
CHAPTER 18
SUCESSFUL PERSONALITIES OF STUDENT ENTREPRENEUR
"Success seems to be connected with action. Successful men keep moving. They make mistakes but they don't quit. " –Conrad Hilton
CHAPTER 19
ENTREPRENEUR AFTER SCHOOL
"The price you pay for life today determine your value tomorrow. " –Bishop David Oyedepo
CHAPTER 20
LAST WORD
A  Small jack can lift up a great car; small hinge moves great doors and small keys open great locks.
Hear what lecturers, pastors, parents, students, motivational speakers and business leaders are saying about this book: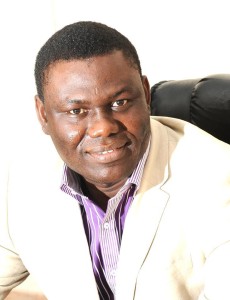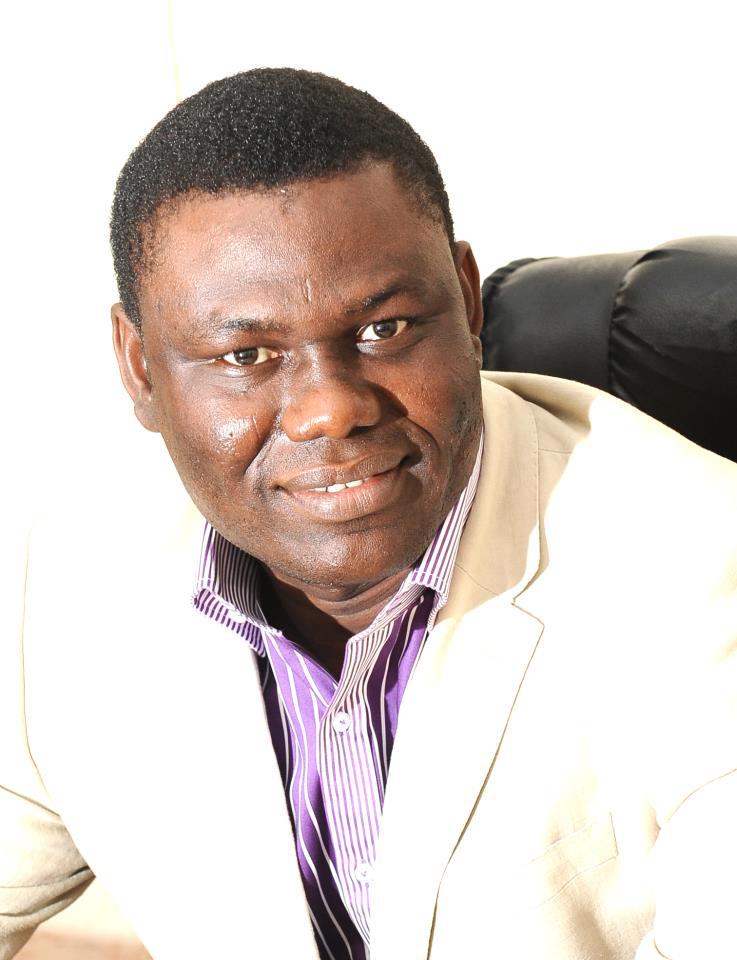 "This book is a classic and I strongly believe it can truly unleash the entrepreneurial spirit in every student."
– Segun Obadje,
Set-Man and Senior Pastor,
God's Love Tabernacle Int'l Church.
Lecturer, Obafemi Awolowo University.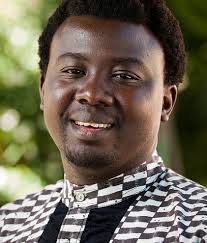 " Dayo has distinguished himself as part of the group of doers by placing
this book in the hands of young people who must stop waiting — and most create opportunities. In Unleashing Your Entrepreneurial Potential (For African Students), Dayo offers tips that are sure to lead students towards the opportunity of making the best of their school years.  The tips that Dayo discusses in this book will help students develop skills that will make them maximise their school years. Read this book, and make sure you practice the principles of success in it. Unleash your entrepreneurial potential!"
'Gbenga Sesan,
Executive Director,
     Paradigm Initiative Nigeria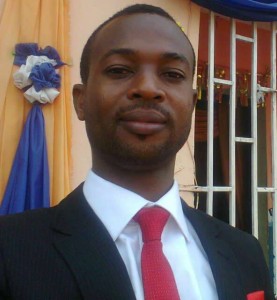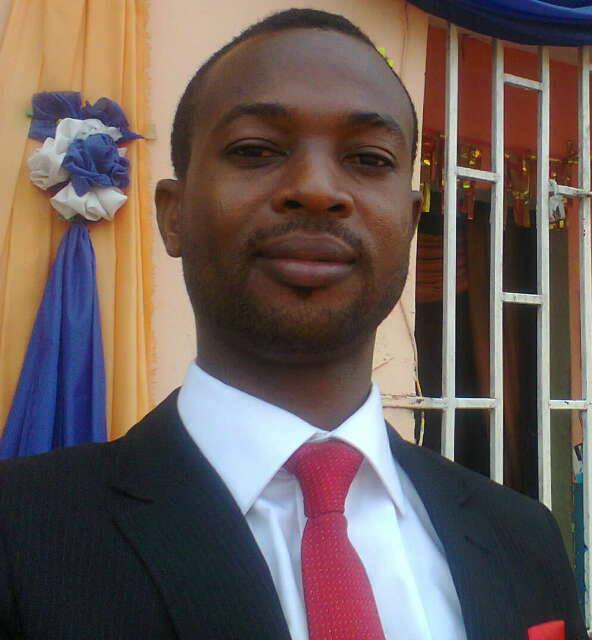 "This book bridges the missing link in our education system. There is no better time to teach students and youths the skills in this book than now, as it will liberate them from financial bondage to become financially independent.
I therefore, strongly recommend it to be used as text-book in our secondary schools and higher institutions.
– Favour L. Idogun
Founder and President,
Inspiring Students Unlimited Network (ISUN)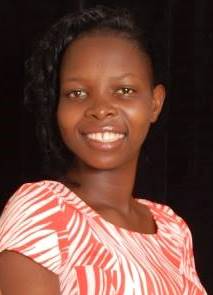 This book is uniquely designed to help unleash the entrepreneurial potential of both students in higher institution and young secondary school students that are about to gain admission into higher institution. It is a must read!
– Bunmi Arowosafe
Proprieteress,
Life Moulding School (LMS)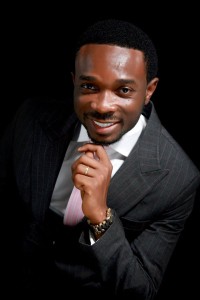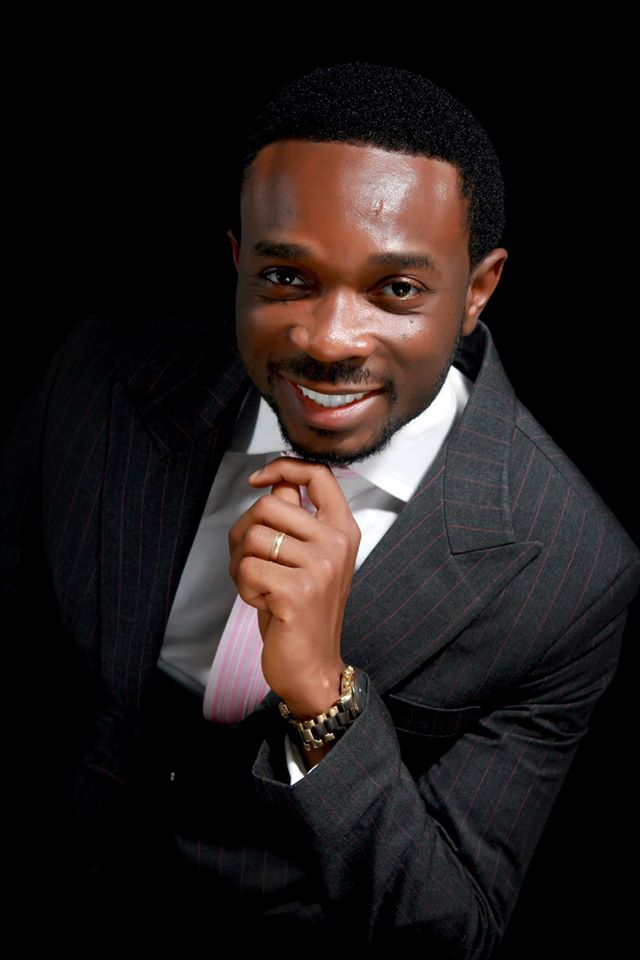 "I particularly recommend this book for its simplicity approach as well as the practicality employed by the author. Here is a material that contains instruction on how to strike a balance and succeed in academics and enterprise at the same time. It is a good read!"
– Peter Alabi
Lead Pastor,
Rhemaword International Christian Center.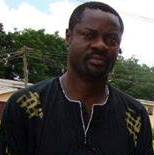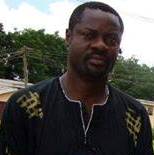 "I recommend this book as a manual for every student and young entrepreneur with the dream and vision of becoming an employer of labour instead of a job seeker"
-Saint Kunle Agboola
Lecturer,
Federal University of Agriculture, Abeokuta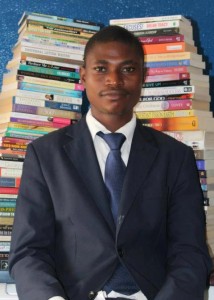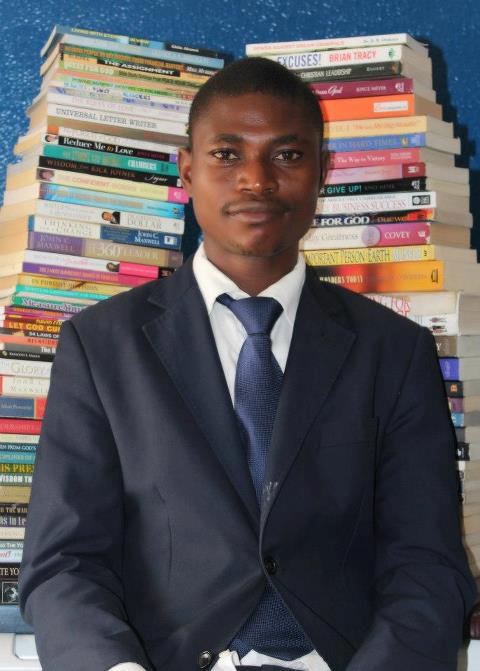 "This book does not only instruct but also inspires, easy to read but difficult to forget. Many people will read and reap the benefits for a lifetime. What a deep wisdom mixed with common sense. Unleashing your entrepreneurial potential is a matter of priority and urgency in this generation."
– Andrew Ajeigbe
Coordinator,
Society for soul.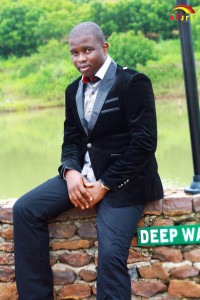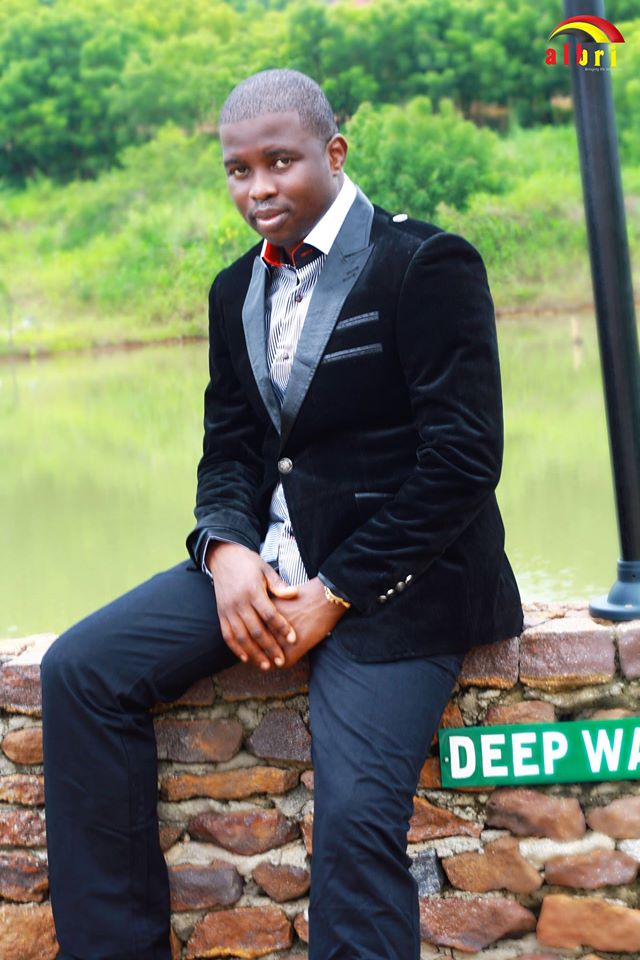 "I encourage students to take advantage of the powerful insights shared in this book. This book will inspire and motivate you to greatness.
I wish I had access to the book while I was in school."
– Seyi Awobadejo
Coordinator,
Wisdom Training Center.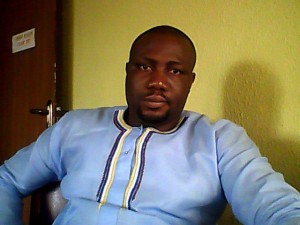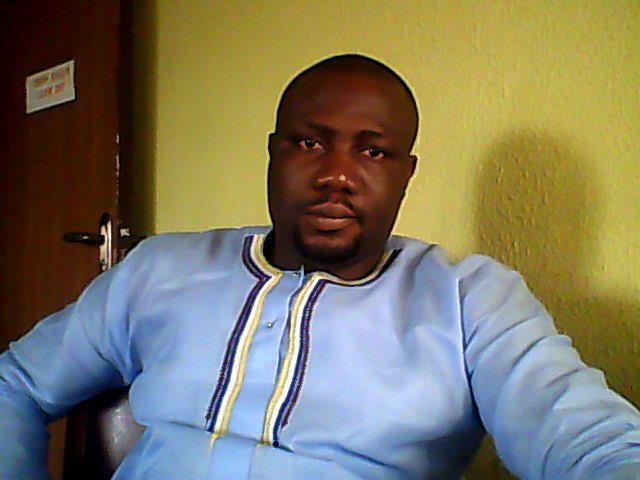 "Incisive and straight to the point! Dayo has answered the very many questions of all would-be entrepreneurs. If I had known some of these truths as a student, I would have doubled my present status. This should be a guide for anyone aspiring to venture into business now or in the future."
– Kamal Oyedule
Managing partner, Impetus Tactical Solution.
Happy People!!!
This Is Irresistible Offer Is Out of This World…. You Need to Act Fast!
GET YOUR COPY NOW!
You'll Also get some Golden Bonuses
The first 20 people who Invest Today will get…..
BONUS #1
Unleashing Your Entrepreneurial Potential For African Student E-book (PDF)
Value: ₦5,000 –  It's free today
BONUS #2
25 Businesses you can do as a student with ₦5,000 E-book PDF
Value: ₦3,000 – It's free today
BONUS #3
How to turn Your Phone to an Asset through Recharge and Get Paid business. Startup with Just ₦5,000.
BONUS #4
 Join my online business development library and have access to my over 200 wealth creation and business development books and material (Telegram)
worth ₦20,000 (T
BONUS #5
Join my special telegram group for students where I answer their questions.
Value: Priceless – It's free today
The Total Value for Unleashing Your Entrepreneurial Potential for African Students + all the Bonuses ₦100,000
My Goal is to help you escape unemployment after graduation. And also make side income as a student.
And also make it extremely hard for you to say No to this offer even if you are currently broke…
Because you and I know that every information above is what you need to escape unemployment.
Even if you pay N30, 000 Now, I know it's worth it simply because I am sure you will start adding value and start making money after a month of our interaction.
But I have noticed that the average student in Africa do not have N30, 000 to spend on their personal development.
You might say it is because of covid-19 and all that, I have decided to give you everything for N5, 000
The Unleashing Your Entrepreneurial Potential For African Student and all the bonuses, for only N5, 000
I want it now
Wait!!!!!
              Here's A Limited Deal
I am currently doing some marketing experiment to see which price point work best.
So for the first 20 people… The price will be only N1, 000.
After the first 20 people,
I will remove all the bonuses and increase the price to N5, 000, then N10, 000. I will also start selling each of the bonus separately for N10, 000.
There is a possibility the price might increase tomorrow or maybe midnight. It's hard to say, but the price must go up from N1, 000 to N5, 000.
If you are interested in getting Unleashing Your Entrepreneurial Potential for African student + all the 5 hot bonuses today
Pay only N1, 000
(Save N4, 000 – Don't pay the full price of N5, 000)
Need help with Deciding?
Call or whatsapp
08060779290
Click to chat on whatsapp
My Friend Listen…
N1, 000 is nothing compared to the value you will be setting from this exposure to my content considering the fact that you will be able to overcome the monster called unemployment.
Imagine never running out of cash again because you know how to generate regular income from your skill and talent.
Imagine you can now do well as a student learning how to combine academics with business and other things.
Imagine becoming high in demand in the labor market because you had experience of managing your own business as a student in your CV.
Imagine never having to be broke or poor again in your life.
YES! I Want it
Are you thinking if this is right for you?
Even if you come from a rich family, you need the knowledge to be able to perpetuate the wealth of your family that is why your parent sent you to school. Your Business sense must be correct to take the family business to the next level.
More so, I know 90% of the student in the higher institution are from middle class and poor background. The fact that you are from poor background does not have to put your back to the ground. Top is your place! If you are born poor is not your fault, but if you die poor, it is your fault.
Frankly speaking, you can close this page right now and then go and continue with your current level of knowledge and don't build a good CV, the labor market is waiting for you. One of the questions you will asked in interview panel is what did you achieved on campus?
I have to put these resources together because as a student, I looked for resources to help students combine and balance academics with business but I did not see.
30 Days Money Back Guarantee
If in the next 30days after purchasing a copy of Unleashing Your Entrepreneurial Potential and you feel that you did not derive value from it. Just shot me a mail to dayohub@gmail.com or call 08060779290 and let us know.
I will gladly, refund your N1,000 plus another N5,00 out of my pocket to buy yourself ice-cream and chips.
That is total transparency, because that's the way it should be, you can take me up on this offer now, trust me, you won't regret it.
How to pay
Total value worth – #100, 000 +
Normal Price – only #30, 000
Normal price – only #50, 000
Today's special price
N1, 000
Warning: I will be increasing the price to #5,000 – without any announcement after the first 20 people can gain access.
Pay only – N 1, 000
Save N 4,000 – Don't pay the full price of #5,000
To Buy Now
Pay Online
Pay with paystack! After payment online with your ATM Card …. You'll be redirected to member's page to get your course and Bonuses
https://paystack.com/pay/unleash
Pay through Bank Transfer
If you are afraid of paying online with your ATM card, then you can pay into my corporate Account or personal account from any bank of your choice below.
To Make Payment, follow this Procedure
You can pay though USSD Code, Online Transfer, Mobile Transfer
Bank: United Bank for Africa (UBA)




Account Name: Dayo Adetiloye Business Hub




Account Number: 1019877638




Account Type: Current.
Bank: GT BANK
Account Name: Adetiloye Adedayo Patrick
Account Number: 0037218392
Account Type: Savings
Bank: ACCESS BANK
Account Name: Adetiloye Adedayo Patrick
Account Number: 0033807847
Account Type: Savings
Bank: FIRST BANK
Account Name: Adetiloye Adedayo Patrick
Account Number: 3087803393
Account Type: Savings
After Payment,
Send the following Information:
Your name, phone no, email address, Location, Sex, Bank paid to, amount, and UNLEASH , send via text message or whatsapp to 08060779290
 e.g Dayo Adetiloye, 08022345890, dayohub@gmail.com, Lagos, Male, UBA, N10,000, UNLEASH. Send it to 08060779290
Everything will be delivered to you within 24hrs.
Question People Are Asking
What format is the book going to be delivered?
The book will be delivered as E-book in pdf version they are not physical books so you don't need to wait for days to have them shipped to you.
What platform is the online library going to be and the one year consultation?

It will be on a private telegram group. So, you will install telegram app on your phone.

I don't have laptop, can I read the E-book on my phone?
Absolutely yes, you can read on your phone.
How long will it take to get access to the E-book?
You'll have immediate access if you pay online, on the next page, after online payment, you will access the link to download it immediately. If you pay through bank transfer, your payment will be confirmed within 30 minutes and you will get instant access just send your payment info and email address as instructed.
I can't buy it now, when will the offer be opened again?
For the next 48hrs, the price will be only N1, 000, but will turn to N5, 000 after 48hrs.
Who can I reach if I have online payment issues?
Call or Whatsapp 08060779290 or send email to dayohub@gmail.com
How can I get the physical copy?
We are focusing on the E-Copy to be delivered to you online because we don't want you to buy N1000 book and use another N1000 to N3000 to deliver it. However, you can come to our office in Lagos precisely No 17, Community Avenue, Magboro, Lagos -Ibadan express way to get it. A copy is till N1000. Call or whatsapp 08060779290 before coming.
                             Thanks for taking you time to read this
I look forward to hearing your success story
Dayo Adetiloye
International business Planning and Development consultant
Pay Now to Avoid Paying More Later
How not to Graduate into Unemployment, even if You are Going to Finish with a 3rd Class in School
Read Also: A-fail-proof-formula-to-writing-a-grant-winning-and-bankable-business-plan-without-paying-a-consultant