A brand ambassador is anyone who represents a business or brand in a positive way, by expressing the company's message to consumers and in essence; acting like the "voice" of the company or brand. So a brand ambassador typically educates consumers about a company's product with the aim of getting them to fall in love with the products they represent. They are usually well equipped to answer any questions the general public may throw at them concerning the products/services they represent.
The major role of a brand ambassador is therefore to attract customers to the products and/or services they represent.
Brand ambassadors help to increase brand awareness through promotional strategies, and increase product sales by influencing a larger circle of customer base to patronise the brand.
Being a brand ambassador especially for a product you love and really appreciate can be a totally exciting and fun experience for anyone. Are you looking to becoming a brand ambassador in Nigeria? Here's how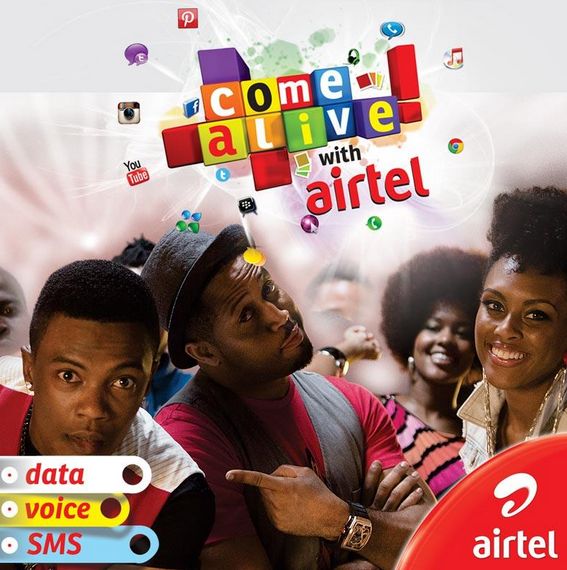 The fundamentals
Granted. The term brand ambassador may synonymous to celebrity to a lot of Nigerians out there. But you see, for a celebrity or anyone to become a brand ambassador, a company needs to; first, see you as a role model. So you see, you don't have to be a celebrity to become a brand ambassador. Anyone can be a brand ambassador, provided you follow the following basics.
#1.  Build an image or a profile
This involves self-branding to create the kind of profile that can influence public decisions. Here are some measures to take for building your public image or self branding
Be good at what you do. To build a reputable public image you must have attained some level of expertise in your own field. You've got to be able to represent your career or profession optimally.

Be your best at all times. Brand ambassadors are seen as 'idols', so be prepared to fit well into that description

Have a strong and relevant online presence. Create a website if you don't already have one. You could decide to have a blog to be able to connect with a larger audience. Consistently put up posts that speaks for who you are. Leverage your leadership skills to be a solution to societal problems.

Whatever you do, remember to play an active role in developing communities. There are so many volunteer program in Nigeria that you can be a part of. Identify with these bodies to help change your world. Reach out to people in your own little way, you should never take volunteer work for granted. It is humbling to be able to serve sacrificially.

Be SDGs conscious. Whatever it is you do; ensure that it promotes sustainable development goals.

Your social media following. A large social media following will inadvertently boost your public image. Leverage all social media platforms such as Facebook, LinkedIn, Twitter, and Instagram to grow a following

Be a good networker. Networking is an important aspect of self branding. As a brand ambassador, you've got to be great at networking.

Have a professional photo collection. Go for quality photo shoots and work to create a collection of photos

Public speaking. If you don't have public speaking skills, then you need to enroll for a public speaking course and get started immediately. As a brand ambassador you MUST have great public speaking skills.

Have a good skill set. Having a good skill set is important for self branding. You must have great leadership skills, interpersonal skills, communication skills, public speaking skills, networking skills, promotional skills and so on. The importance of a great skill set for self branding cannot be overemphasized.
#2.  Register with brand ambassador agencies
Getting registered with a brand ambassador agency will open you up to a lot of opportunities. The brand ambassador agencies act as middlemen between companies and brand ambassadors. Their job is to link companies in need of brand ambassadors to the individuals who wish to be brand ambassadors. These companies are aware that brand ambassador agencies will have a large pool of potential brand ambassadors registered with them; so whenever these companies are in need of brand ambassadors they reach out to the agency. So get registered with a brand ambassador agency to increase your chances of landing brand ambassador endorsements; the more agencies you register with, the higher your chances.
You can browse the Internet to access brand ambassador agencies around you that you can register with.
#3.  Become an 'idol'
Like I already stressed; you need to be really good at what you do, in whatever career or professional you may be in; strive to maintain a leadership role there. If you're a fashion designer; be a fashion idol, if you're a teacher; be a star, if you're a footballer; be a football idol, if you're a musician, be an idol. Be the very best you can be. Being an idol means being the very best you, you shouldn't try to copy or imitate anyone. Just be yourself. Be real and true to who you are. Be strong. Be grounded. Be a voice. Be a force. Be unique. You've got to be able to sway the crowd and win the hearts of millions of people.
#4.  Take and win big contests
Participating in major contests in and around Nigeria will surely open you up to endorsement deals. Your aim of course should be to win in the contests; still, even if you don't; your participation in such mega contests gives you the exposure that may actually get you an endorsement deal; you never know. These days brands like Glo, MTN, Coca COLA are beginning to organise more and more contests, with the winners ending up with large sums of cash prizes along with endorsement deals.
These brands organise reality TV shows and contests, for example, the Star Quest, MTN project fame, Peak Talent show, Big Brother Nigeria, and so on. The emerging winners automatically become brand ambassadors.
#5.  Getting and responding to offers
The brand ambassador agencies you registered with will always send you notifications as to job openings from time to time. Whenever you receive a job notice, the agency will provide you with the details of the job and how to go about your registration. You needn't apply for a brand ambassador job that doesn't suit you, so before you apply for the job, ensure you read and understand all the details of the job; what products and/or services you will be promoting, and all other requirements such as the date and time of promotion, its frequency, the dress code ( if any), job responsibilities and of course the pay rate.
If you find that the job appeals to you; when applying, follow all the submission guidelines and bear in mind that there are likely so many other applicants for that job. So, you need to be conscious of competition and put in everything you have to land you the deal. Do things with utmost care to avoid ruining your chances at the job.
#6.  Improve your social skills
This is at the very core of endorsement deals. You have to demonstrate great social skills, interactive skills and also persuasive skills.
So many brands in Nigeria, such as Globacom; endorse individuals and celebrities who have managed to influenced millions of Nigerian youths.
You must have a strong social following. Great social skills is a must have for intending brand ambassadors
#7.  Follow up
You need to have a follow up routine after every application you do. The importance of follow up cannot be overemphasized. You don't want to discover too late that you missed a job because you didn't check your emails often enough. Trust me it can be frustrating. So, to avoid this kind of scenario you must ensure that you have a good follow up routine.
#8.  Getting the endorsement
When you eventually get hired for a brand ambassador role, your agency will send you a booking confirmation, and continue to send you more information as regards the deal; such as timesheet, and a report form so that you can report the results and feedback from the people you worked and interacted with while on the job. After completing each promotional assignment, you have to send your timesheet and paperwork to the agency to avoid any delays in payment. This is because the client will send your payment through your agency and never directly to you.
Some attributes of a brand ambassador
Here are attributes and characteristics you should have as a brand ambassador
You need to be tech trained

Exhibit fluency in spoken and written English

Knowledgeable and creative in marketing brands

You must be a good communicator

You must be dependable

You must demonstrate a high level of credibility

You must be able to build and grow relationships

Be a great at networking

You must demonstrate good leadership skills

Must have a large social media following

Must also have a large following in reality
So, has this article been helpful in anyway?