HOW TO SET UP A MICROFINANCE BANK
A micro finance bank is a type of bank  licensed by the central bank of Nigeria (CBN) to provide financial services to its customers: individuals, entrepreneurs and small businesses. Sometimes, such banks operate in low-income regions that need money for development.  Some of these services includes loans,deposits,domestic money transfer among a wide range of services offered.
There are basically 3 types of Microfinance Bank.
(1) Unit microfinance bank – This type requires paid up capital of at least N20million,but without branches/ cash centres beside the main office.
(2) State microfinance bank – This is a lot higher than the unit microfinance bank, with paid up capital of N100million to operate within the state. It requires an approval from CBN to operate and open other branches in the same state.
(3) National microfinance bank– It requires a capital of N2billion and can operate all over the states in the country. Though  each new branch/cash centre must be approved by CBN to start operation.
MICROFINANCE BANK LICENSE REQUIREMENTS
In setting up a microfinance bank some basic things are required which includes:
(A) Application in writing to the Governor of the CBN indicating which of the 3 categories you and your organization are interested in.The application should be accompanied with:
(I) Application fee of N50,000 for unit, N100,000 for state, N250,000 for national in bank draft or e-payment in favour of the CBN.
(II) A deposit of capital requirement of the MFB in an MFB share capital  account with the CBN. This will be released with interest to the promoters after the licence has been issued.
(III) Evidence that the capital requirement paid is acceptable to the CBN and not from an illicit trade, laundered money etc.
(IV) Detailed feasibility report
(V) Certificate of capital importation in case of foreign capital.
(VI) A copy of the memorandum of association and the articles of association.
(B) Letter of intent to pay for the subscribed shares of the proposed MFB by its subscribers.
(C) List of promoters/proposed shareholders,there address as well as the names & address of their bankers.
(D) Particulars of the proposed board of directors.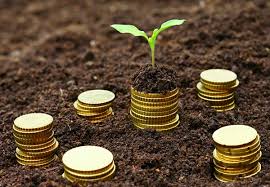 List of Well Known Micro Finance Banks in Nigeria
-AB Micro finance Bank Nigeria
-Main street micro finance bank Nigeria
-Accion Micro finance Bank Limited
-Finer Trust Micro finance Bank
-ADDOSSER Micro finance Bank Limited
-Micro finance Mutual Trust
-FINCA Micro finance
-LAPO Micro finance Bank
-Rehoboth Micro finance Bank
Read aslso: How to Access CBN's N220 Billion Micro, Small and Medium Enterprises Development Fund (MSMEDF)
How Microfinance bank give loans
MFB gives loan to the public and don't exceed 6 months,except in special cases like agriculture will it extend to 12 months.For other projects like property development,it can a bit further to 24 months but won't exceed that period. The maximum principal amount will not exceed  N500,000 or 1% of the shareholders fund.
Also have it in mind that the company must be legally registered with the Corporate Affairs Commission with a small fee.The very minimum requirements are:
-The company must have a registered office in Nigeria.
-The company name must not be exactly identical to any other company name currently held in the registry of the Corporate Affairs Commission
-At least twenty five percent of the authorised shares must be allotted at incorporation
-At least two people above the age of 18 must subscribe to the memorandum and articles of association.
-The total number of members in a private limited company must not exceed 50, not including those who are bonafide in the employment of the company
-The authorised share capital shall not be less than 10,000
After this process is followed,the CBN will vet properly all the steps mentioned and go on to issue an approval in principle (AiP) after interviewing the promoters.The AiP shall be granted by the CBN if satisfied with the overall quality within 3 months of receipt of application.The AiP however does not grant permission to commence operation before the grant of a final licence.
An MFB with the AiP shall be granted final operating licence and commence business after satisfying the following conditions:
-The MFB promoters will submit the following legal documents to CBN to start operation:
(i) A copy of the shareholders register
(ii) A copy of the share certificate of each shareholder
(iii) Form CAC 2 ( return of allotment) filed with the corporate affairs commission (CAC).
(iv) Form CAC 7 (particulars of directors)
(v) Memorandum of association as well as articles of association filed with the corporate affairs commission.
(vi) Opening statement of affairs audited by an approved firm of accountants practicing in Nigeria.
(vii) Certified true copies and the original copy of the certificate of incorporation.
(viii) A copy of the letter of offer and acceptance of employment by top management staff as well as confirmation that the management team as approved by the CBN is in place.
(ix) A letter of undertaking to comply all rules and regulations guiding the microfinance banks
(x) Form  CAC 3 showing the location and address of the head office and branches where applicable.
On the completion of all the process listed above, CBN writes to MFB to commence business after physical inspection of structures has been done. It is required of MFB to inform CBN when they begin operation. Other information to be noted by the promoters who want to set up an MFB are some other fees charged. Application fee for unit MFB N50,000;state N100,000;National N250,000.  Licensing fee for unit MFB N100,000;state N250,000; National N1million. Change of name for unit N20,000;state N50,000;National N100,000.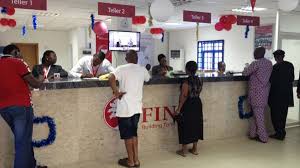 The bank reserves the right not to issue a licence to the MFB about to be set up once it is not satisfied with the structures or after their evaluation.Once a licence is not issued,there share capital and its interest element will be returned back to the promoters.
No MFB shall engage in the following activities once licence is given and business commences:
(1) Accepting public sector deposits except for some permissible activities.
(2) For foreign exchange transactions.
(3) Transaction involving international commercial papers
(4) Clearing house activities
(5) international electronic funds transfer.
(6) international corporate finance
(7) collecting third party cheques and other instruments for the purpose of clearing.
(8) Dealing in land for speculative purposes.
(9) Dealing in real estate
(10) Leasing,renting,sales/purchases of any kind with the directors,officers,employees or persons without the approval in writing of the CBN.
(11) Financing of illegal activities such as gambling,firearms etc
Any MFB who partakes in any of this kinds of transaction or as stipulated in the supervising guidelines regulating microfinance banks will have its license revoked. It is also regulated by provisions in the banking and other financial institutions act (BOFIA) as amended,1990.
Once all the above mentioned guidelines has been followed by anyone who intends to set up a microfinance bank in Nigeria and the CBN is totally satisfied. The microfinance bank will be set up easily.
Conclusion
Finally,a microfinance bank just like other institutions in the financial system is highly regulated by the  CBN.It reserves the right to supervise,regulate,pry into activities carried out,sanction and do whatever it deems fit to any financial institution operating in the Nigerian economy.In bulk of the profits that microfinance banks get comes from the interest on loan repayment by its large base of customers since the loans repayment usually fall under a 12 month/1 year period.
Hence it is highly profitable. Care should be taken however by anyone who wants to set up one to employ competent staf,  to minimize risk by properly assessing applicants before granting loans since it is of unsecured nature.
Once all the above mentioned guidelines has been followed by anyone who intends to set up a microfinance bank in Nigeria and the CBN is totally satisfied. The microfinance bank will be set up easily.
We can help you write a detail, strong and winning business Plan for any use.
Call/WhatsApp any of our business plan consultants on: 08105636015, 08076359735
or Send an email to us at: dayohub@gmail.com.
To know more about what we do, visit our website at www.dayohub.com