HOW TO START A PLYWOOD BUSINESS IN NIGERIA
How To Start A Plywood Business In Nigeria Plywood is a popular interior material for housing, ships, vehicles, and furniture. It is an economical, factory-produced sheet of wood with precise dimensions that does not warp or crack with changes in atmospheric moisture. Ply is an engineered wood product made from three or more 'plies' or thin sheets of wood.
These are glued together to form a thicker, flat sheet. Plywood has the structural strength of the wood it is made from. This is in addition to the properties obtained from its laminated design. Broadly, there are three types of plywood according to the usage.
These are structural plywood, external plywood, internal plywood and marine plywood. Plywood manufacturing is a profitable venture for new entrepreneurs.
The demand for plywood is directly related to the growth of the housing construction sector, household and office furniture's, vehicles assembly and repair service.
While it is capital intensive, wood business in Nigeria is a very lucrative one,  demand and rate of turnover is high in the market. Wood business can enrich you quickly, all it requires of you is to be focused.
Plywood Manufacturing Machine & Unit Setup
You will need to have a total of 1,800 Sq. m area of land out of which 1,000 Sq. m is the built-up area which includes processing area, raw material stock area, offices etc.
The major required utilities of this manufacturing operation are electricity, furnace oil, and water. The list of machinery are as follows:
Peeler

Veneer router

Veneer clipper

Veneer drying machine

Veneer splinter

Veneer splicer

Gluing machine

Conveyor (roller)

Pressing machine

Drying press

Plywood edge making machine

Sanding machine (scraper belt, drum)

Boiler with its accessories

Polishing
Locate a sawmill
As soon as you locate a sawmill (i.e. plank selling market), join their association. There is an automatic and immediate network of potential clients and vendors that will be needed to run the plywood business. Be active immediately and find out issues about the business and how you can get involved positively.
Buying the wood
The most popular place in Nigeria where logs of wood are gotten is J4 forest/bush, Ogun State or the Ondo forest, in Akure, Ondo State. Inquiring on how to buy different types of woods means you have to carefully learn about where to buy your logs of wood from.
Other raw materials required
The major required raw materials required for plywood manufacturing business are Wood logs, Urea resin, Ammonium Chloride and Glue. In plywood manufacturing operation, you can purchase these materials either from a local wholesale market or from manufacturers.
Capital requirements
As a large scale plywood business owner, you will have to invest your capital as follows;
Locating the Ministry of Forestry to be apportioned a portion in the forest/bush where you can directly cut down your logs of wood, and then become a hammer holder. This will cost N1,000,000.

Employ an experienced operator whose job is to cut down logs of wood.

Buy a tractor to drag logs of wood out of the bush which cost about N650,000.

Buy a 6-tyre truck for transporting the logs of woods from the forest to your sawmill. This costs N1,500,000

Buy a sawmill operating machine to saw your wood into different sizes. This cost N1,200,000

Most importantly buy a generator of about 30 k.va N750,00 ( SOURCE: WealthResult)
Plywood Manufacturing Process
Plywood manufacturing process is simple. It comprises of three major steps. These are:
Preparation of logs
This section consists of two major log treatment operations. In the first one, cut the logs by chain saw to the desired length and fed to the lathe to make veneer sheets. In the second part, cook the high-density logs in cooking vats or steam chambers to facilitate the cutting operation.
Veneer manufacturing from logs
Under this process, you will need to conduct several physical actions. The list includes cutting, clipping, drying, joining, etc. You must conduct these from the first section in order to prepare good quality veneer suitable for plywood making.
Plywood manufacturing from veneer.
The initial operation is the preparation of glue for the process. The proceeding step is the spreading of glue on the core veneer sheets and the final is the pre-pressing of the stacked sheets by the cold press.
After pre-pressing, feed the obtained plywood to the hot-press machine. Here, it is subjected to a pressure at a specified temperature. Then, cut the plywood to a predetermined size by cutting machine. The final step of plywood manufacturing is moisture free storage and transport.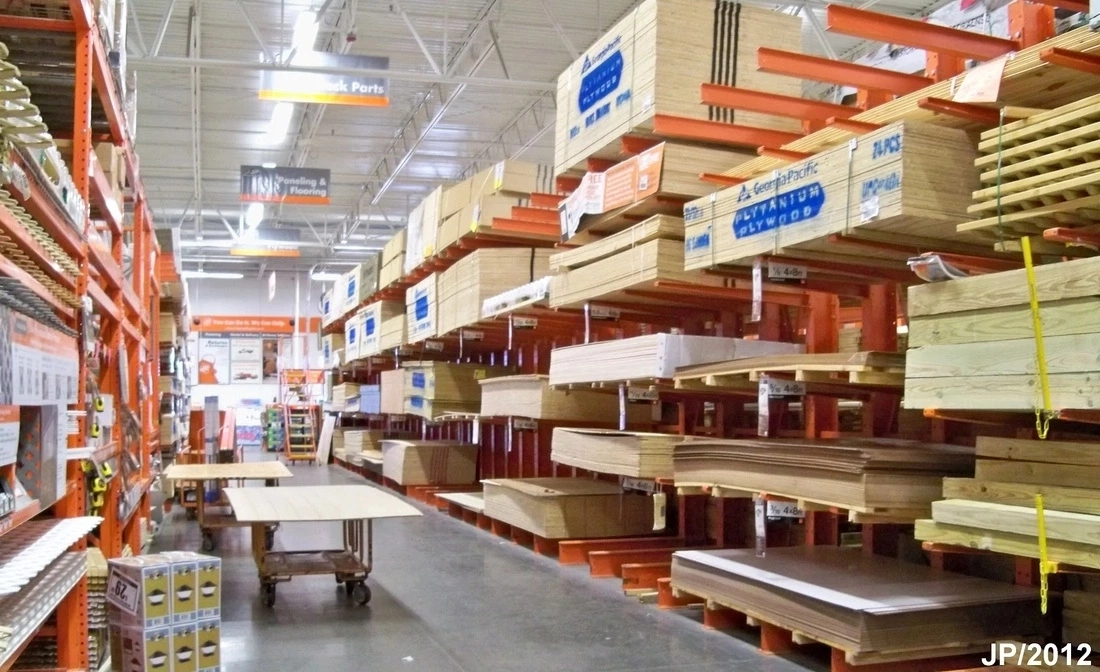 Getting customers
Sourcing for market means inquiring where and how to supply your wood/planks. Network with other suppliers and become a part of them immediately. Search for industries in need of wood products they will appreciate to find the best suppliers for the lowest costs, so always make sure your woods are affordable.
Transporting the wood from source
Transporting your wood from the forest is not free of charge though you have all your instruments to work with. Remember the ministry of forestry will still charge you for moving the woods out of its boundaries. Learn state and federal freight rules and all taxation required. As a business owner, you need to know running cost in order to know what to charge for a finished product. As a Wood business owner, you will be transporting wood on state and federal highways at a cost. Fuel will also be part of this cost along with the maintenance of the transporting vehicle.
Selling your plywoods
Once you have been able to determine your target market, finding buyers for  your plywood shouldn't be a problem. It is worthy to note also, that the demand for construction/ building materials is ever on the increase, so you will surely be able to get quick sales and orders for your merchandise in Nigeria. Walk-in customers will surely locate you at the sawmill where your woods are, but it is also necessary you source for customers locally and internationally, your customers could be individuals or group of companies that make use of wood everyday.
Hope you enjoy this article?
Share your thoughts in the comment session.
Contact us today for your business consultancy and business advisory services. We can help you fine-tune your idea, structure your business, market your business, train your staff, consult on your retirement plan, coach you for financial success. We also write a business plan and help with fundraising strategies and Grant applications. We can help you start, grow, and expand your business.
We help institutions and organizations write concepts, implement Business plans, and train on business Plan writing in Nigeria.
We can help you write a detailed, bankable and comprehensive business plan for your business idea.
Call any of our business plan consultants on 08105636015, 08076359735, and 08113205312.
Or send a WhatsApp message or email us either at dayohub@gmail.com or info@dayoadetiloye.com.