IMPORTATION BUSINESS PLAN IN NIGERIA
Importation Business Plan in Nigeria
This sample Importation Business Plan In Nigeria can be used for Grant Applications, Bank Loans, Proposal writing, Business Concept Note, Competitions etc.
Importation Business Plan is a lucrative business that needs a lot of strategic Planning to start and a business coach like Dayo Adetiloye to help you start the Implementation.
Business Description of Importation Business Plan in Nigeria
Business: Importation Services
PATILADWONDER Importation service company is a network of strong and strategically positioned importation logistics Company with focus on importing wide array of highly demanded goods to Nigeria.
PATILADWONDER provides complete import services including purchase contracts, shipping, warehousing, and delivery scheduling. The company will concentrate on special and cultural imports from China, Germany, and the USA.  PATILADWONDER also provides trade consultation services for general importations into Nigeria. We are a new budding company and barely a year old, but we've garnered experience from working in various logistics company. We have provided clients with innovative solutions in complete End-to-End (Door to Door) delivery of air freight, sea freight (containerised cargo), Ro-Ro and project consignments.
We continually invest in our facilities and customise our services to meet the specialised needs of our clients. We for now partner with a strong company (SAVOL) which has a privately owned customs bonded terminal which is a key clearing and warehousing solution that increases the efficiency of our service.
Our Mission is to facilitate the growth of and investments in Nigeria and West Africa by delivering intelligent, reliable and seamless import and export solutions in a professional manner.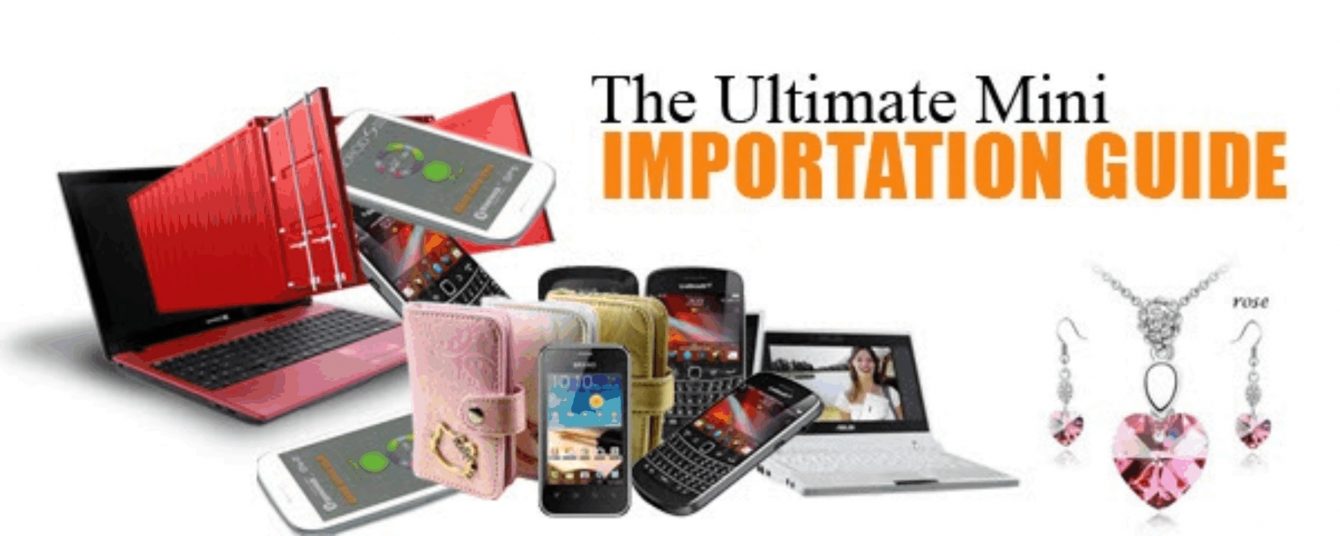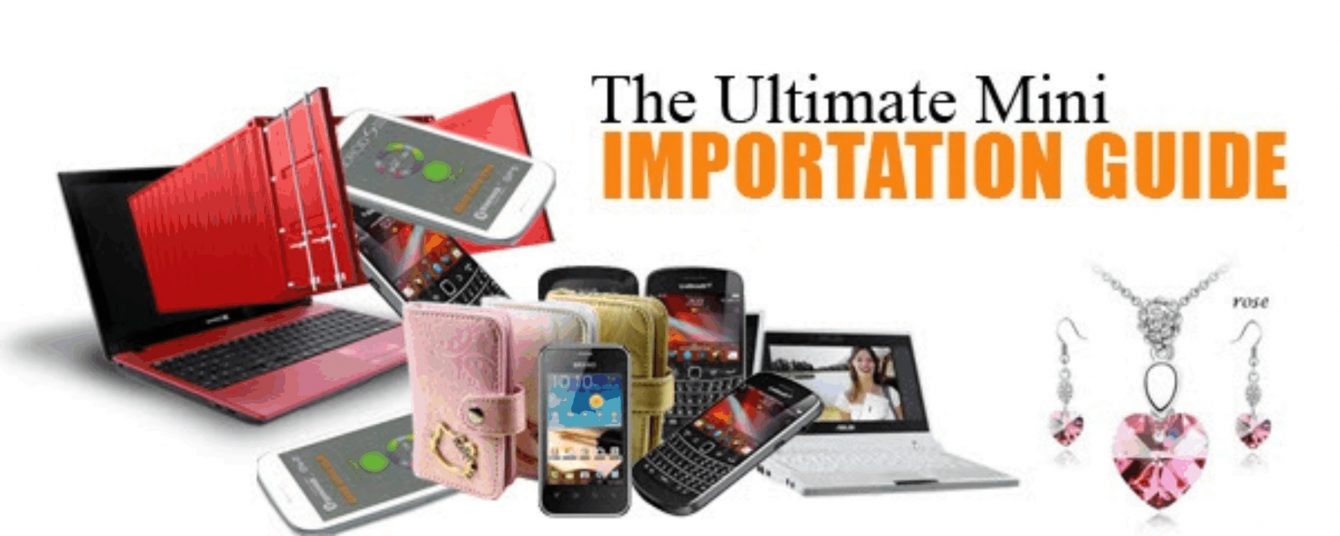 The Company
PATILADWONDER Importation service company will be a limited liability partnership registered under Lagos State Trade services for tax purposes. Its founder is Mr. Femi Ajongbonlo, a former master distributor with SAVOL. Mr. Femi has brought together a highly respected group of individuals who are well versed in foreign trade processes.
The company has a limited number of private investors and does not plan to go public. The company has its main office in Ibafon Apapa. The facilities include conference rooms and office spaces. Being still very new in the business, PATILADWONDER does not possess any warehousing facilities but works in partnership with strong brands and intends to outsource this particular service. We expect to earn revenues by charging a commission based on the value of goods moved per order.
The Market
PATILADWONDER Importation service company will be concentrating on servicing different clients, ranging from households, businesses and corporate organization. Through effective marketing and market research and much experience we have been able to streamline our products as trends demands, and also secure endorsements and contracts with certain firms and corporate bodies.
Profitability in our choice of markets is expected to be excellent, the general demands of our product listing is over 2million per quarter (3months). We expect profitability in the corporate end to grow steadily within the next three years, doubling in size every quarter.
Financial Considerations
Start-up assets required include expenses and cash needed to support operations until revenues reach an acceptable level. Most of the company's liabilities will come from outside private investors and management investment; however, we have obtained current borrowing from Bank of Industry Commercial Investments, the principal to be paid off in two years.
The company expects to reach profitability in year 2years and does not anticipate any serious cash flow problems. We expect that about 2,500 units per month will guarantee a break-even point
We will take opportunity of the growing online stores in Nigeria involved in the distribution of general consumption products. Our target is but not limited to the over 80 million internet-savvy Nigerian scattered around the length and breadth of this nation.
The Services
PATILADWONDER Importation service company  offers complete import brokerage services plus inventory consulting services. As mentioned previously, this includes the following:
Supplier/buyer identification

Purchasing, contracting and consulting

Shipping

Husbandry Service

Air Freight

End to End Service

Project Consignment

RoRo

Port Agent (Ship's Agent)

Delivery

Warehousing
The benefits of our products and services are
High quality and varieties of products

Prompt delivery services

Best Management of goods

Integrated Import

Excellent Customer Care Services

Fair and best possible prices
My business meets a need and demand for:
Trusted and quality household products

High variety of product choices

Increase supply and a new choice for clients.

Fair and best possible prices
Objective for the Importation Services Business Plan in Nigeria
To generate customer satisfaction so that at least 60% of our customer base is repeat business.

To provide quality product at fair and best possible prices with exemplary services.

Constant and steady growth in sales.

Achieve break-even by year 2.

Retain our long-term contracts with local import stores through excellent customer service.
Goal for the Importation Business Plan in Nigeria
To become a prime importer in furniture, vehicle parts children's toys, sealing machines, fashion items, electronic gadgets, fancy ceiling pendants, household utensils, building materials, security and tracking gadgets, office equipment and mobile phones within five years.
Vision for the Importation Services Company Business Plan in Nigeria
To provide exceptional Importation Services in a desirable and conducive sales environment while facilitating the growth of and investment in Nigeria by delivering intelligent, reliable and seamless import solutions.
Mission for the Importation Business Plan in Nigeria
To exceed the customers' expectations by providing quality product and exceptional customer care services in a loving and caring way.
To promote International Trade and significantly contribute to the growth of Nigerian GDP (Gross Domestic Products) through Trade Education, Trade Enhancement and Trade Execution.
Management Team of the Importation Services Company Business Plan in Nigeria
OYEBADE Taiwo – Logistics expert Taiwo, whose career in shipping spans 25 years, specialises in developing logistics / supply chain strategies for new to export businesses through to multi-nationals.
He's a Fellow of the Institute of Freight Personnel and Member of the Chartered Institute of Logistic and Transport. He is the director of logistics.
Janet Kelechukwu- Trade Procedures Manager
Janet has extensive knowledge and experience in areas of documentation and procedures. She works closely with businesses throughout the region, HM Revenue & Customs and Lagos Chambers of Commerce to help maintain our reputation for high quality documentation services.
Mr Dayo Adetiloye – (B. Agric., MBA, and PMP): He has over 15 years' experience in business management, business start-up dynamics, financial management of business and overall business growth and development. He is an alumnus of Enterprise Development Centre (EDC) of the Lagos Business School (LBS), Pan Atlantic University (PAU). He is our business development strategist and a strategic partner.
We brought to the business:
Capacity to stock on a large scale

Our experience in the industry bring competence and credibility

My staff brings operational, marketing and promotional skills to the business
Management experience gained for the Importation Business Plan in Nigeria
With a combined 90years of experience of my team, and the strategic partnership achieved and right positioning. I've being able to master the technical requirements, financial management, staff recruitment and organization skills among other things necessary to give the firm good commendation from our customers.
My managerial skill has also helped in putting together a professional workforce, which will also help me to coordinate the team work in most aspect of the company.
Over the years, I have also gathered considerably valuable knowledge on how to manage a basically online distribution outlet. Website maintenance, traffic genesis and management, high sales efficiency, etc. are few of the skills I have gathered over the years.
I am the CEO of the company overseeing the day to day activities of the business.
Materials and Machines for Importation Business Plan in Nigeria
Dedicated internet modem, Stationeries, Insurance cost, Advertising Brochures, fork-lifts, tagging machines, A conducive office complex, office space, equipment, furniture, LAN lines, utilities and additional technology purchases used in communicating with clients, legal tax consulting fees, insurance cost, a website, stationeries, advertising brochures, security gadgets etc.
Competitor Analysis for Importation Business Plan in Nigeria
People buy from us because of the following reasons:
Availability of high quality and varieties of products

Fair and best possible prices and our discount offers

Prompt delivery services for online purchase

Excellent Customer Care
Our two major competitive advantages are:
Fair and best possible prices.

Excellent customer service and prompt delivery.
For the remaining part of this business Plan, including the detailed financial analysis, call any of our business plan consultants on 08105636015 or 08076359735 or send me an email at dayohub@gmail.com.
We help institutions and organizations to write concepts and implement Business Plan and also train on business Plan writing in Nigeria.
We can help you write a detail, strong and winning business Plan for any use.
Call any of our business plan consultants on: 08105636015, 08076359735
or Send me an email at: dayohub@gmail.com.
Click here to access my free E-book and newsletter on Grants opportunities in Nigeria and other business opportunities and information to help you discover, develop and fulfil your business potential http://dayoadetiloye.com/Optin%201.html