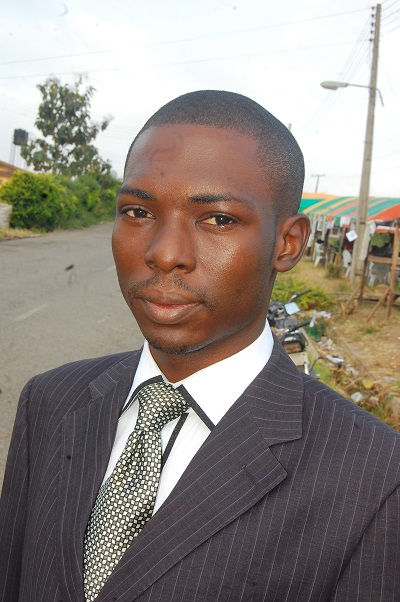 Why did you write your book/what experience led you to it/what inspired you to do it? –
Thank you for the question. About 4 years ago, when I was on campus. I combined academic with business. Then I had read a lot of books on business and other topics. I thought in my mind that there should be a book that will help students like me to combine academics with business. I looked around bookshops, but there are no titles like that. That was why I decided to put down my thoughts, experiences and other people experiences in my book titled: Unleashing Your Entrepreneurial Potential.
 How did the writing period /experience go/how long was it? –
The writing took me 4 years, but constant everyday work started on the book about 2 years ago. I began to put the thoughts down as they came. A lot of editing and restructuring came up after the review of the book by my mentors and partners.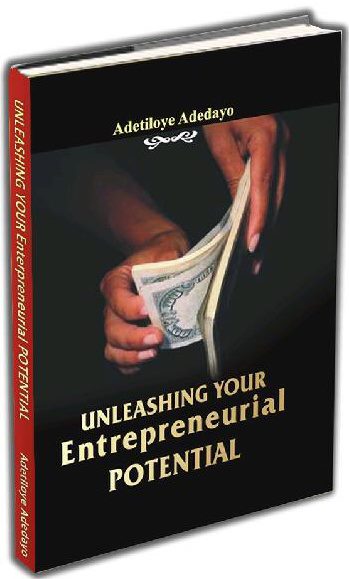 Have you always been a writer/ since when and when did you discover it?
 – I was the chief editor of my departmental editorial board for two sessions. I took over the editorial board because nobody was ready to manage it and I don't like things being dormant. I write on financial education and few other topics. However, I did not set out to be a writer; I just had passion to solve the problem of combining academics with business for students in higher institution which drove me into writing. I can say passion helped me to discover my writing gift.
Why did you choose to package your message in books rather than other media or avenues?
– I believe so much that books are carriers of knowledge which can store information from one generation to another. It can stay for a longer period and people can have something to refer to after attending seminars, listening to video and audio messages and any other form of passing information.
 What impact has reading had on your person/ lifestyle? –
Now, I can't separate reading from my lifestyle. I had learned so many things by reading ranging from leading people, starting business, creating a vision, thinking big, generating ideas, managing people, and getting information generally. Before I venture into publishing of my book, I read over 200 online articles and close to 15 electronic and physical books on book writing, publishing, marketing and promotion. It really gave me a lot of courage in launching out my idea. I encourage people to read books. Now, on the average I read between 3-5 books per week.
Who are your favourite author/what are your favourite books?
– Thanks. I like John C. Maxwell, David Oyedepo, Mylse Munroe , Robert kiyosaki, Brain Tracy and Sam Adeyemi's books. I read books on leadership, Entrepreneurship, management, purpose, finance, spiritual and biographies.
What's your book about?
 – That is a good question. My book titled: Unleashing Your Entrepreneurial Potential is on how students can combine academics with business. i.e they will excel both in academics and business. The book is an idea book and can jump start your entrepreneur career as a person. The book generally teaches us how we can use our talents to earn regular income, acquire skills for self- reliance, become an entrepreneur for financial freedom and excel academically.
 How do you think Nigeria can become a reading nation?
– Somebody said, 'if you want to hide anything from a black man put it in a book'. I believe we Nigerians should be passionate enough to go for information by reading. Most of our struggles and earning less is as a result of ignorance. Nigeria can be a reading nation by renewing our mind towards reading and be passionate to gather information for anything we want to venture into by reading.
 How has your book been received by audience so far?
– I thank God. The book is about 9 weeks old and is spreading like wide fire. I have received different feedbacks from people through calls, message on facebook, phones and other media. The book is on the verge of being recommended to some schools now because entrepreneurship has just been introduced to our higher institution curriculum. All higher institution in Nigeria now has entrepreneurship centres in the school. I am almost out of stock. I am planning for reprint soon.
What steps do you/ have you taken to promote your books.
– As a result of the knowledge I have gathered from research on book promotion by reading, I published the book during my NYSC programme. I used the book as my Community Development Project. I donated copies of the book to 25 secondary school's libraries in Abeokuta, Ogun state. The Ogun state television gave the book and the programme a lot of publicity. I have granted few televisions interview. I have a personal website www.dayoadetiloye.com which promotes the book. I have a facebook page/Group titled: Unleashing Your Entrepreneurial Potential where people discuss their entrepreneurial adventures and business opportunity. I have reviews and praise for the book from people that have great influence on my target audience which are youths generally. Although I have not exhausted the entire 50 strategies I have for the promotion of the book, the impact of the few I had used is making waves.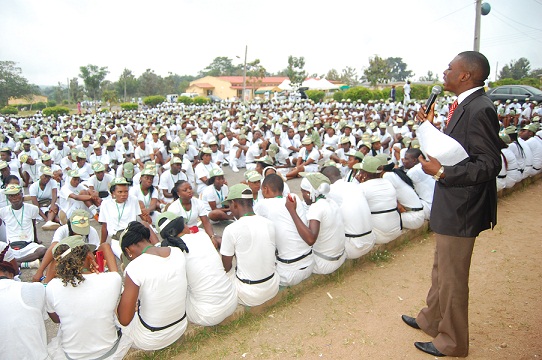 What's your personal info/background, Hobbies etc.?
– I am the fifth child of the family of seven. I hail from Igbara-Oke in Ondo State. I graduate from the department of soil science, Obafemi Awolowo University Ile Ife. Osun state. I like reading, listening to messages and attending seminars. I like encouraging people and managing events like programmes and seminars. I also like visiting people. Most people asked me how I was able to write a book on entrepreneurship since I study soil science. The truth is that, it was as a result of personal development.
 What if there were no books in the world?
 – We would have lose touch with some knowledge, we might not be accurate in statistics, our civilization might be limited, our history silence, our literature dumped, science will have been crippled, thoughts and speculations at stand still.
 What do you think are the challenges to a reading life style? How can they be overcome?
– The challenges of a reading lifestyle are discipline and focus. Most people are easily distracted and we procrastinate a lot. To overcome these
1. We have to know the reason and purpose of reading in which one of it is information
2. We must discipline ourselves to read
3. We must schedule our reading time and obey it
4. What we need to read today, we must not postpone it till tomorrow.
5. We must be focus in our reading pattern and life style. We must not be distracted by television, internet, friends and other unproductive gatherings.
Lastly, do you have a vision for your book?
– Yes, thank you. The vision of my book is that 70% of Nigeria students are going to have access to my book, either they buy it or somebody buys it for them. I have started the process of getting corporate sponsors for the book so that when I organise programmes for student, I will be able to give it out free of charge. I have also set up NGO called Greater Works Foundation with the aim of training one million Nigeria students on entrepreneurship and vocational training. They will also have access to copies of my book during the training. The training has started in Obafemi Awolowo University, Ile Ife, Osun state, with a mission to train 20,000 students of the school.
– I really appreciate the time spent on this interview. Thank you very much.