Interview with Pastor Paul Oluwabusola on "How I made over N250,000 from Leverage Caller Club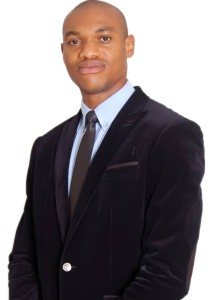 Dayoadetiloye.com: We have been hearing of leverage Caller Club where you make money by calling people for free through a special etisalat sim and the fantastic network marketing package attached to it. It looks great and interesting. We hope you will be able to help us with strategies to be able to make money like you in the business.
Dayoadetiloye.com: Can we meet you?
My name is Pastor Paul Oluwabusola.
Dayoadetiloye.com: What do you do?
I am a man of many parts. I am a minister of God. I am also a business man. I have special investment in Engineering, Agriculture and network marketing. I repair and install CCTV, satellite also I do fish farming and Dog breeding by the side. I manage a blogsite at diamondvisiongc.com
Dayoadetiloye.com: What is LCC?
LCC is coined from Leverage Caller Club is a network marketing business that sells telecommunication products. The product is a special etisalat SIM called Elite World. It is put together by OAK and TOWER LTD in conjunction with etisalat. etisalat supplies the SIM while OAK and TOWER supplies the network marketing system.
I tell people, when you call etisalat, ask about the elite world SIM, when you call OAK and TOWER, ask about the network marketing side. Not vice-versa.
You need N11,500 investment to join. Also you need somebody to introduce you. The head office is at No 10, Lanre Awolokun Street, Bariga phase 2, Lagos. I encourage people in Lagos to visit the place. Ensure you call Mr Akinremi (A representative at the head office) on 08095266999 to ask more questions about the package and give you direction to come.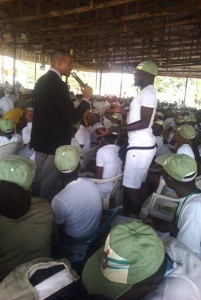 Dayoadetiloye.com: When did you join LCC and Why?
I join LCC about 3years ago, precisely 2012. A friend of mine introduced me to it. I joined because I saw the opportunity the way you are seeing it today. Someone said, "You see opportunity with your mind and not just with your eyes".
I key into it and till today, I am still enjoying the harvest. I have made over N250,000 with just an investment of N11,500 and I am still very much expectant. I have over 100 people in my downline which means as they are joining, they drop N2,000 into my account. Is as simple as that. By the time I have 600 people in my downline, I will be expecting N2000 x 600 people which is about N1,2 MILLION.
Dayoadetiloye.com: How did you raise over 100 people in your downline?
Thank you! It is one of the simplest things to do because of the power of networking. The people I know, you don't know them likewise the people you know, I don't know them.
When I joined, I was given the responsibility to introduce just 5 people. Out of the 5 people I introduced, 2 out of them really performed well and as we work together every body achieves more. They smile to the bank; I also smile to the bank.
I strongly advice you introduce people that are passionate and can build the business.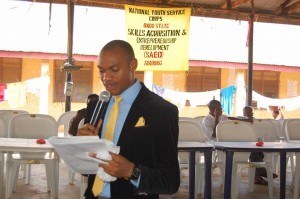 Dayoadetiloye.com: What strategies will you advice for new people that are just joining?
I am always happy when new millionaires are joining. I call them millionaires because if you do this business very well, you can actually make your 1st million. By that time, people under you would have reached 500.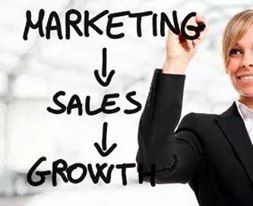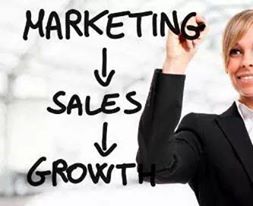 If you follow these strategies and the one Mr Dayo will give you, you will always deliver results.
List 20 people that you think will be interested in this business.
Request for their email address.
Send this link to them and ask them if they have interest, they should get back to you. http://bit.ly/makemultiplestreamsofincome
Once they have interest, call them up and explain further and collect their N11,500 investment and sign them up. In a short while, they will get their package.
I really appreciate Mr Dayo for helping to package this information on his blog site. When I joined, there is nothing like this link above. You can send this link to your family and friends or colleagues at work through BBM, Whatsapp , facebook or email.
Dayoadetiloye.com: Why did you like LCC?
It is very good for people that love helping people and I just love helping people. Together, everybody achieves more (TEAM). That is why is called Leverage Caller Club. You call very cheap, international calls are cheaper to Us, India, China and UK and you make money. Your SIM becomes an asset.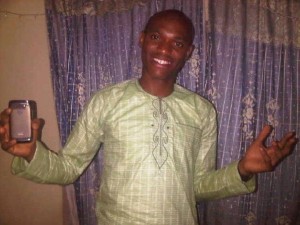 Dayoadetiloye.com: Where is your location?
You can connect me in Lagos, Ibadan, or Ondo state.
Dayoadetiloye.com: How can we contact you for mentorship?
My Numbers are : let me start with my LCC line that puts money into my pocket +2348095585436. When you join through Mr Dayo, You will be given your SIM and you can call me for free.
My MTN line is +2348060714372.
You can visit my website www.diamondvisiongc.com
Dayoadetiloye.com: Parting words.
I believe so much that Leverage Caller Club has come to stay and it takes the eye of the eagle to see the millions of the future embedded in it. Robert Kiyosaki said "The rich look for networks while the poor look for work".
I enjoyed the company of successful people I have met as a result of Leverage Caller Club. Some of them are millionaires already but they believe that there is still room for more and they join LCC.
Decide to join Today! And you will be happy you make that decision. I made my 3years ago and thus far, I have no regret.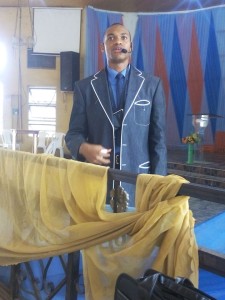 Thank you for your time.
Now! How do I join?
Please, carefully study the link below, understand it and follow the process and instructions to join.