Invitation to attend my Financial Intelligence Physical Conference Holding at Ile-Ife, Osun State Next Weekend.
Hello My Dear Millionaire Friend,
Before I share with you my upcoming events, I have a free gift for you.
I was opportune to deliver a ministration on Youth Empowerment and Entrepreneurship Development at a church last week on their Inspire Sunday Youth service.
The recording is here for you free of charge. https://youtu.be/_Ts9eJ6spq8
Let's talk about my next physical event coming up next week at Ile-Ife, Osun state.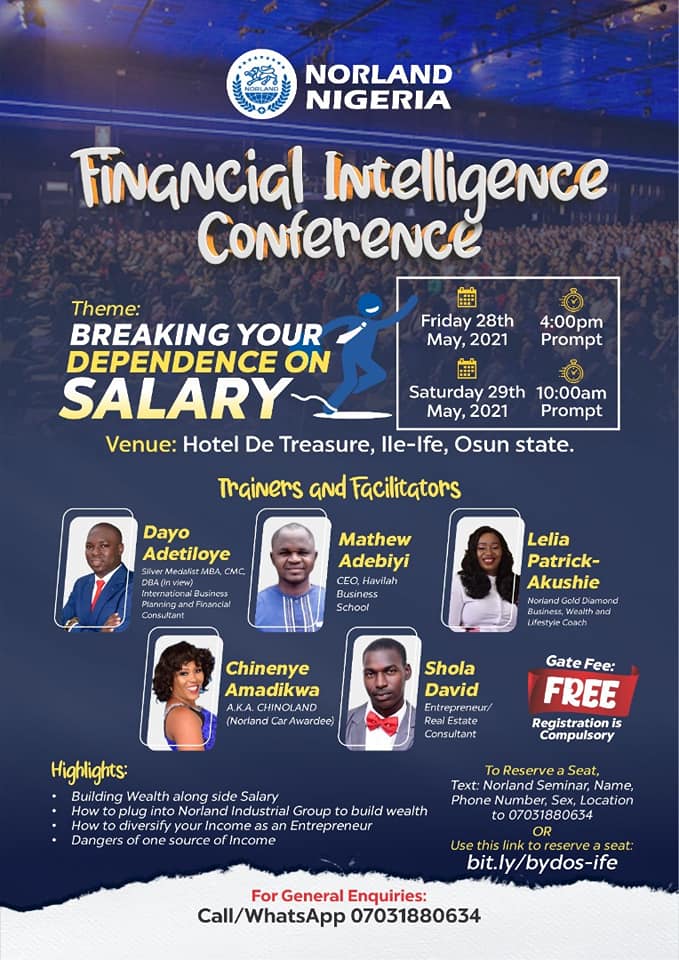 Why Financial Intelligence as the theme:
-When you increase your financial Intelligence, you increase the number of financial possibilities available to you.
– The most successful people in life are the ones who ask questions. They 're always learning. They're always growing. They 're always pushing. – Robert Kiyosaki.
– Financial Intelligence solves problems and produces money. Money without intelligence is money soon gone.
The conference is powered by Norland Nigeria, where I was recently promoted as Silver Medallist.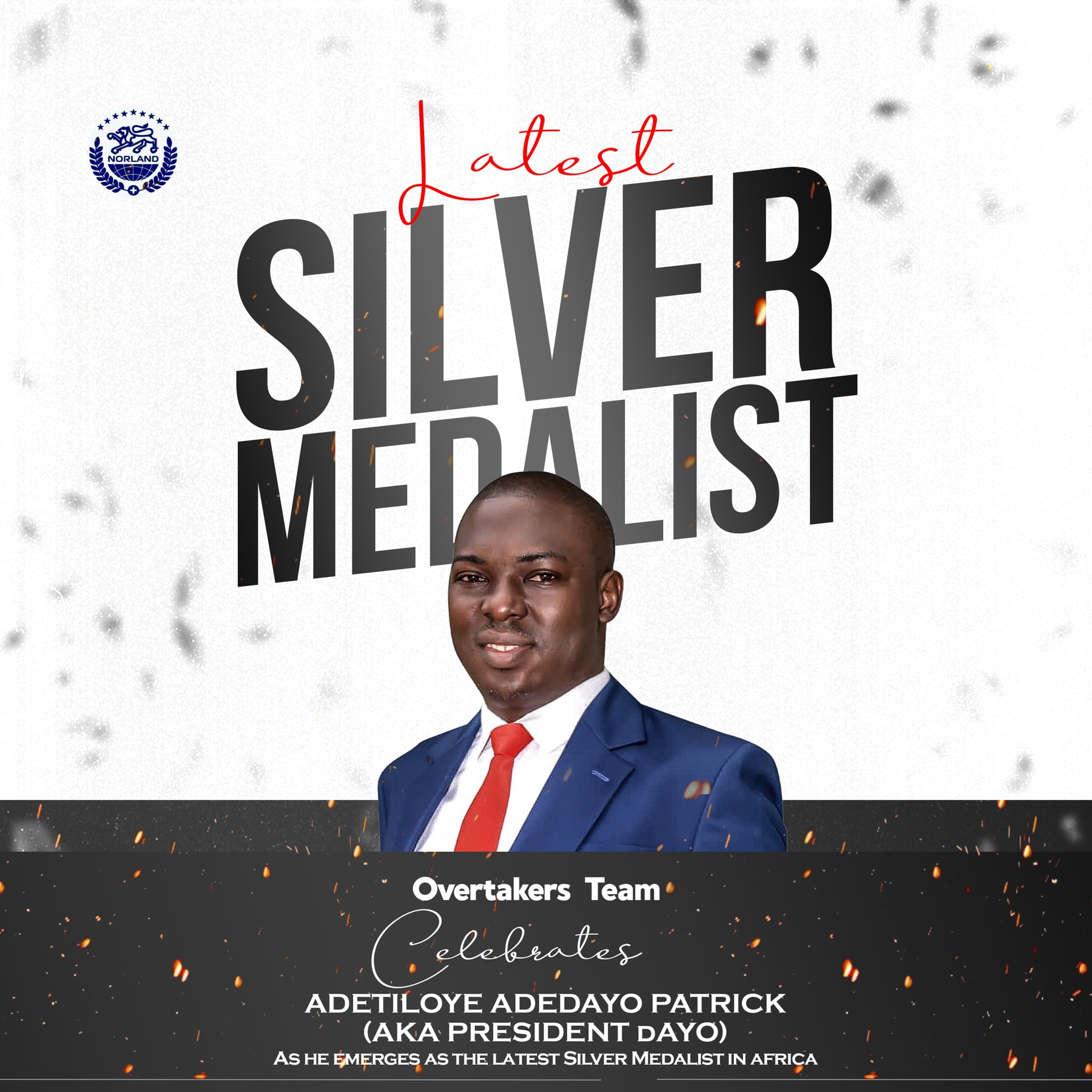 Date: Friday 28th 4pm-6pm
          Saturday 29th 10am
Venue: De-Treasure Hotel, Ile-Ife, Osun state, Nigeria.
Click here to register
Admission is free
If you are in far distance and you can not come to the venue, you can book for the repay.
The replay is N5000.
To pay for replay, make payment in the account below and chat me up on 08060779290
Bank: GT BANK
Account Name: Adetiloye Adedayo Patrick
Account Number: 0037218392
Account Type: Savings 
Click here to register to attend the Free event.
 For any enquiries, Call or WhatsApp me on 08060779290
Thanks.
Till I hear from you,
Stay Safe,
Keep succeeding!
In 2021
''What is important is not the ability to dream but how you translate the dream into reality.''
Friend, I will like to hear from you!
Till I hear from you
Keep succeeding!
For: Dayo Adetiloye Business Hub
Dayo Adetiloye (B.Agric, MBA)-
AUTHOR – CONSULTANT – SPEAKER – ENTREPRENEUR – BUSINESS ANGEL
Helping men to discover, develop, and fulfil their business potential.
 …Raising 100 Young Millionaire Entrepreneurs in Five Years… since July 2012
08105636015, 08076359735