JUNE 2017 Business Grant Opportunity Update in Nigeria!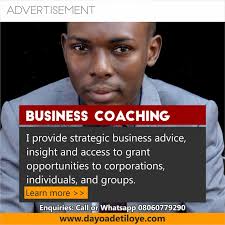 JUNE 2017 Business Grant Opportunity Update in Nigeria!
Hello My Dear Millionaire Friend,
Happy New Month.
Here are the lists of Grant and Training/mentoring opportunities that will close this month.
Female Entrepreneurs Only: Apply for 2017 She leads Africa (SLA) N2Million Grant in Nigeria
http://dayoadetiloye.com/female-entrepreneurs-only-apply-for-2017-she-leads-africa-sla-n2million-grant-in-nigeria/
2017 British Council 'Business Accelerator Bootcamp' for Entrepreneurs in Nigeria
http://dayoadetiloye.com/2017-british-council-business-accelerator-bootcamp-for-entrepreneurs-in-nigeria/
3. 2017 New Opportunity to Access "Tech Startup" Investment Between $250k to $1.5M.
http://dayoadetiloye.com/2017-new-opportunity-access-tech-startup-investment-250k-1-5m/
We have now increased our number of Available Business Plan Templates that you can buy and edit for any grants, loans or Investor's applications.
Here are Available updated lists of Business Plan Templates:
Block Industry

Bread /Bakery

Crèche

Nursery and Primary School

Fashion

Furniture

ICT

Meat Processing

Pharmacy

Restaurant

Shoe Making

Water Business

Plantain Chips

Yam Business

Cassava

Catfish

Snail Farming

Feed Mill

Palm oil
Rice Milling

Paper Recycling

Recreational Centre
Musical Equipment Rentals
Event Management
Nylon Production and sales
Printing press and Multimedia

Auto Repairs

Frozen Foods

Ice Block Production

Medical Equipment and Supplies

Piggery

Plantain Chips

Quarry Business

Yoghurt and drink plan

Laundry/ Dry Cleaning

Cleaning Services
 These are detailed well researched write ups that can help you write it on your own by just changing things like Names, locations, and add your own specific details.
If yours is not here, you can order for it, you will get it in 1 week.
Price: N10,000 each
    We have discounted prices, if you order for more than two templates.
     To place your order
   Make Payment to:
    Bank: United Bank for Africa (UBA)
     Account Name: Dayo Adetiloye Business Hub
     Account Number: 1019877638
     Account Type: Current 
After making the payment, make sure you send your payment details to Adejumobi my Associate Business Consultant through SMS or WhatsApp to: 08105636015 or 08076359735 and/or email to: dayohub@gmail.com.
The subject of the email should be "Business Plan Template".
The payment details you are to send are:
Your Full Name

Bank paid to

Amount paid

Your Phone Number

Your email address

The Product or services requested for
e.g Remi Adams, UBA Bank, Online transfer, 5,000,
08060779290, remiadams@gmail.com , (Restaurant Business Plan)
Your Business plan will be delivered to your e-mail in
less than 24hrs or (otherwise stated)
Other Services we offer
Blog Setup like dayoadetiloye.com for you to make money online. 20 slots remaining. The price is N40,000
Click here to read more about the opportunity to Make money online.
http://dayoadetiloye.com/long-awaited-2017-opportunity-start-blog-make-money-online/
Business Name Registration in 2 weeks. N30,000.
Testimonials
 We have testimony and success stories of people that have patronized our business plan services and have been successful with their various business plan applications.
Click the link below and read about them.
http://dayoadetiloye.com/testimonial/
Money Back 100% Guarantee
[[firstname]], If you order for your business plan templates and you did not like what you read when the work is delivered to you. i.e we have not met your expectation, we will return back your full money.
In 2017,
''Don't let your learning lead to knowledge.
Let your learning lead to ACTION.''
Friend, I will like to hear from you!
Reply my mail or call me on 08105636015, or send me a whatsapp chat on the same number. My BB PIN is 58ECE9AC
Till I hear from you [[firstname]].
Keep succeeding!
For: Dayo Adetiloye Business Hub
Dayo Adetiloye (B.Agric, MBA)-
AUTHOR – CONSULTANT – SPEAKER – ENTREPRENEUR – BUSINESS ANGEL
Helping men to discover, develop and fulfil their business potential.
…Raising 100 Young Millionaire Entrepreneurs in Five Years… since July 2012
08105636015 or 08076359735
For any enquires, reply this email or Call/WhatsApp 08105636015 or 08076359735 and/or email to: dayohub@gmail.com.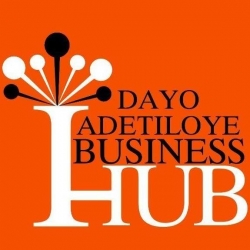 Latest posts by Dayo Adetiloye Business Hub
(see all)