Learn How to Write a Business Plan for just 20k and Make Money Writing it for Others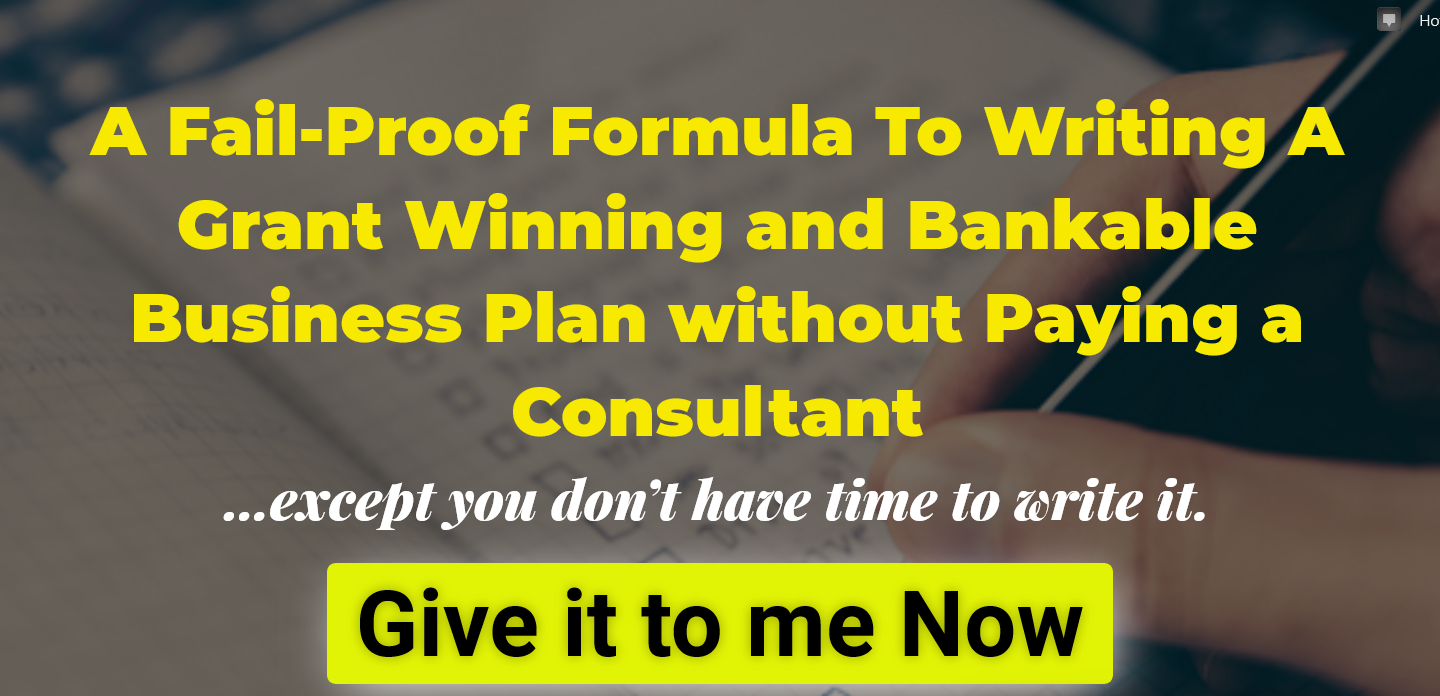 Today is for you to learn a high-income paying skill of Business Plan writing.
With my over 9 years experience in this field, I can tell you that it is a good money making skill to learn.
I have put together the best training and resource material to help you master this business plan writing skill.
As a business plan writer, the price you charge for your service has no peg. It has no limit.
The price for this business plan writing Combo is N50,000 but you get it for N20,000 if you buy in the next 5 days.
I have a lot of things put together ranging from 4 videos training of over 2 hours each, business plan templates and live sample, powerpoint presentations and financial excel templates and models, business plan ebook.
Click the link below to read more and make your payment before we change it to the normal price of N50,000 in the next 5 days.
https://www.dayoadetiloye.com/bpp/
Pay the 20k via paystack and download the training instantly
https://paystack.com/pay/k8j3m9cy-9
Or Pay cash to our bank account
 To Make Payment, follow this Procedure
You can pay through USSD Code, Online Transfer, Mobile Transfer
Bank: United Bank for Africa (UBA)
Account Name: Dayo Adetiloye Business Hub
Account Number: 1019877638
Account Type: Current.
After Payment,
Send the following information:
Your name, phone no, email address, Location, Sex, Bank paid to, amount, and BPTC, send via text message or WhatsApp to 08060779290 e.g Dayo Adetiloye, 08022345890, dayohub@gmail.com, Lagos, Male, UBA, N20,000, BPTC. Send it to 08060779290
Everything will be delivered to you within 24hrs.
Thanks.
Till I hear from you,
Stay Safe,
Keep succeeding!
In 2021
''What is important is not the ability to dream but how you translate the dream into reality.''
Keep succeeding!
For: Dayo Adetiloye Business Hub
Dayo Adetiloye (B.Agric, MBA)-
AUTHOR – CONSULTANT – SPEAKER – ENTREPRENEUR – BUSINESS ANGEL
Helping men to discover, develop, and fulfil their business potential.
 …Raising 100 Young Millionaire Entrepreneurs in Five Years… since July 2012
08105636015, 08076359735