Meet the 2022 BBNAIJA housemates
What is BBNaija?
Big Brother is a reality TV program that is broadcast all over the world. A certain number of competitors are lodged in a remote house for a number of days. They compete inside the house for a sizable sum of money, plus monetary prizes, gifts, and occasionally brand endorsements.
The housemates who are evicted are typically chosen by their fellow contestants and spectators, in addition to breaking the rules and criteria that have been established.
Many nations are currently airing the program as their own national program. Nations, including Saudi Arabia, Canada, Australia, the Netherlands, Brazil, the United Kingdom, and India.
Following March 2006, Nigeria saw the debut of her indigenous Big Brother Show, which was initially known as Big Brother Nigeria. It changed to Big Brother Naija in 2017.
What are the themes of BBNaija so far?
The manner in which each season's subject is tagged on Big Brother Naija is another noteworthy aspect. These topics always purposefully sound dramatic with the aim of igniting conflicts and debates. Seasons with tags have provided viewers with entertainment throughout the past three years.
See Gobe – 2017
Double Wahala – 2018
Pepper Dem – 2019
Lockdown – 2020
Shine Ya Eye – 2021
Meet the 2022 BBNAIJA housemates.
Let's get to know the 28 housemates from Big Brother Naija Season 7 who will keep viewers captivated for the ensuing 72 days. With the N100 million ultimate prize, just one winner would be sent home. Who do you anticipate it to be? Here they are:
Groovy (Henry Olisaemeka Orakwue)
Groovy is a 26-year-old ambitious model, artist, and fashion business owner from Anambra State. He loves exercising and leading a healthy lifestyle, and he holds a B.Sc. in Biochemistry from the University of Lagos.
He calls himself "a happy, self-sufficient, and supportive guy," and he thinks that having a winning mentality always inspires others around him to achieve more.
Beauty (Beauty Etsanyi Tukura)
It's clear that Beauty has lived up to her moniker. The 24-year-old lawyer from Taraba State, who won the title of Miss Nigeria in 2019, is the 43rd beauty to represent the nation at the competition. From 2015 to 2017, she also held the title of "Most Beautiful Girl Taraba."
Beauty describes herself as a kind, honest, and trustworthy free spirit who is confident that anything she sets her mind to will be accomplished. When she had to retake the Nigerian Bar Exams after failing the first time, it was one of the lowest periods of her life. Beauty appreciates the love, consistent advice, and steadfast support she receives as the last child of four siblings.
Khalid (Ismail Rukuba Ahalu)
The self-described dynamic 22-year-old freelance graphic designer and muralist from Plateau State loves to explore new things.
Khalid, who calls himself "chronically single," is not now looking for love but feels like he has found the perfect friendships, which is more than enough. He views the Big Brother Naija House as a venue to promote himself and make wonderful new friends.
Ilebaye (Ilebaye Odiniya)
21-year-old Ilebaye is an entrepreneur and a graduate of criminology and security studies. She considers herself a provocative, outspoken go-getter and enjoys swimming, partying, bowling, and shopping.
Cyph (Bright Hidi Nwekete)
Cyph, an Imo State native who loves art, movies, and music, attended Madonna University to study electrical engineering. The 27-year-old is the first to acknowledge that while he enjoys being joyful, he has a tendency to cry when he is incredibly furious. Cyph is not in a relationship. However, he is currently interested in someone outside the House.
Amaka (Chiamaka Crystal Mbah)
"I go between being a disciplined child and a spoiled brat." Amaka, a 23-year-old health care professional and native of Anambra State, made some fiery opening remarks. This self-described "daddy's daughter" is the sole female in her family, has only one sister, and adores kind-hearted guys.
Kess (Kesiena Tony Adjekpovu)
Kess is a businessman who is 28 years old, married, and loves to live life to the utmost. He values his family dearly, and he even considers one of his brothers to be his best friend. He reminds me of my twin brother. I cherish my family. I count myself fortunate to have them in my life because our hardships made us stronger.
Daniella (Daniella Utangbe Peters)
Daniella, 22, is a poet who who enjoys performing, singing, and working out to stay in shape. She despises bullies and upholds the principles of justice, therefore she frequently intervenes as "the defender" in argumentative situations.
Pharmsavi (Saviour Ikin Akpan)
Pharmsavi, a licensed pharmacist, is a self-assured extrovert with "an outstanding sense of humor." He is really passionate about life and acting in particular, and he plans to eventually make acting his career.
Phyna (Ijeoma Josephina Otabor)
Ijeoma claims to be "immune to malice." She has a quick temper and can argue with someone for one minute before talking to them again as if nothing had happened. This 25-year-old hype lady claims she is cheery and has an allergy to rumors. I detest gossip, and many people are aware of this.
Bryann (Brian Chkuwuebuka Chiji)
Wande Coal, Vybz Cartel, and Angelique Kidjo are some of the musicians who have influenced singer-songwriter Bryann. The Imo State-born 24-year-old began releasing music in 2019, and in 2021, he or she finally released a full-length album.
Christy O (Christiana Oluwafunke Ojumu)
Christy O is a successful businesswoman in the cosmetics industry. This outspoken 24-year-old supports giving individuals another chance and works as a model in her spare time. Watch your step, though, because Christy O despises liars and always tells it like it is. She is ready to bring positive energy, laughter, and amazing vibes to the House.
Bella (Chidimma Esther Okagbue)
25-year-old Bella is a creative content producer and cheerful, vivacious UNILAG graduate. She enjoys exploring new places, swimming, taking pictures, and meeting people. Because she enjoys winning, she describes herself as "a no-nonsense person who gets pissed off fast" and competitive.
Eloswag (Eloka Paul Nwamu)
Eloswag, a 27-year-old digital marketer and content producer from Lagos, boasts, "I'm the next big thing out of Naija and I auditioned to make the House crazy fantastic." In addition to being vivacious, self-assured, and talented, Eloswag, who views his mother as his superhero, believes he is popular with women.
Doyin (Doyinsola Anuoluwapo David)
Doyin defines her personality as a cross between Michelle Obama and Cardi B, and she acknowledges that depending on the situation, she isn't scared to bring either out. A box of surprises, this 26-year-old is "you never know what you'll get."
Adekunle (Adekunle Tobilola Olopade)
Adekunle is a digital marketing expert from Lagos who is 27 years old. He prides himself on being a giver who finds solutions to other people's issues and describes himself as "a self-actualised introvert."
Allysyn (Osy Allysyn Audu)
This 25-year-old is keen to win Big Brother Naija in order to recover all of the money she lost after spending it all on furniture for a YouTube program she intended to start, then losing it all when Covid hit. She also anticipates that being on the show would assist in establishing her brand.
Dotun (Oladotun Mofiyinfoluwa Oloniyo)
26-year-old Dotun is a medical physiologist who spends his days off working as a personal trainer in addition to his hospital job. This gregarious, competitive socialite can be found watching movies, cooking, or gardening when he's not working out or saving lives.
Chomzy (Esther Chioma Ndubueze)
Chomzy, a 22-year-old entrepreneur, enjoys doing activities like sewing, traveling, and twerking. She considers herself a resourceful and fervent people-person and despises snitches and betrayers.
Giddyfia (Gideon Anieti Nwawo)
Giddyfia always makes sure to do everything he chooses to accomplish with passion. This 24-year-old engineer prides himself on being a dedicated team player with great communication skills and a ton of original ideas. One of his favorite accomplishments was earning top honors in university. He enjoys working out and even received the 2019 "Male Physique of the Year" honor from his institution.
Diana (Diana Isoken Edobor)
Project manager Diana, 33, is from Edo State. Although she was born in France, she now resides in Abuja. She is outgoing, family-focused, driven to grow personally, and fascinated by other cultures.
Hermes (Hermes Chibueze Iyele)
Basketball, public speaking, and American flag football are just a few of the hobbies that performance artist Hermes enjoys. He has had the chance to perform some of his own choreography at famous events in Lagos, Glasgow, and Rotterdam. He has also made appearances in the music videos for afrobeats artists including Burna Boy, Davido, and Ajebo Hustlers.
Chichi (Chinenyenwa Desire Okoebor)
"Stripper by day, chef by night." Chichi, a 22-year-old exotic dancer and chef, describes herself in a variety of colorful ways. She considers herself "an unshakeably ambitious goal-getter" and enjoys swimming, dancing, and traveling.
Sheggz (Segun Daniel Olusemo)
Sheggz, a 26-year-old actor and soccer player from England, plays both sports professionally. He resumed acting after suffering an injury last year, and most recently landed a part in a Tola Odunsi-helmed play.
Deji (Fake Housemate BBNaija Season 7)
Digital content producer Deji enjoys pounded yam and veggies, which is his all-time favorite dish, when he is not busy flaunting his extensive scent collection on social media.
Read Also: How to become a good writer and make money in 2022
Modella (Fake Housemate BBNaija Season 7)
King or Queen of content. The newest inhabitant of the Big Brother Naija Level Up House, Modella, is a multitasking, self-assured female. She finds the time to work as an actress and stylist when she's not wowing the masses with cool social media stuff.
Rachel (Rachel Eghonghon Akowe)
The 27-year-old cosmetics artist Rachel is passionate about performing. Although she was born in Kano State, the majority of her life was spent in Ekpoma, Edo State. Rachel, an Ambrose Alli University alumna with a degree in theatre and media arts, is full of life and enjoys nothing more than making a positive impact on the lives of others around her.
Chizzy (Aniekwe Francis Chidi)
Chizzy firmly believes that time spent inactively can never be "retrieved," so he makes it a point to pursue his aspirations and never give up. When he's not multitasking, you can find this student tearing up the dance floor with his moves, swimming, or playing football. He defines himself as an easygoing person with a smart mind and a terrific attitude.
Hope you enjoy this article?
Share your thoughts in the comment session.
Contact us today for your business consultancy and business advisory services. We can help you fine-tune your idea, structure your business, market your business, train your staff, consult on your retirement plan, coach you for financial success. We also write a business plan and help with fundraising strategies and Grant applications. We can help you start, grow, and expand your business.
We help institutions and organizations write concepts, implement Business plans, and train on business Plan writing in Nigeria.
We can help you write a detailed, bankable and comprehensive business plan for your business idea.
Call any of our business plan consultants on 08105636015, 08076359735, and 08113205312.
Or send a WhatsApp message or email us either at dayohub@gmail.com or info@dayoadetiloye.com.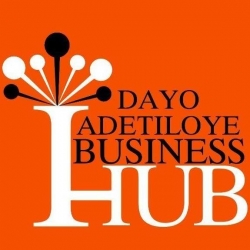 Latest posts by Dayo Adetiloye Business Hub
(see all)