Month of June 2015 Business/Grant/Sponsor AD Updates by Dayoadetiloye.com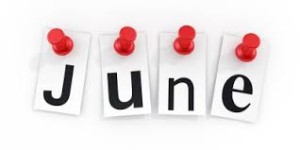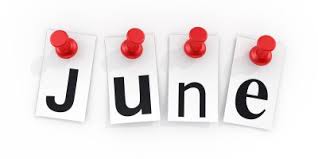 Hello My Dear Millionaire Friend,
Happy New month, and welcome to the sixth month of the year 2015.
By default, I believe you should be achieving at least 50% of your set goals for this year, by the end of this month. I suggest that, you might need to go and review your goals so as to know what you are doing well, and what you need to put more effort on.
However, let's thank God for the successful handing-over ceremony of the immediate past administration to this new Government on May 29th, 2015.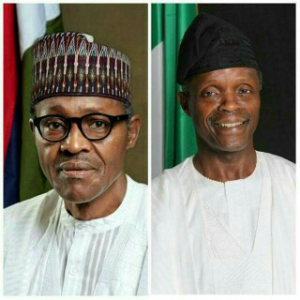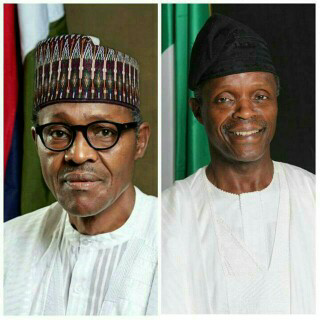 After the event, I critically studied Mr. President's speech to look out for what he has for youth empowerment. And I picked this out:
"Youth Unemployment features strongly in our party's Manifesto. We intend to attack the problem frontally through revival of
1. Agriculture
2.Solid minerals mining as well as
3. Credits to small and medium size businesses to kick- start these enterprises."
– MuhammaduBuhari
In order for you to prepare to eat the good of this Administration with your business idea, please click here to read the 7 sure steps I encourage people to take their idea through, so as to benefit from this dispensation. http://dayoadetiloye.com/7-sure-steps-to-start-a-business-corporately-in-nigeria-and-benefit-from-this-new-dispensation/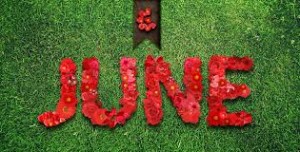 LET'S QUICKLY LOOK AT OUR VARIOUS UPDATES
Our Products and Services Update
Birthday offers has closed.
The New /Reviewed Price List For Our MTN and Etisalat Data are:
| | | | | |
| --- | --- | --- | --- | --- |
| | MTN | | ETISALAT | |
| | Cash | Airtime | Cash | Airtime |
| 250mb | ——- | ——— | 400 | 500 |
| 500mb | ——- | ——— | 750 | 1000 |
| 1gb | 1,200 | 1,300 | 1300 | 1400 |
| 2gb | 2,400 | 2,600 | 2600 | 2800 |
Note:
We receive MTN airtime to buy either MTN data or Etisalat data. We don't accept Etisalat data.
Call or send Whatsapp chat to Rofiat on: 08144382968 to buy your data today. If you need our Account No, she will send it to you.
I encourage you to pass through Rofiat to buy data from me because I could be very busy sometimes with meetings, trainings, and speaking engagements. And this might delay your transactions if you send it to me.
Thank you for your patronage so far. It is because you patronise us that we have not closed down this aspect of our business.
Start your own data business today. We have people that have     started theirs through us. Download this e-book http://dayoadetiloye.com/dm.pdf to start today.
Thanks to people that have Joined Leverage Caller Club (LCC). It is a Telecoms Network Marketing business where you can turn N11,500 to N500,000 in Six month in Nigeria, with hard work. Click here http://dayoadetiloye.com/lcc.pdf and download the e-book to join today.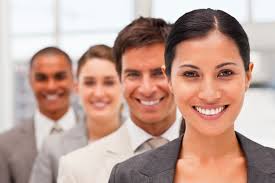 Thanks to people that have bought their original power bank from me. I used this power bank, and I recommend it to my people. Click here to buy it from me.http://dayoadetiloye.com/buy-your-original-10000mah-best-power-bank-in-nigeria/
Register your business name with Corporate Affairs Commission with us for just N30,000 within 2 weeks. Click here to read more about the benefits.http://dayoadetiloye.com/registering-business-corporate-affairs-commission-can-help-win-youwin-3-business-plan-competition-nigeria/
We can help you to write a well detailed business plan for any purpose you desire. That include, securing Bank loans, applying for Business Grant competition, attracting investors, or for personal use. Please, call me for the price on- 08060779290.
Event Updates
I was in Lagos over the weekend for a speaking engagement on How to start and grow your business through grant opportunities at IMPACTPRENEUR 3.0. You can click here to see some of the pictures of the events here. http://dayoadetiloye.com/impactpreneur-3-0-turning-your-business-idea-into-reality/
Also, 3days Speaking Engagement at NYSC Camp, Ekiti State on 11th May 2015. Click here to view the pictures http://dayoadetiloye.com/dayo-adetiloye-speaking-at-nysc-camp-ekiti-state-on-11th-may-2015/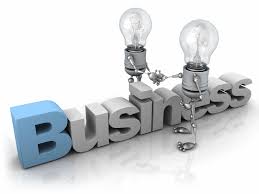 Business Grant Updates

Etisalat 2 million Naira Grant will close on June 12, 2015
3 Ways to get the special Etisalat sim
At Etisalat's office, you will spend N 12,000.
Upgrade your existing Etisalat sim, you will just spend N7,000.
Join Leverage Caller Club (LCC) with an investment of N 11,500.
Note:
For Ladies Only!!! Apply for the She Leads Africa 2015 Pitch Competition. ClosingS on June 30, 2015. http://dayoadetiloye.com/for-ladies-only-apply-for-the-she-leads-africa-2015-pitch-competition-closes-on-june-30-2015/
Apply For $1milllion African Entrepreneurship Award! Closing June 30, 2015.http://dayoadetiloye.com/apply-for-1milllion-african-entrepreneurship-award-closes-june-30-2015/
My Friend Utibe Etim has released a book on Grants opportunities in Nigeria, and Africa at large. I have decided to help him with the marketing of the great book that will impact the entrepreneurship ecosystem in Nigeria. Once I finalised the details of how to get it through me, I will communicate it to you.
Sponsored AD/Promotional Update
Note that the information at this segment is sponsored. I have reviewed it and I believed you will need it.
However, working with the information here has nothing to do with www.dayoadetiloye.com or Hundred And Five Academy.
Services: Content Editing and Proofreading for any written content either in Books, Magazine, Website, freelance article writing for websites, as well as helping people to write their books.
Contact person: Phil Ikponmwosa
Email: philipon_wonsa@yahoo.com
BBPIN: 2179CAAB
Whatsapp: 0806-386-1443.
I recommend them for your editing and book writing works.
Friend, thank you for constantly reading this blog.
You can reply my mail or call me on 08060779290. Or send me a whatsapp chat on the same number. My BB PIN is 7EFFE8D6 or dayoadetiloye@gmail.com
Till I hear from you,
keep succeeding!
DayoAdetiloye (B.Agric, MBA)-
AUTHOR – CONSULTANT – SPEAKER – ENTREPRENEUR – BUSINESS COACH
Helping men to discover, develop and fulfil their business potential.
…Raising 100 Young Millionaire Entrepreneurs in Five Years… since July 2012.
08060779290, 08174584556
Thanks for reading Month of June 2015 Business/Grant/Sponsor AD Updates by Dayoadetiloye.com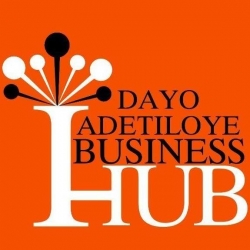 Latest posts by Dayo Adetiloye Business Hub
(see all)