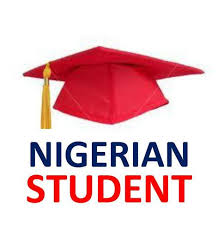 PERSONAL DEVELOPMENT  FOR A STUDENT IN NIGERIA
"It is better to be prepared for an opportunity and not have one,
than to have an opportunity and not be prepared" – Glen A. McQuirk
I want you to know that for you to be a balanced student; you have to develop yourself personally. Many people making tremendous impact today develop themselves personally.
As a student in higher institution, make sure when you finished your four or five year
course, you do not just graduate with a certificate. Rather graduate with additional
skills, certificates and experiences. Develop your God given gift and talent before you
graduate.
I know someone who does not know what to do in life even at 300 level. He assumed
that God did not give him any skill or talent. He did not know exactly what he had
passion for. However, he later discovered himself and began to develop himself along
public speaking. Today he is the managing consultant of SAB Consulting. His interest
is in business development, peak performance and so on. Before he graduated, he was invited for many speaking engagement and he also established a monthly training programme called "From nothing to something seminar". He also finished with a very good grade. I don't know what you are thinking now but, I know for sure that your dreams will come true. Just go ahead and start.
TIPS FOR PERSONAL DEVELOPMENT  FOR A STUDENT IN NIGERIA

The first thing is discovering your purpose. Then you begin to gather resources
together along that line to fulfill your purpose.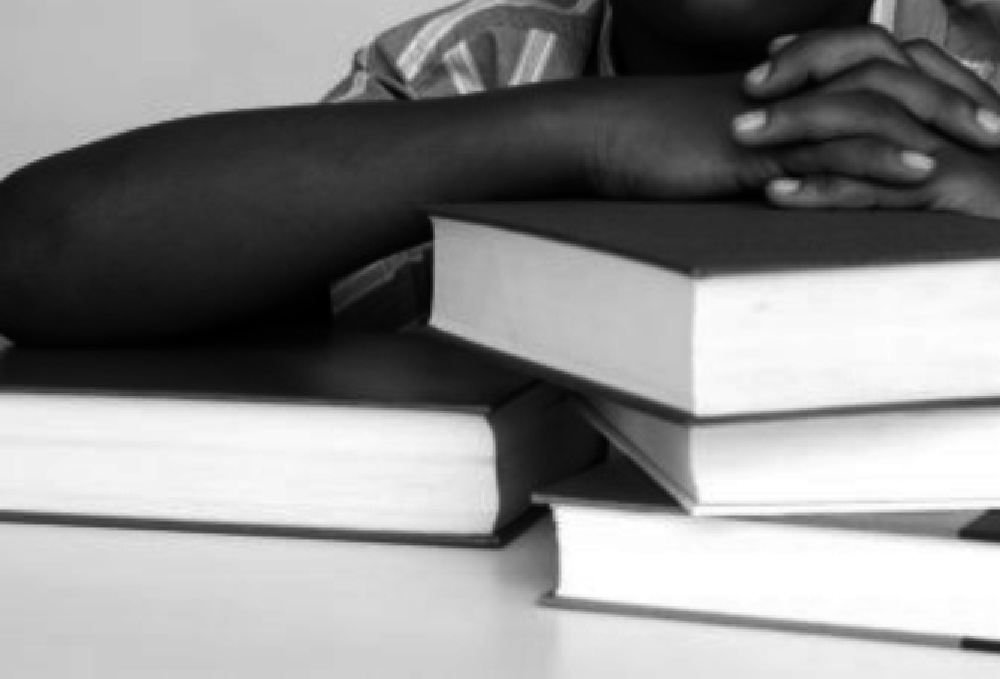 READ BOOKS:– There is no successful person I have seen with a great,
remarkable impact and influence, with a strong significance that is not a reader. I
believe every student reads but what we read is what differs. Some like reading
newspaper, mills and boon, novels e.t.c. These are good, but if you want to make
great and tremendous impact in your field and purpose in life, you have to read
along your line. Read books that will develop your skills and talent as a business
person, books along entrepreneurship, motivation, leadership, management,
finance, bookkeeping etc should be your major focus. E-books have made things
easy, you can have millions of e-books on your laptops and other electronic
devices. However, read books on other topics that are not related to your field so as
not to be stereotyped, myopic and narrow minded in your view of life. Love
knowledge for the sake of knowledge.
In one of my investment seminars, I asked one of my attendees ''what will you do
with N10,000 now?'' He said, 'I will buy a text book on guitar, read and practice
the principle in the book and will produce x1000 of the money within 4 months.' I
said that was very great; investment in knowledge is key to prosperity.
As a student, buy books, read books, go to library. Most organizations,
fellowships, mosques, departments have libraries where you can get various books
that will help you develop yourself. I want to tell you that when I was in school, I
didn't have so many books but I made sure I read every book that came across my
way, that mattered to my destiny as an entrepreneur either from friends or
neighbours. So, there is no excuse for not reading. Plan your schedule and include
personal development reading into it. Reading gives you understanding to become
outstanding.
As a student, the only time you have for reading is now. When your start to work,
there is little you can read.
"Books are the carriers of civilization. Without books history is silent, Literature
dumped, Science crippled, Thought and speculations at stand still."
-Borders bookshop US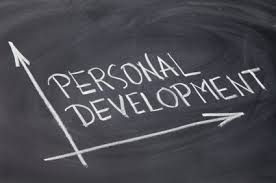 ATTEND SEMINARS
It is also important to attend seminars. I started attending final year brethren
seminars since 200 level. In some fellowships it is called FYB weekend. In some
departments, a whole programme is organized for it throughout the session.
Some people come then, to organize a seminar called ''Beyond Ife'', Life After
School Academy, Empowerment Academy etc. This is what has been helping me
till today. Please integrate this kind of seminar into your programme or schedule.
There, you will learn what you can do before you get your dream job, how to
attend interviews and how to become a successful entrepreneur among other
things.
REGISTER FOR TRAININGS
when I graduated from the university, I already had a certificate I did for 6 weeks
on ministry and ministerial ethics because I know that what God has called me into
needs it. Some of our colleagues registered for ICAN and they are already
chattered accountant before graduating. Some registered for CISCO, JAVA,
ORACLE and now they are certified and it is an added advantage when looking for
jobs.
Please I beg of you, if it is only diploma in computer you can get, get it. Make sure
you are computer literate before you graduate. The training is so cheap on campus,
when you go out, it is very expensive.
The idea is, just learn. Learn more software programmes like Photoshop, Microsoft
word, Corel Draw, Mat Lab, Auto Cad, Peachtree, SPSS, Dream Weaver etc.
You can also register in business school and learn the basics of business ethics.
If it is driving, just learn. I could remember that my first driving lesson was in
school when I was appointed as the transport secretary of my fellowship. Today, I
thank God for helping me to pass through the fellowship and the subgroup. The
impact is still speaking till today.
VOLUNTEER YOURSELF IN SCHOOL
So many people discover themselves by volunteering their effort in one
organization or the other. I will advise you to join organizations that will help you
in life. These include; fellowship, social organization, and departmental association
e.t.c. Be a part and parcel of the activities in the organization. With that, you
develop your leadership skills and team spirit. More so, you would have equipped
yourself with requisite attitude and basic requirements needed in entrepreneurship
and job hunt after school. You cannot harvest success unless you plant the seed of
success, and the seed of success is service.
NETWORKING
I agree with Charles "Tremendous" Jones who said that "your life will be the same
five years from now except for the people you meet and the books you read". I
have discovered in life, that if you want to move to the next level you may have to
change the people you move with.
Locate people that you can learn from and make friends with them. You could
learn so much at little or no cost at all. Even if your friend will collect money, it
will not be up to the amount he or she will collect from outsiders.
Your network is your net worth. Move with people that know where they are
going. Please don't join secret cults. In fact, it will be an abomination for you to be
reading this book and join a cult. If you are there already, I prophesy upon your
life, receive the capacity and the spirit to denounce it in Jesus name. Some people
finished school and they were able to get good jobs easily because of their
network. Don't just be a lone ranger, network with people.
''Relationship with a superior – for counseling
Relationship with a colleague –for sharing
Relationship with a younger person – for sowing.''
– David Oyedepo
Make sure you service your network. Give to people more than you take from
them. For a business person, for your idea to materialize you need a team. Parasitic
relationships are not allowed. Pessimistic friendships are not allowed. As you read
on in this book, you will be exposed to the rudiments of networking as an
entrepreneur.
MENTORSHIP
This is very important in life, Isaac Newton said, ''I see farther than my equals
because I stand at the shoulders of the giants.'' A mentor is someone that has
passed through what you are passing through now, and he or she is ready to put
you through. Once again, I will advise you have an academic mentor and also a
business mentor. I can remember in my 400 level. It is also called farm year, I met
with my mentor and he explained to me how I could pass without stress in the
farm year and also how I could do business. As a result of this information, I was
able to use part of my savings to buy a camera in which I used in my farm year.
As a photographer, I made cool money at the same time, my highest Grade Point
was during this farm year, everything was based on the information I received
from my mentor who was just a year ahead of me. My friend, life is easy when
you connect to the right people.
LISTEN TO GREAT PEOPLE
During my stay in school and up till now, I listen to messages of great men and
women who have done one or two things along my line of calling and purpose.
For example I listen to Brian Tracy, Robert Kiyosaki, John C. Maxwell, David
Oyedepo, Segun Obadje, Sam Adeyemi, Poju Oyemade, Olusola Areogun, Fela
Durotoye, Deolu Akinyemi, Ayo Adedeji and a lot of others. When I listen to
their stories I know quite well that I am on my way to stardom. This motivates
me to take corresponding action to my mental picture of who I am and who I will
be.
Distinction in understanding will break any intercontinental barrier.
Then I used one of my savings to buy an mp3 player in which I loaded all these
messages, and I begin to listen to them any time I am free either walking or resting.
 Become A Millionaire By Selling This Book
INTERNET
There are a lot of information along your line of calling and
destiny on the internet. Avail yourself of these opportunities and gather
information. Some people just browse only Facebook, Yahoo e.t.c. on the internet.
But they have not engaged the power of Google bringing them information for the
place they are going in life. For example, if you are called into business, ministry,
education, media and entertainment, politics or governance e.t.c. you will get
profiles of people that have made remarkable impart in your field. You will see a
lot of websites that will discuss your interest.
One of the things that challenged my mind was what Bishop Oyedepo said, that he
read 39 biographies of great people along his line of purpose and calling before he
started ministry, as from that time I have read quite a number of biographies too.
Internet makes it easy. If you grow and know, it will start to show.
VOLUNTEER TO WORK IN AN ESTABLISHMENT DURING THE
HOLIDAY
This is a powerful tool to acquire knowledge in your field. It put you on a
platform to practice your profession. For example, a lawyer going to volunteer to
work for free in a law firm during the holiday, an Agric expert working in an
Agric farm, a computer engineer working in a computer firm etc. Employers are
willing to help young undergraduates who are willing to learn not looking for
money.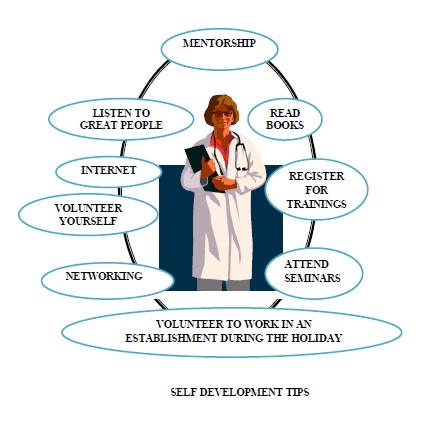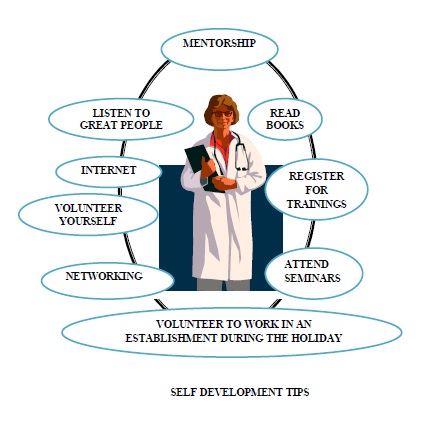 Become A Millionaire By Selling This Book
PERSONAL DEVELOPMENT  FOR A STUDENT IN NIGERIA
This is a chapter from this book titled
Unleashing Your Entrepreneurial Potential For African Student
To get a free version of this book click here
https://app.getresponse.com/site/unleashbuyer/webform.html?u=SuQl&wid=4633002
Hundreds of people have downloaded this free book.