PLANTAIN FLOUR BUSINESS PLAN IN NIGERIA
This sample Plantain Flour Business Plan in Nigeria can be used for Grant Applications, Bank Loans, Proposal writing, Business Concept Notes, Competitions, etc. Plantain Flour Business is a lucrative business that needs a lot of strategic Planning to start and a business coach like Dayo Adetiloye to help you start the Implementation.
Business Description of Plantain Flour Business Plan in Nigeria
Business: PLANTAIN FLOUR
Industry: FOOD AND BEVERAGES (Plantain Flour Business plan in Nigeria)
PATILAD Plantain Flour Production Company, Inc. is a registered business that will process and produce Plantain flour in Ondo state.
We chose Ondo state for her massive production of Plantain and other agricultural commodities. The urban center of the state has been the site of extensive recent infrastructure investments.
We at PATILAND Plantain Flour Production Company, Inc. will experience increased traffic as the city continues to grow at a rapid pace. In the second year in business, we are actively aiming for a 50 percent growth in sales due to our solid supply routes.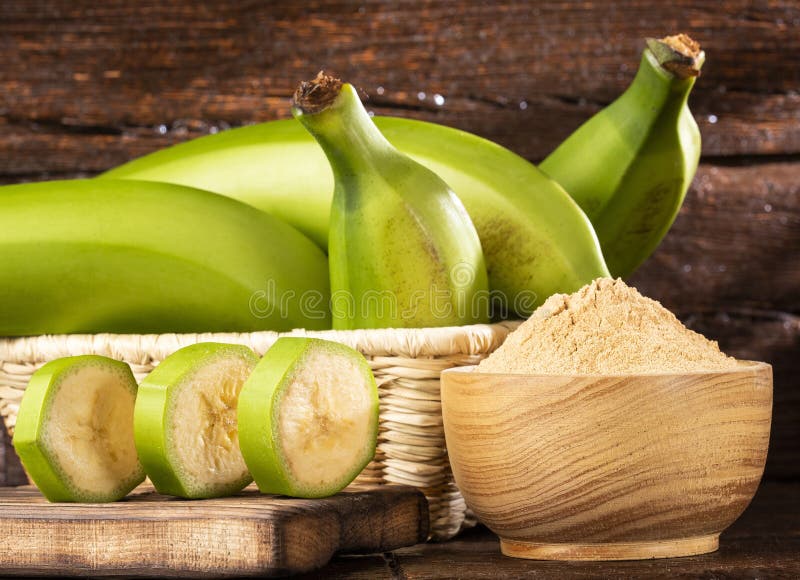 Market Analysis
The Nigerian food industry is one of the best-performing industries in the country despite the economic downturn and huge decline in consumer spending power over the years. The industry has grown so well, and consumers are still making the switch from unpackaged and unbranded products to packaged products as they become more aware.
One of the food crops grown in Nigeria is plantain. Plantain is among the foremost sources of carbohydrates in humid tropical Africa and contained 35% CHO, 0.2 to 0.5% fat, 1.2% protein, and 0.8% ash. In terms of gross value of production, plantain is one of the most important fruits in developing world.
Plantain Flour is in high demand on both the domestic and global markets. A sizable portion of the global market is found in Europe and America, where many Nigerians live.
Nigeria has a vast market of consumers that is only set to grow in the next few decades. The food and beverage industry is essential for the Nigerian economy in both financial contributions and employment terms. In fact, food and beverage processing is Nigeria's largest manufacturing industry.
Our target audience includes households, wholesalers, retailers, working-class individuals, the elderly, students, business people, men, and women, event planners, caterers.
Justifications For Entry Into The Business
Nigeria, which is one of the top five Africa largest Plantain growers makes the major resources needed for production available.
High Nigerian Urban development which is growing at 8% annually is also a contributing factor for the demand of Plantain flour.
Sustainable and readily available local technology
The Benefits of Our Products and Services are;
Prevention of wastage
Provision of quality products
Excellent customer care services.
Lowest possible prices.
Bringing simplicity to the cooking process
Our Products and Services
PATILAND Plantain Flour Production Company, Inc. is involved in the production of;
PLANTAIN FLOUR: This is a product obtained when matured wholesome raw plantain fruits are peeled, dried, milled and sieved to desired particle sizes.
Keys to Success
The keys to success for the Instant Plantain Flour business include:
Good retail location in a residential/business area.
Hygienic and neat environment
Online presence
Maintain low operating costs
On-time delivery
production of quality products
Excellent customer service
Competitive pricing.
Business Objectives for Plantain Flour in Nigeria
To make available Instant Plantain Flour to all at affordable rates
To increase sales by at least 75% at the second year
To ensue customer satisfaction so that at least 60% of our customer base are return customers
 READ ALSO: BEAN FLOUR BUSINESS PLAN IN NIGERIA
Vision For the Plantain Flour Business in Nigeria
To be among the first three Plantain Flour companies in the next 5 years.
To produce high quality, locally produced Plantain Flour that are produced in a clean and sustainable environment and also affordable to end users
Mission for the Plantain Flour Business in Nigeria
To make our Instant Pounded Plantain to be accessible in both the local and domestic markets.
To make our price rate accessible and affordable.
Management Team of the Instant Plantain Flour Business in Nigeria
Pelumi Agunbiade: She has over nine years of experience in the Food industry, having worked for some leading brands in Nigeria. She has a B.Sc. in Business Administration from the University of Lagos (UNILAG). She is an alumnus of Enterprise Development Centre (EDC) of the Lagos Business School (LBS).
Mr. Dayo Adetiloye – (B. Agric., MBA, and PMP): He has over 15 years of experience in business management, business start-up dynamics, financial management of business, and overall business growth and development. He is an alumnus of Enterprise Development Centre (EDC) of the Lagos Business School (LBS), Pan African University (PAU). He is our business development strategist and a strategic partner.
Lilian Mfon- Lilian is the head of our marketing team, most of our marketing strategies are online-based and she is the best personnel for the job she has a well-established digital marketer with proficiency in content management social media marketing, search engine optimization, and marketing.
We brought to the business:
Academic skill and practical experience in the Plantain Flour business.
Capacity to consistently provide high-quality goods and products all year round.
Good understanding of the market trend.
Our staff brings operational, marketing, and promotional skills to the business.
SWOT Analysis
We were able to evaluate our strengths, weaknesses, opportunities, and threats to which we might be susceptible in the market. This is to prepare us for the competition that lies ahead and the best way to approach it. Below is a summary of the findings from our SWOT Analysis:
STRENGTHS
Availability and easy accessibility to raw-materials
Good knowledge of target customer and their needs
Access to cheap labor
Well-organized business structure
WEAKNESS
The business is new to the market place and such the brand is not well-known yet
As a start-up and the future is always uncertain for most start-up companies
Lack of adequate capital of the business require an enormous amount of investment
OPPORTUNITIES
Huge demand for African food by the large population of Nigerians living abroad
The Plantain processing food production industry is still untapped
The continues growth in middle-class population within Nigeria
THREATS
This being a new entity there is a threat from new business entrants
Government policies and regulations.
There is a threat of other more established companies starting this line of business thus leading to stiff competition that the company might not be able to
To buy the remaining part of this business plan, including the detailed financial analysis, call any of our business plan consultants on 08105636015, 08076359735 and 08113205312. You can send a WhatsApp message or email us either at dayohub@gmail.com or info@dayoadetiloye.com.
We help institutions and organizations write concepts, implement Business plans, and train on business Plan writing in Nigeria.
We can help you write a detailed, bankable and comprehensive business plan for your business idea.
Call any of our business plan consultants on 08105636015, 08076359735 and 08113205312
Or send a WhatsApp message or email us either at dayohub@gmail.com or info@dayoadetiloye.com.