PLUMBING BUSINESS PLAN IN NIGERIA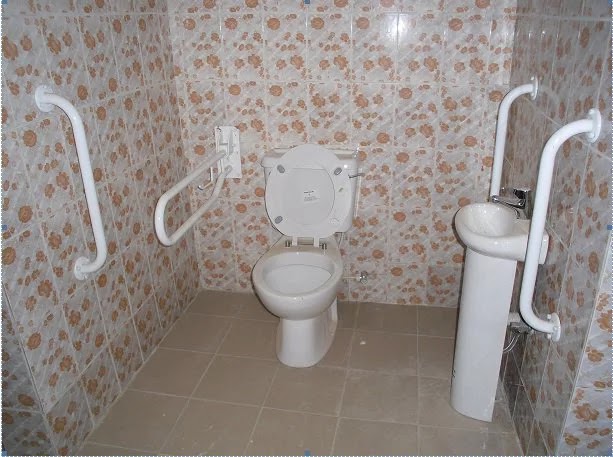 Plumbing Business Plan in Nigeria
This sample Plumbing Business Plan in Nigeria can be used for Grant Applications, Bank Loans, Proposal writing, Business Concept Note, Competitions etc. Plumbing Business Plan is a lucrative business that needs a lot of strategic Planning to start and a business coach like Dayo Adetiloye to help you start the Implementation.
Business Description of Plumbing Business Plan in Nigeria
Business: Plumbing
Industry: Construction/Manufacturing (Plumbing Business plan in Nigeria)
PATILAD Plumbing is an Abuja-based plumbing company that has chosen residential new homes as their niche. PATILAD Plumbing will be able to handle any service request for plumbing of volume home builds or custom new homes. By concentrating on a specific segment of the market, PATILAD Plumbing will be able to rapidly gain market share demonstrating their proficiency and professionalism in serving a specific market niche.
PATILAD Plumbing will leverage their competitive edges of professionalism and trim quality by properly training all of their employees and impress customers who are used to the lackadaisical attitude of most plumbers. PATILAD Plumbing will have a total of four employees and will reach profitability by month eight.
PATILAD Plumbing will emphasize a customer-centric service delivery process where continuous ongoing information will be made available to client throughout the period of our work processes.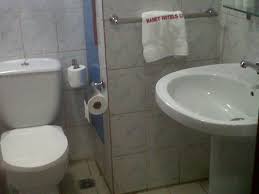 Keys to Success for Plumbing Business Plan in Nigeria
The keys to our success are:
Building and maintaining strategic alliances with distributors and other industry related business partners;
Adopting a customer- and market-focused sales and marketing paradigm; and,
Lastly to provide the customer with a fair price and outstanding service.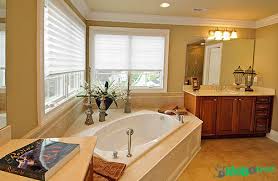 Objective for Plumbing Business Plan in Nigeria
The objectives for the first three years of operation include:
To develop a company whose primary goal is to exceed customer's expectations.
To increase sales so in four to five years we can hire another master plumber.
To create a sustainable business, surviving off its own cash flow.
Our Goal for the Plumbing Business Plan in Nigeria
To be the leading Plumbing service provider in FCT Abuja, Nigeria and its environs through the provision of excellent sales services and products.
Vision for the Plumbing Business Plan in Nigeria
To provide a one-stop location for accessing high quality, reasonably priced and convenient Plumbing service in a desirable and conducive environment while offering products at the best possible prices.
Mission for the Plumbing Business Plan in Nigeria                           
PATILAD Plumbing's mission is to provide the finest new house plumbing installation. We exist to attract and maintain customers. When we adhere to this maxim, everything else will fall into place. Our services will exceed the expectations of our customers.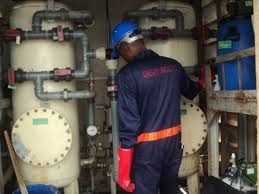 Management Team of the Plumbing Business Plan in Nigeria
Jumobi Oyebade received his Bachelor of Science from the University of Ile-Ife, Nigeria. After college, Jumobi decided to learn more about plumbing, one of the odd jobs that he did in college. After six months of inconsistent work Jumobi landed a job with a larger plumbing company that did both residential and commercial work.  Jumobi started as an apprentice, but within four months had passed his journeymen exam.  Jumobi continued to work for this company for ten years, receiving his master plumbing designation right at the ten years' mark.  At this point Jumobi decided that he wanted to try operating his own company, leveraging skills learned in college as well as providing him the flexibility of being his own boss.  It was at this point that he started writing the business plan for PATILAD Plumbing and eventually quit his job.
Mr Dayo Adetiloye – (B. Agric., MBA, and PMP): He has over 15 years' experience in business management, business start-up dynamics, financial management of business and overall business growth and development. He is an alumnus of Enterprise Development Centre (EDC) of the Lagos Business School (LBS), Pan African University (PAU). He is our business development strategist and a strategic partner.
We brought to the business:
Sound and astute business sales and service delivery system
Ability to provide professional and reliable technical service and proactive customer service.
Capacity to consistently provide meet and exceed customer's expectation.
Provision of high quality and durable pipes, water closet, kitchen cabinets and other plumbing equipment.
Our staff brings operational, marketing and promotional skills to the business.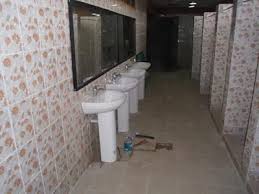 Materials and Machine for Plumbing Business Plan in Nigeria
Office complex with rooms for different functions such as diagnostic room, consulting/service delivery area, reception, etc., storage area, warehouse, Trucks fitted with a pipe rack on top, assorted pipes (different diameters and materials) and fittings, pipe wrenches, circular saw, whole hog (high torque right angle drill), screw gun, cast iron pipe cutter, computers with point of sale terminal, computers with printer for back office, display shelf for sale of retail products, stationeries, power source, etc.
Competitor Analysis for Plumbing Business Plan in Nigeria
Our major competitive advantages are:
Strategic alliances with distributors and other industry related business partners.
Sound and astute sales and service delivery system.
Superior and personalized customer's attention
Fair and best possible prices and discount offers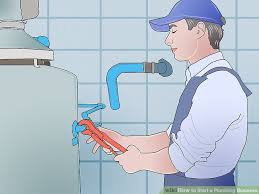 For the remaining part of this business Plan, including the detailed financial analysis, call any of our business plan consultants on 08105636015 or 08076359735 or 08113205312 or send me an email at dayohub@gmail.com .
We help institutions and organizations to write concepts and implement Business Plan and also train on business Plan writing in Nigeria.
We can help you write a detail, strong and winning business Plan for any use.
Call any of our business plan consultants on: 08105636015, 08076359735 and 08113205312.
or Send me an email at: dayohub@gmail.com .
Click here to access my free E-book and newsletter on Grants opportunities in Nigeria and other business opportunities and information to help you discover, develop and fulfil your business potential.