PRAISE FOR UNLEASHING YOUR ENTREPRENEURIAL POTENTIAL
"This book is a Classic and I strongly believe it can truly unleash the entrepreneurial spirit in every student."
– Segun Obadje,
Snr. Pastor, God's Love Tabernacle Int'l Church.
Lecturer, Obafemi Awolowo University.
"I particularly recommend this book for its simplistic approach as well as the practicality employed by the author.
Here is material that contains instruction on how to strike balance and succeed in academics and enterprise at the same time. It's a Good read!"
– Peter Alabi,
Lead Pastor,
Rhemaword International Christian Center.
"This book does not only instruct but also inspired, easy to read but difficult to forget. Many people will read it and reap it for a life time.
What a deep wisdom mixed with common sense. Unleashing your entrepreneurial potential is a matter of priority and urgency for this generation".
– Andrew Ajeigbe
Coordinator,
Society for soul.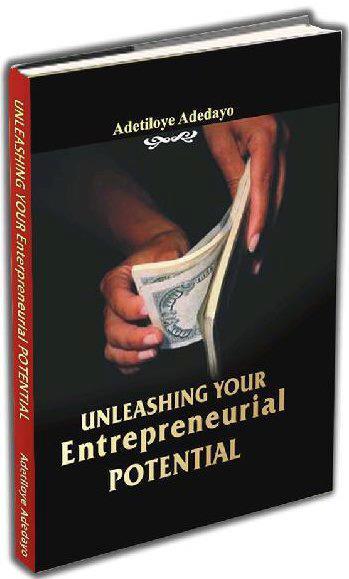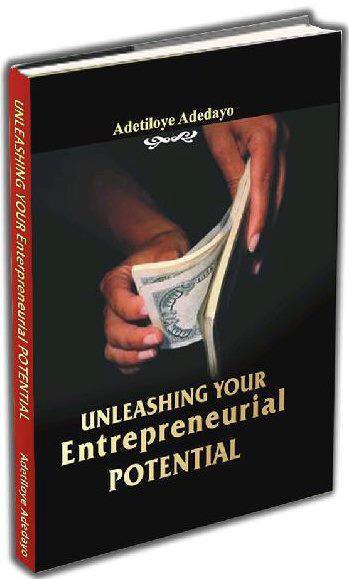 "I encourage students to take advantage of the powerful insights shared in the book. The book can inspire and motivate you to greatness.
I wish I had access to this book while I was in school."
– Seyi Awobadejo
Coordinator,
Wisdom Training Center.
"Incisive and straight to the point! Dayo has answered the very many questions of all would-be entrepreneurs.
If I had known some of these truths as a student, I would be double my present status.
This should be a guide for anyone aspiring to venture into business now or in the future."
– Kamal oyedule
Managing partner,
Impetus Tactical Solution.
"Unleashing your entrepreneurial potential is practical, helpful and
insightful. It is a must read for every student that wants to make impact in their generation"
– Ademola Balogun
CEO, SAB Consulting.
"Dayo Adetiloye has written a book based on solid research and nailed key concepts regarding combining academics
with business for student entrepreneur in a clear, concise and motivating way"
-Sola Osasona
Executive Director, BelBew Ventures.
"A practical how-to guide. Reading this book will empower you to
combine anything with your academics as a student and still come out with good grades"
– Olaolu Abidoye
CEO, Great Insight Concept.
This book will help you to understand the positively tested fundamental principles of financial liberation and how to key into it.
I see this book as a cross-over bridge connectible with all realms of financial success.
WHAT A BOOK!
-Biodun Makinde(esq)
PRAISE FOR UNLEASHING YOUR ENTREPRENEURIAL POTENTIAL