How Hushpuppi and Donald Trump helped Themselves!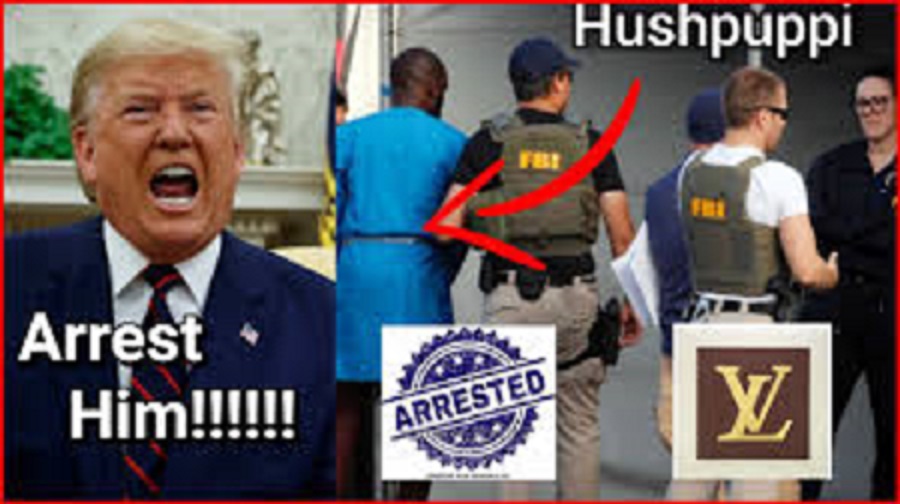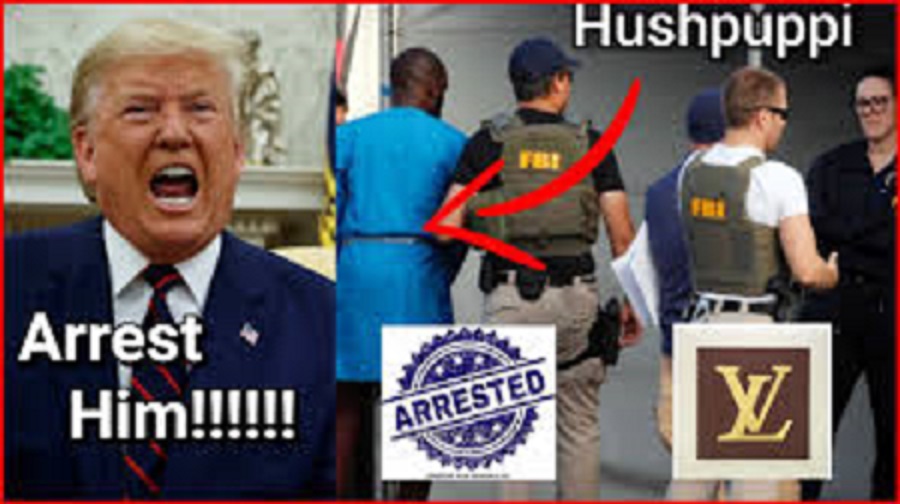 See what Hushpuppi and Donald Trump have in common
Hello  Friend,
You must be surprised to hear me say that a criminal has something in common with the American president. Although they both exhibited that common denominator in different directions: Abass used his own in a negative direction while Trump (The baba himself) used his own in a positive direction. I'm sure you wanna ask me what the common denominator is? It is pretty simple! Passion for success and a strong desire to live a distinguished life! All over the world, there exist many examples like the two of them.
Whether it will be used in the right or wrong direction, that "passion for success and a strong desire to live a distinguished life" is one thing I have discovered that many people do not have. It's my personal discovery and I have proofs to back up my claim, even if you choose to argue. In fact, arguing with that statement automatically puts you in the category of the people I am talking about – those who lack drive for personal success!
When it comes to becoming successful and being wealthy, what many people have is mere wishes – and if success and achievements come only by wishing, I should be the Nigerian president right now!
My goal today is to get you to stop wishing about becoming successful and living the kind of life that you actually desire. The life you desire won't come by wishing – it will come by doing a combination of many positive things, all of which I can't teach you in a single email like this, but you can trust me to teach you as many as I can in subsequent emails – so expect those emails, always be on the lookout!
But here is today's lesson…
To be successful and live the life of your dreams, you must be decisive. Prompt and timely decision – that's one of the qualities of those who will be extremely successful, rich and live the life of their dreams. Everyone I know who is successful has that quality. They never waste opportunities or allow them to pass by, they take immediate actions to secure opportunities! They are not afraid of taking risks.
Since the Covid-19 pandemic and the lockdown started, I cannot count how many people have spoken to me about how they are broke because the corona virus and the lockdown affected their jobs and businesses. In most cases, they expect me to give them money. "Giving you money in such a situation is not the solution that you need", I keep telling them, but many of them never listen! So, what happens after you finish spending the N10,000 or N20,000 that I am going to give you – or you think the lockdown will be over before you finish spending the money, or what? You'll go to someone else to beg for more money, right? My friend, come off that nonsense!
Rather than encouraging this lack of strong desire and passion for success, I'd rather give you an opportunity…
It is no more news that some students have being at home since February, while many haven't been to work in the last 3 months. Others have been sacked and salaries have been cut down. The question is, For how long will all that continue? Or you're pretending not to be affected? Time will tell.
Friend, all I am saying with all that story is this: the covid-19 and the lockdown does not have to be the reason for you to be in want or live a restricted financial life. Why not let me give you an opportunity of an income stream that cannot be affected by covid-19 or lockdown. I hope you won't reject that opportunity or let it slip away like some people have done and their conditions have remained the same?
If that sounds great to you, here's the opportunity I am offering in few simple steps:
1. Attend my Business Plan Writing Course. It is N150,000 normally but because I want to help people, I am offering it for just N10,000 and the opportunity to pay N10,000 has only few slots left!
You can click here to read all the details about the training https://dayoadetiloye.com/apply-for-business-plan-writing-training-2-0-via-zoom/ – or simply contact me directly on 08060779290 (Call/WhatsApp).
2. I'll show you how to get business plan writing jobs across Africa without leaving your home – you will make a lot of money from this. Guaranteed!
3. I'll personally help you to get business plan writing jobs because I have a lot of them on my hands and I am looking for more hands to train so I can shed many of the jobs I can't handle to them – so we become business partners. Friend, imagine for a second that you and I are business partners?
4. I will give you a lot of business plan templates, financial projection templates and all the tools to make you succeed in the business of writing business plans and financial plans for people. I will teach you so well, you will be able make a lot of money teaching others also!
5. I will also help you in organizing your own trainings, where you can train others and make a lot of money as well.
6. I will stand with you and mentor you until you are very successful and can stand on your two feet in the business plan writing career. Together we succeed and grow together!
A lot of people are learning new skills and leveraging on opportunities. One of my participants in the last Business Plan Training got a N50,000 business plan job and he did the work in a week. He learned the skill with just N10,000 and he got his first job immediately.
Friend, like Hushpuppi and Donald Trump, where is your strong desire and passion for success? I hope you won't let this opportunity pass you by?
For More Information and opportunities in the month of July, watch for my next Post, and don't forget to check the details of the business plan writing training here: https://dayoadetiloye.com/apply-for-business-plan-writing-training-2-0-via-zoom/
Training date is July Friday 10th and July Saturday 11th.
Lifeline for N10,000 payment is this weekend.
For any enquiries call and/or whatsapp 08060779290.
In 2020
Dare to do something different if you want different results.
Try New Things.