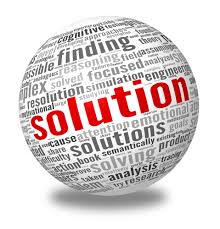 SOLUTIONS TO YouWiN! 3 PANEL REVIEW GUIDELINES
YouWiN! 3 PANEL REVIEW GUIDELINES
Universal ID of applicant: _________________ Business Name: _________________________________________________
Sector: _________________________________________________ Amount Requested: _____________________________
Instructions:
Please prepare typed responses to each of the questions below to guide your presentation to YouWiN! Panelists. Use font type 'Time New Roman', font size 11.
Kindly note that you are required to stay within the indicated word limits. Any content in excess of the allowable word limits will NOT be included in your assessment.
You are required to bring five (5) printed copies of your responses to the presentation.
Note that you have 10 minutes for an oral presentation, followed by 15 minutes of Question & Answer with the Panel.
Ai. Briefly describe your Business. ii. What products and/or services do you offer? iii. What are your business objectives? [100 words]
Bi. Why are you in this business? ii. What are the advantages that your products/services have over competitors? [100 words]
Ci. Describe your target market and any segment in your market? ii. How do you plan to reach your target market segment (s)? [100 words]
Di. Who are your major competitors? ii. How to you intend to capture the market from your competitors? [100 words]
 Ei. What are the risks involved in implementing your business? ii. How do you intend to manage or reduce the risks? [100 words]
F. Briefly describe the operations process in your business.[100 words]
G. What experience do you have to enable you manage this business? [100 words] Include any relevant trainings and experience.
Hi. How much money do you need to implement your business? ii. How will you fund the business? iii. What will the funds be used for? iv. How and/or when will the business make profit? [100 words] Please show a summary of the breakeven analysis.
Here are the 10 tips for the Explanation of this  
YouWiN! 3 PANEL REVIEW GUIDELINES
Make it very simple and short.
Complex write up will only lead to complex questions.
The interviewer did not have access to your previous Business Plan. It is what you write that will be used to ask you questions.
You must know your domain knowledge very well.
The information to fill this template is already in your business plan. You don't need to crack your brain. You can even do copy and paste.
When you write, ensure that you follow the number of words to use… in fact don't always use all the words. Use K.I.S.S. – Keep It Short and Simple.
For the remaining 10 tips for the Explanation of this  YouWiN! 3 PANEL REVIEW GUIDELINES and other information to win youwin 3 interview,
We hereby introducing you to:
THE YOUWIN 3 MOCK PANEL INTERVIEW REPORT AND THE YOUWIN3 TEMPLATE GUIDE.
What are the contents of the report/guide?
30 Possible questions that the interviewers can ask you on your business plan for both existing and new business.
20 Tips to survive YOUWIN 3 Panel Interview
22 Preparation Check list for the panel interview.
Explanation on how to fill YOUWIN 3 PANEL REVIEW GUIDELINES.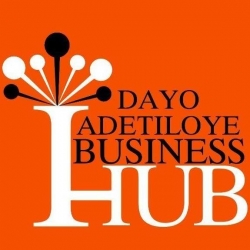 Latest posts by Dayo Adetiloye Business Hub
(see all)