MAXIMIZING ENTREPRENEURSHIP OPPORTUNITIES IN THIS DISPENSATION
Positioning, Opportunities & Empowerment
Delivered at The Official Installation Ceremony of rtr. Ibrahim Idiat Olamide as the 25th & 2nd Female President of Akure CB Rotaract (Rotary Club)
Saturday, September 19, 2015.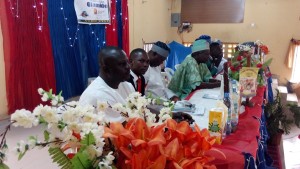 Let me begin this afternoon by thanking God and the leadership of Rotary Club Akure for bring me to this platform to share with you information that will take your from the level you are to the one you have always desired to be. Information is power and that is one of the secrets of successful people.
I appreciate Babatunde Afolabi aka. Bouazizi my great friend for this rear Privilege.
There are going to be more millionaires that this new dispensation will raise more than the last dispensation.
By the virtue of the business consulting work I do, our organisation has worked with over 65 business people that became millionaire from the opportunities of last dispensation. This dispensation is loaded with opportunities that we all need to position for and maximize.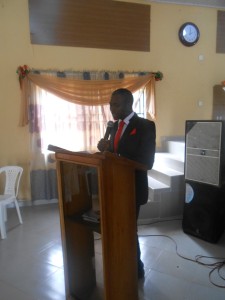 The 1st thing I will like to share with us today to maximizing entrepreneurship opportunities in this dispensation! is How to Start a Business Corporately in Nigeria and Position for Grants Opportunities.
Grants are money you received from government, organizations, or individuals to start or expand your business without paying back. So it is not a loan that you have to pay back.
Come up with an ideag Agriculture, ICT, Food business, Retail business, Fashion, Education etc.
Give a name to it and build a brand around it. e.g Mr Biggs, Shoprite, MTN, Ragolis water, Adam and Eve, Dangote.
Register the business with Corporate Affairs Commission (CAC). You need between N25,000-N30,000 to do that in our organisation.
Get Tax Identification Number (TIN)- It is free but you need to come along with some documents.
Open a corporate bank Account for it. (You need between N10,000-N15,000 for that)
Write a full detail business plan for it (You can do it yourself or give it to a professional to do it. we do that in my organisation for between N10,000-N100,000 depending on time of delivery)
Look for grant opportunities.
In the last dispensation, by President Goodluck Jonathan, He did an initiative called YouWiN- Youth with Innovation in Nigeria. YouWiN programme produced 1200 millionaires in 1st edition, 1200 millionaire women in 2nd edition and 1500 millionaires in third edition. They all won between 1-10 million naira grant money to start or expand their businesses through business plan competition.
This new administration is coming up with better opportunities. Let's wait till the cabinet is fully formed.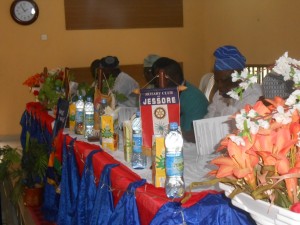 Let's look at 4 wonderful attribute of this administration.
Change- Change is constant
No tolerance for corruption
No wastage
Integrity
For us as entrepreneurs with integrity, this is the best time to do well in our business. This is a good time to start or to expand our business.
Let's look at Grants Opportunities to Position for in Year 2016.
So many people have won grants this year that many of us are not aware of it. We need to be connected to kind of information.
At this point, I will give you my website, go there and drop your e-mail. We will be communicating with you as grants and business opportunities come. www.dayoadetiloye.com
For January 2016,
tonyelumelufoundation.org – is giving out $5,000 to 1000 Africans to start or expand their business. Application starts by January 1st2016.
Etisalat Grant- Two million for 10 people each
Diamond Bank BET grant- Three million for 5 people each
Nigeria Breweries Grant- N500,000- N1million for businesses in South West, Nigeria.
Why should you start a business or why should you grow your business?
I saw this post on the social media and I don't know how accurate it is. It is the statistics of company that sack people this year 2015.
Coca-Cola sacked 800 staff- March 2015
Fidelity Bank sacked 500 staff- 2015
Microsoft sacked 7,800 staff- July, 2015
Zenith Bank sacked 1,200 staff- September 15, 2015
Diamond Bank sacked 100 staff- September, 2015
Lacasera sacked 700 staff- September, 2015
HP is about to Axe 30,000 before the end of next month.
This is so alarming!
Even if you are not sacked, after 35 years of service, you still need to do some form of entrepreneurship if you are still very active. Let's also consider our fellow workers in Osun state that have not being paid salary for 8 months or there about.
In Nigeria today, we have produced a lot of graduates and statistics show that only 20% of us get a good Job that will pay N30,000 and above and the rest of us will have to continue to look for the job that is not available or we create our own job. Your future is in your hands.
As Young Nigerians, we need to take certain strategic decisions:
If they won't give you a job you must create a job for yourself. You must become an entrepreneur and make money from the needs of those who have jobs.
You must develop entrepreneurial competences, and acquire business knowledge. How much you know is how far you'll go. Read, internalize knowledge.
I came here with some books that you can buy at my stand.
You can get my book titled "Unleashing Your Entrepreneurial potential" and also my live seminar CD on Starting, Growing and Expanding your Business. The CD is N3,000. But for the purpose of this programme, you can take both the book and Audio CD for N1,000.
There are business opportunities around you. We have a huge youth market to take advantage of.
About 63% of Nigerians are youths. That's a demography you know so well.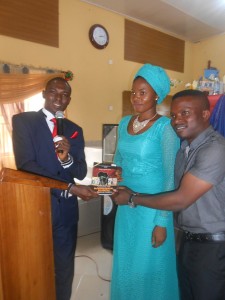 Leke Alder, the No 1 Brand Consultant in Nigeria and a role model in the Business Consulting industry puts it this way:
Our youth needs so many things. They need to learn, shop, connect, eat… they need to move from one place to another. They get frustrated, they need to relax, they need to socialize, they need to drink, some of them are lazy: they hate chores… They need to mourn… They'll bear children – they need to educate those kids, buy diapers…
They need to work, they need internet connection; they need vanity cases for their phones and laptops, they need to listen to music, they need to gist, and gossip; they need to have their pictures taken; they need to connect to God, to make themselves heard in society; they need orderliness in this chaotic unpredictable society; they need understanding… They need homes, they need furniture, they need blinds; they need electronics, they need cheaper sources of power…
They need to invest, they get heartbroken serially. They need serial comfort. They need to express their emotions, including their heart-brokenness; they celebrate birthdays, they get engaged… They need to brush, they need to bath, they need makeup, they need to show off; they need shoes… The women need varieties of nails; they need to cut their hair, they need to add some hair, they need to add plenty of hair, to be African and have Indian hair…
And they need to sensationalize their hair, to prove a point, to be more beautiful… They need to serve, they need direction… They need to travel, they want to succeed, they need culture; they need to go on honeymoon, they need gadgets, they need coffee; they need someone to clean their house, someone to cook for them…
There are so many needs around you. All you need to do is find a way to convert a need into something people will pay for.
Can you do it faster, better, cheaper?… Can you give more for less, strip things down and sell off in bits?… Or can you remove the extras and just focus on the bare essentials and offer it for less? On the other hand, can you develop a cocktail of needs and sell it as a package? Can you beat present standards, rethink a service? Can you serve better, connect better?
Those are the opportunities before you and they're so many. How can you say there is no job! There are jobs, if you can swallow your pride, put on your thinking cap, be alert to the needs of others and start a business.
Take a long-range view and dedicate yourself to a pursuit. Can you create something YOU need and offer it to others? Can you create something that doesn't even exist, a service people don't even realize they need? If you can, you're well on your way to riches.
Trust me, if it can generate N1,000 it can generate $1m. All you need is intelligence, and dogged pursuit.
Now, you've got to stop seeing yourself as a victim and blaming government. You need to shift to warrior mentality, to access something lying dormant on the inside of you. You need to make a determination about your life…that you will amount to something; that life will not lick you: that you will not give up. You must turn your difficulties into raw materials of attainment.
Before I round up on maximizing entrepreneurship opportunities in this dispensation!, I will like to talk on Digital entrepreneurship
In a simpler way, making money online or on the internet.
More millionaires will increase in our society this season through legitimate online business. As a matter of fact, I make my first bulk form the internet through www.dayoadetiloye.com.
Let's look at this Digital Statistics in Nigeria,
Total Population- 183.5 Million
Active Internet Users- 70.3 Million
Active Social Media Account- 13.6 Million
Mobile Connections- 138.0 Million
Active Mobile Social Media Account- 12.4 Million
How can you make money from the internet?
You need an online mentor.
I never knew I could make money online until I met my online mentor who showed me how to blog and create a platform.
I have a book on the stand there titled: 7 Ways to Generate Internet Streams of Income. It was written by one of my mentor based in Uk. Bibi Bunmi Apampa. Is just N500. I came with very few copies.
The internet is just like a shop space. When you rent it, you decided what you will sell in it. Either goods or services. Your facebook and Twitter profiles and display pictures should reflect what you sell and use it to brand yourself.
I will encourage you to set up a blog like dayoadetiloye.com my online mentor will help you do that for just N25,000.
Then you buy the book titled: The secrets of Nigeria Millionaire Bloggers. The e-book is N3,000. That is the text book to make money with your blog online.
Before I round up, I want to give out some books through a quiz, I will give you my contacts and I will introduce to you some of my streams of income. I sell some goods and services and I also set-up people on it to maximizing entrepreneurship opportunities in this dispensation!
Ofada Rice– Distributor wanted in the 36 states of Nigeria. Two types of registration. N2,100 for direct income and N 10,500 for residual income.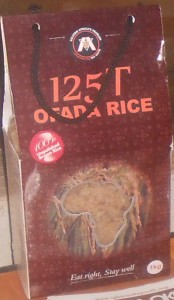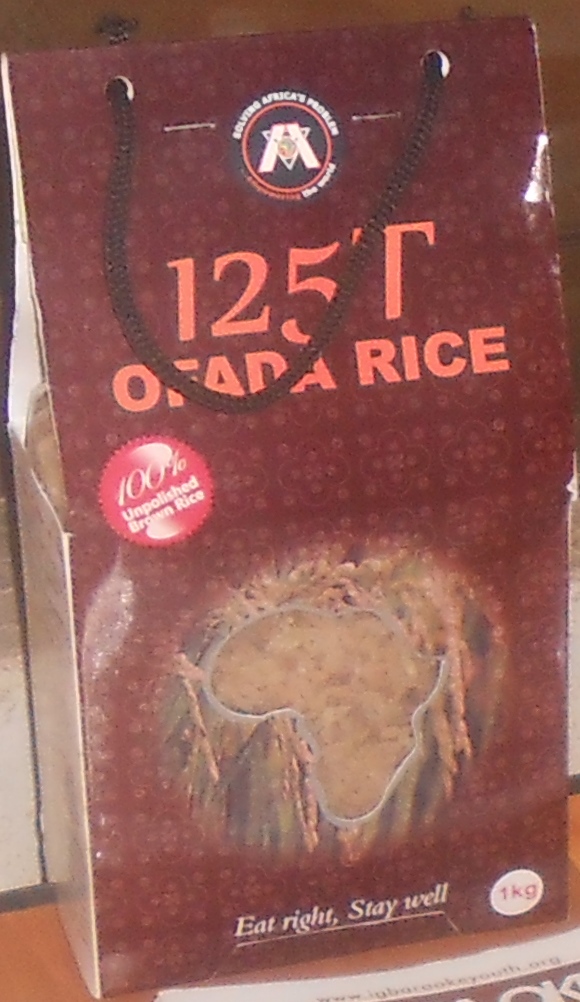 Leverage Caller Club– We have a video you can watch on that. You can download it on dayoadetiloye.com/lccvideo.mp4. I also came with some video CD. You can use.
My contacts
Phone/whatsapp no- 08060779290
BBM Pin: 58ECE9AC
Facebook/twitter ID- Dayo Adetiloye
Website: www.dayoadetiloye.com
e-mail: dayoadetiloye@gmail.com
My Quiz on maximizing entrepreneurship opportunities in this dispensation!

What do you do with money when money comes into your hands?
Arrange this in other of priority.
Save it 2. Give it 3. Spend it 4. Lend it 5. Invest it
On this note, I want to say thank you for your time. And I know very soon we will share your success stories.
Thank you very much for listening to maximizing entrepreneurship opportunities in this dispensation!